Peloton Cycles To An Apparel Launch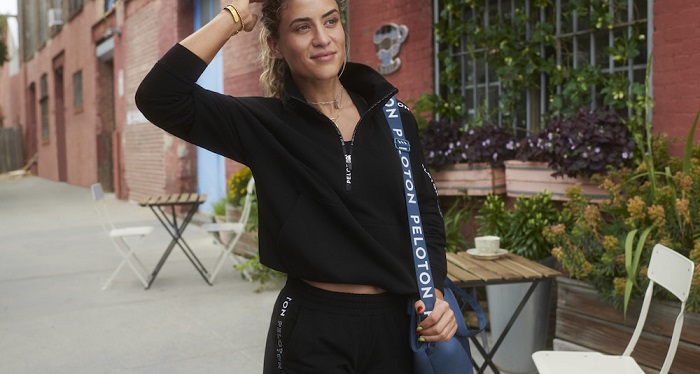 The popular Peloton announced a private label apparel brand. Will athleisure push Peloton to the next level of success?
Peloton announced this month that it has launched a private label collection for this fall season, and Peloton devotees are cheering. Even with competitors like Nike and Lululemon, Peloton seems to be in a position with deep-rooted confidence. As Peloton embarks on a fitness apparel adventure, they appear poised after having been able to pull off a rather remarkable year in the fitness industry.
In 2014, Peloton first started selling apparel utilizing brand partnerships with Lululemon, Nike, and Adidas. Unlike years past, the Peloton Apparel collection will launch using its own private label.
Peloton's collection for Fall 2021 will include pieces for men and women and will feature styles that can cater to consumers who prefer a gender-neutral aesthetic. The price point for the collection will range from $15 to $118.
Peloton hopes that their move to fitness apparel and athleisure will continue to drive their brand forward in yet another facet. Jill Foley, Peloton's Vice President of Apparel, noted that the company's vision is to "enhance our members' lifestyles, not just one part of their day." Foley continued in a press release by saying that Peloton's goal is to meet consumers wherever they are in the day, noting that "with each collection, we're offering reliable pieces that support your sweatiest days, your busiest days, your rest days, and beyond."
Peleton promises that their pieces are body inclusive and will meet the demands of fitness activities. The new apparel was even put to the test in a real-world fitness environment by instructors, members, and even non-Peloton members.
The popular fitness company will feature four apparel fabrics to meet specific needs:
Peloton Cadent Fabric: A "signature performance" designed for all activities with a Polyester Spandex blend. Cadent fabric will be breathable, moisture-wicking, and features moderate compression. 
Peloton Lite Lines Fabric: A blend of Polyester, Lyocell, and Spandex. Offers premium moisture-wicking and a quick-dry abilty. Lite Lines will be lightweight and feature a cool-touch finish. 
Peloton Move Mission Fabric: Designed with Nylon Spandex Interlock and is ideal for high-performance fitness activities. Move Mission fabric will be "buttery soft" and include quick-drying functionality.
Peloton Essential Fabric: Dubbed the "second skin fabric," Essential Fabric features Nylon Spandex Interlock. This Peloton Apparel material is noted to be soft and silky but also stretchy and features a quick-dry ability.
While Covid has been detrimental to some businesses, Peloton was able to parlay its way to the winner's circle. Between the stationary bike craze to subscriptions, Peloton was concerned at one point about meeting so much consumer demand, a rather good problem to have in such an uncertain time.
The demand for athleisure continues to grow and is still riding the surge since the pandemic. While other fashion markets took a hit during the last year and a half, working from home has meant an increased desire for comfortable clothes. Similarly, the rise in fitness activity during Covid also led to consumers seeking apparel that would work on a Zoom call and function during a lunch hour run at the park. The Peloton Apparel line is now available online and in some Peloton showroom locations.
The fitness apparel industry is expected to hit $113.4 billion this year. Shares of Peloton recently enjoyed a 6% boost.
Courtney Rehfeldt
Courtney Rehfeldt has worked in the broadcasting media industry since 2007 and has freelanced since 2012. Her work has been featured in Age of Awareness, Times Beacon Record, The New York Times, and she has an upcoming piece in Slate. She studied yoga & meditation under Beryl Bender Birch at The Hard & The Soft Yoga Institute. She enjoys hiking, being outdoors, and is an avid reader. Courtney has a BA in Media & Communications studies.