Planet Fitness Stock Surges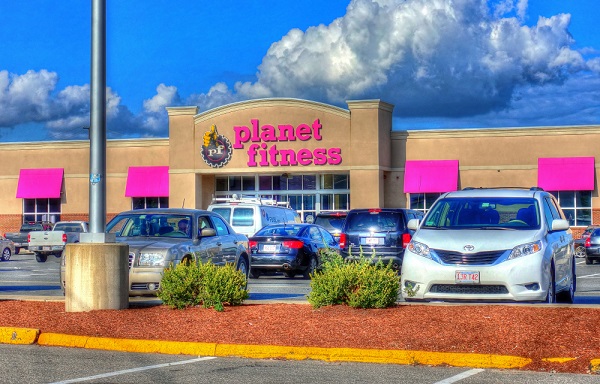 Is good news ahead for gym studios?
If Planet Fitness rallying on Wall Street is any indication, there could be long-awaited good news on the horizon for gym operators who have struggled during the pandemic. The Planet Fitness stock (NYSE: PLNT) soared this week, hitting an all-time high after strong third-quarter earnings and a glowing report that membership has nearly returned to pre-COVID levels.
With vaccination roll-out and COVID cases declining, signs point to fitness enthusiasts returning to the gym, with 15 million members signed up and ready to return to Planet Fitness. The gym franchise, by all accounts, has weathered the storm of the pandemic quite well.
In a recent earnings call, Tom Fitzgerald, CFO, pointed to the company's strength during a most uncertain time and said that Planet Fitness has rebounded faster than predicted.
"We withstood temporary store closures, some for up to nine months, and not a single Planet Fitness location permanently closed because of the pandemic," Fitzgerald said. "We're proud of how our franchisees, headquarter staff, and club staff rallied together to provide a clean and safe fitness experience for our members."
"We've been confident in our ability to come out of the pandemic even stronger, but the pace of the rebound is even faster than we expected," he added.
In addition to withstanding closures, membership is enjoying a high, with 40% joining as first-time Planet Fitness members. Other notable successes included 110-120 new store openings that exceeded expectations and revenue increases.
"We are emerging from the Covid-19 pandemic stronger than ever, having achieved the highest sequential net member growth of any third quarter in company history, with membership levels reaching 97% of our all-time peak," shared CEO Christopher Rondeau in the call.
Planet Fitness also acknowledged the digital realm and partnerships, noting that it's an area that the company has enhanced and will continue to grow. CFO Fitzgerald said in the call that this is an area that accelerated due to COVID, and the company will invest in reaching current and prospective members. Planet Fitness also reports that "the Gen Z's" are joining at a record rate, which is a new feat for the company.
See Also
During the pandemic, at-home fitness companies like Peloton saw an increase in sales as gym operators were closed. Market experts have speculated about the future of fitness in a post-pandemic world. Some believe that a hybrid-fitness model will be the latest trend, with people enjoying at-home fitness equipment but still attending gym studios and fitness centers. Time will tell where fitness enthusiasts return and at what rate, but the recent success of Planet Fitness could provide an early glimpse at the future.
In contrast – and a possible hint at upcoming challenges for at-home fitness companies – Peloton experienced a recent tumble, with shares falling 25% this week. The company had to revise its future expectations and indicated that it has been plagued with recent supply chain issues and declining sales. Peloton, in response, is moving to make its products more cost-effective in order to lure a larger consumer base.
CEO Rondeau sees the recent Planet Fitness earnings report as an indicator that people prefer a more traditional brick-and-mortar fitness experience. He told CNBC that fitness enthusiasts are re-joining faster than ever before.
Planet Fitness stock closed Thursday at $92.25, after surging 11.7%.
Courtney Rehfeldt
Courtney Rehfeldt has worked in the broadcasting media industry since 2007 and has freelanced since 2012. Her work has been featured in Age of Awareness, Times Beacon Record, The New York Times, and she has an upcoming piece in Slate. She studied yoga & meditation under Beryl Bender Birch at The Hard & The Soft Yoga Institute. She enjoys hiking, being outdoors, and is an avid reader. Courtney has a BA in Media & Communications studies.