Peloton, Seeking a Knockout, Adds Boxing & Says Get Ready to Get Hooked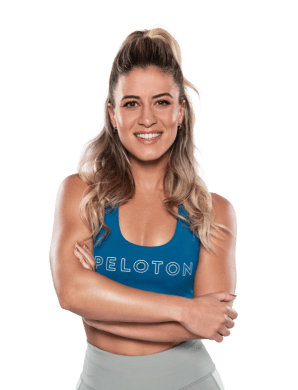 Pelotoners have been eager to get into the ring & are celebrating on social media
Peloton may be bobbing and weaving in court these days, but the interactive fitness company found time to launch its first-ever boxing program. The company announced the new fitness offering this week and shared that Peloton members can start boxing from their Peloton App, Bike, or Tread touchscreen.
Peloton says that boxing has been the most member-requested discipline and that its first session will be a two-week, eight-class program, Get Hooked: Peloton Boxing Program. Instructors Kendall Toole, Rad Lopez, and Selena Samuela will lead the two-week program. Peloton claims that the new boxing program is just the beginning and that members can expect additional instructors to join the lineup as more boxing classes are added. 
The course will review boxing fundamentals in week one, with 20-minute classes that focus on combinations, footwork, and defense, and week two will emphasize essential skills with 30-minute shadowboxing sessions. Peloton says members will earn badges for their hard work, but the real prize is the newfound mental and physical strength that compliments Peloton's other fitness offerings.
Peloton's move to add boxing to its fitness portfolio may prove to be a wise choice. According to a recent 2022 ClassPass trend report, 60% of fitness consumers prefer a high-energy workout like boxing when they've had a stressful day.
Last month, the company introduced Peloton Guide, its first connected strength product with a budget-friendly price. It appears Peloton is striving to listen to consumer requests. Like the new boxing program, Peloton indicated that connected strength was a fitness tech feature that its consumer base has been eager to receive. 
Pelotoners took to Twitter to celebrate the boxing announcement.
"I will be the type to buy myself boxing gloves at Target just to be in the full mood for the Peloton boxing classes," one user shared.
Another Tweeted, "Peloton has boxing – my prayers have been answered."
One Peloton fan admitted he wasn't sure how intense the boxing workout would be without any gear but revealed that @fitxkendall had him breaking a sweat in twenty minutes.
Rumors have been swirling that Peloton could soon launch a connected rowing machine in the future, making it a formidable competitor to Hydrow. Still, launching a new boxing program that members are excited about is an excellent way to wrap up a challenging year.
In the last earnings call, John Foley, co-founder and CEO of Peloton, acknowledged the lackluster performance and slowdown of growth but assured that the fitness giant would course-correct. The company, facing declining sales and supply chain issues, was forced to find ways to invigorate current members.
"Nothing is in our way. We see exactly what needs to be done, and we are going to do it: continued growth, innovative new products, smart performance marketing, improved hardware margins, and a relentless focus on the value that our members receive from their Peloton membership. All of this is within our control. We are operators and leaders," Foley said on the call.
Foley hinted at the new boxing platform and more cardio-based offerings in the future.
"We know the positive impact we are having on our members' lives. And while our growth is not what we had expected just a few short months ago, we are extending our lead in home fitness cardio and becoming a leader in strength. We make the best, most immersive and interactive home fitness products available, and we have more on the way in the coming weeks and months. We will come out of the other side of this uncertain operating environment a much stronger and more nimble company," he shared.
Courtney Rehfeldt
Courtney Rehfeldt has worked in the broadcasting media industry since 2007 and has freelanced since 2012. Her work has been featured in Age of Awareness, Times Beacon Record, The New York Times, and she has an upcoming piece in Slate. She studied yoga & meditation under Beryl Bender Birch at The Hard & The Soft Yoga Institute. She enjoys hiking, being outdoors, and is an avid reader. Courtney has a BA in Media & Communications studies.