Fitness & Beauty is Back, Says ClassPass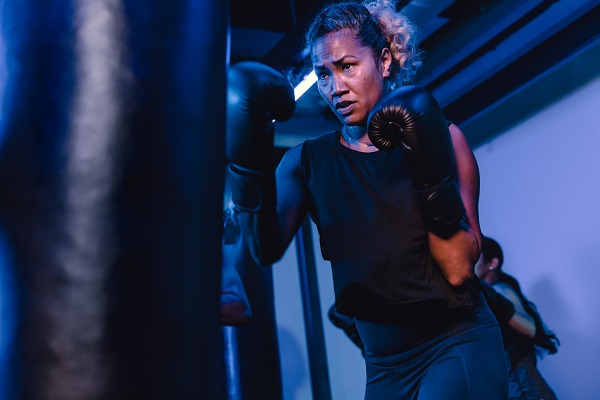 How businesses can nab new clients with data from ClassPass reservations & what's in store for the beauty & fitness industry in 2022
ClassPass, the key to unlocking an extensive offering of fitness and wellness experiences, like gyms, spas, studios, and salons, wrapped up another whirlwind year. The female-founded monthly subscription service was acquired by MindBody earlier this fall, offering a dynamic partnership that helps consumers and business owners have a seamless experience. As people were eager to head back to in-person classes and wellness treatments, ClassPass embarked on a journey to identify consumer behavior and give us a peek at what's in store for 2022.
Using data from the reservations that consumers booked (or didn't book) this year, ClassPass released a comprehensive report on the trends we can expect in 2022 as consumers continue to return to studios, salons, spas, and even the office. And, most importantly, ClassPass is reporting encouraging news for the fitness and beauty industries. 
With businesses reopening and consumers excited to return to normalcy, in-person reservations increased. By June 2021, ClassPass reports that 9 of the 10 top reservations were for in-person classes & appointments such as massages and yoga classes, and ClassPass members were booking at 10% over their pre-pandemic usage. Fitness reservations, ClassPass says, have grown by 329%, and spa and beauty reservations are up by 428%. 
But that's not all. ClassPass dived into hyper-specifics – like who works out harder: left-handed or right-handed gym-goers? What day of the week are consumers working out? And what's the most popular fitness activity these days? ClassPass even revealed what major city needs to step up its fitness game and crowned the city that is hitting its fitness goals.
Read on to find out more.
Here's how ClassPassers worked out in 2021
Strength training topped the ClassPass list, and dance made it to the top ten of most booked activities for the first time. "After a year spent on Zoom calls, we're ready to get our bodies moving and find positive ways of expressing ourselves," ClassPass reports. The most common time to book a dance class is 7 PM on a Wednesday, and the top 5 dance classes are Cardio, Pole, Hip Hop, Zuma, and Ballet.
ClassPass even revealed what cities are dancing the most. The company says that Sacramento, CA, Honolulu, HI, Orlando, FL, and Portland, OR are all leading the nation in dance bookings.
Top workouts of 2021:
Strength Training
Yoga
Cycling
Pilates
Barre
Boxing
Gym Time
Running
Livestream Yoga
Dance
Top dance styles by reservation volume:
Cardio Dance
Pole Dance
Hip Hop
Zumba
Ballet
Latin
Salsa
Jazz
Contemporary
Modern
Bollywood
Ballroom
Swing
Tap
Fun fact: Left-handed? According to new research from ClassPass, you're twice as likely to work out seven days a week.
Famous left-handed athletes include Babe Ruth and Barry Bonds, tennis player Petra Kvitová, football player Tim Tebow, and professional wrestler Ronda Rousey, says ClassPass.
Here's when we are working out & for how long
Many might assume that Monday is the most popular day to work out, but ClassPass reports that Tuesday is the most popular day of the week to work out.
The most popular rest day is Sunday, which ClassPass says indicates that consumers are getting back to pre-pandemic routines of a more social weekend and leaving fitness intentions to the start of the week.
The most popular time to work out on office days is 5:30 PM and the most popular time to exercise on work-from-home days is 12:00 PM. The majority of people are working out for 60 minutes, making fitness enthusiasts maximize their time efficiently – especially those working out during their lunch hour.
Overall, the 5:30 PM workout is back, says a new ClassPass report released in October, and 57% of professionals working out on office days will stop by fitness studios on the way home.
Here's how people are getting fit across America
ClassPass identified exercise trends across the nation, providing interesting behavioral data. New Yorkers are the worst at keeping their fitness commitments, ClassPass says. New Yorkers cancel 1 in 10 classes at the last minute and are the only city to cancel classes at such a high frequency. Those in Dallas, Texas? Lone Star State residents are ClassPass go-getters with the highest average number of 2021 fitness reservations per user.
Early Birds: Minneapolis, Minnesota
Most likely to book a class in the morning
Lunchtime Warriors: Austin, Texas
Most likely to book a lunchtime workout
Night Owls: Miami, Florida
Most likely to book an evening workout
Wildcards: Nashville, Tennessee
Most likely to book a class at the last minute
Perfect Planners: Milwaukee, Wisconsin
Most likely to book a class far in advance
Glow-Up Mavens: Phoenix, Arizona
Most likely to book a beauty appointment
Self-Care Savants: Denver, Colorado
Most likely to book a wellness appointment
Cycle City: Missoula, Montana
Most likely to book a cycling class
Dancing Kings & Queens: Sacramento, California
Most likely to book a dance class
Vitamin D Enthusiasts: Los Angeles, California
Most likely to book an outdoor workout
Social Butterflies: Salt Lake City, Utah
Most likely to book with a friend
Go-Getters: Dallas, Texas
Highest average number of 2021 fitness reservations per user
Alarm-Clock Snoozers: New York City, New York
Most likely to cancel a workout at the last minute
Self-care is soaring as people start to socialize more & sports recovery is on the rise
The need for self-care has expanded to include beauty and wellness appointments, says ClassPass. As we continue to leave our homes and see friends and family in person again, 35% of ClassPassers have booked a beauty or spa appointment in the last 90 days. Beauty-related appointments are being booked before weekend events, indicating a return to normalcy. Thursday, Friday and Saturday are the three most popular days to get a "glow up," says ClassPass. Manicures and pedicures are most likely to be a repeat reservation.
Another growing trend is Sports Recovery, according to ClassPass. Whether it's recovery boots, light therapy, chiropractic services, salt caves, sound therapy, hyperbaric chambers, or anti-gravity treadmills, fitness enthusiasts are focusing on healing.
Top Salon & Spa Appointments of 2021:
Nail Care
Massage
Facials
Sauna
Haircuts
Cryotherapy
Sports Recovery
Meditation
Hair Removal
Brow Shaping
Back to the office means back to the gym (or fitness studio)
We will see more "Commuting Cardio" in the new year, according to ClassPass. According to the October ClassPass survey, 50% of professionals are working from an office at least once a week, and 1 in 4 plan to return to offices full-time in 2022.
64% of professionals now stop by fitness studios during their office commutes again.
39% prefer a morning workout on the way into the office.
57% are stopping by gyms on their way home.
4% are leaving the office midday for a workout – compared to the 15% of people still using lunchtime for a workout on the days they work from home.
On commuting days, professionals are 2.5x as likely to visit a gym they've been to before, according to ClassPass.
Hybrid work(outs) has led consumers to try new classes
Working from home has made fitness consumers more likely to explore new classes, ClassPass finds, and it's a great way for gyms and studios to lure in new clients. Fitness consumers can be bored from working at home all day, and venturing out to a new class may feel adventurous. Over 70% of professionals are stopping by fitness studios on the days they work from home.
ClassPass also reports that people are twice as likely to discover and sample a new fitness class or studio they have never visited on the days they work from home.
And not everyone is eager to return to the office. 30% of surveyed ClassPassers shared that they plan to stay permanently remote, but this doesn't mean that they want to hibernate.
56% of people using remote work as an opportunity to travel are visiting gyms and studios in the places where they temporarily relocate, ClassPass says. The company indicates that three ClassPass users visited gyms and spas in 30+ different cities during 2021.
People are twice as likely to workout using on-demand or livestream classes on the days they work from home.
Consumer moods shape workout plans
On a stressful day, 60% of people prefer a high-energy workout such as boxing or HIIT, while 40% of people prefer calming and restorative exercise such as yoga, reports ClassPass.
According to ClassPass, consumers enjoy these high-energy options:
Bootcamp
HIIT
Indoor Cycling
Circuit Training
Power Yoga
Weightlifting
Kickboxing
Calming & restorative classes include:
Reformer Pilates
Hot Yoga
Yin Yoga
Mat Pilates
Restorative Yoga
Hatha Yoga
Ballet
Getting fit with friends makes people stick to workouts
ClassPass data shows that people are 45% more likely to continue with a new workout routine if they take a class with a friend during their first month. And those who work out with friends are 63% more likely to keep a routine for 12 months or longer. Joining with friends can even lead to a more intense workout: 81% of people say they push themselves harder in group classes than they do on their own.
TikTok has become a fitness tastemaker
Lastly, TikTok has had a profound impact on fitness. After TikTok made the treadmill "12-3-30" workout go viral this year, Gym Time climbed to the number 7 spot on ClassPass, becoming one of the most popular workouts of 2021, says the company.
Jade Rollers and Gua Sha also became super trendy on TikTok this year, leading facials to become the third most popular self care appointment to book.
Edit: a previous version of this article stated in the last line of the third paragraph that spa and beauty reservations were up 334%, which has now been corrected to 428%.
Courtney Rehfeldt
Courtney Rehfeldt has worked in the broadcasting media industry since 2007 and has freelanced since 2012. Her work has been featured in Age of Awareness, Times Beacon Record, The New York Times, and she has an upcoming piece in Slate. She studied yoga & meditation under Beryl Bender Birch at The Hard & The Soft Yoga Institute. She enjoys hiking, being outdoors, and is an avid reader. Courtney has a BA in Media & Communications studies.