Orangetheory Says Life Changes in the Orange Zone in Latest Ad Campaign, Plans Expansion with 100 Studios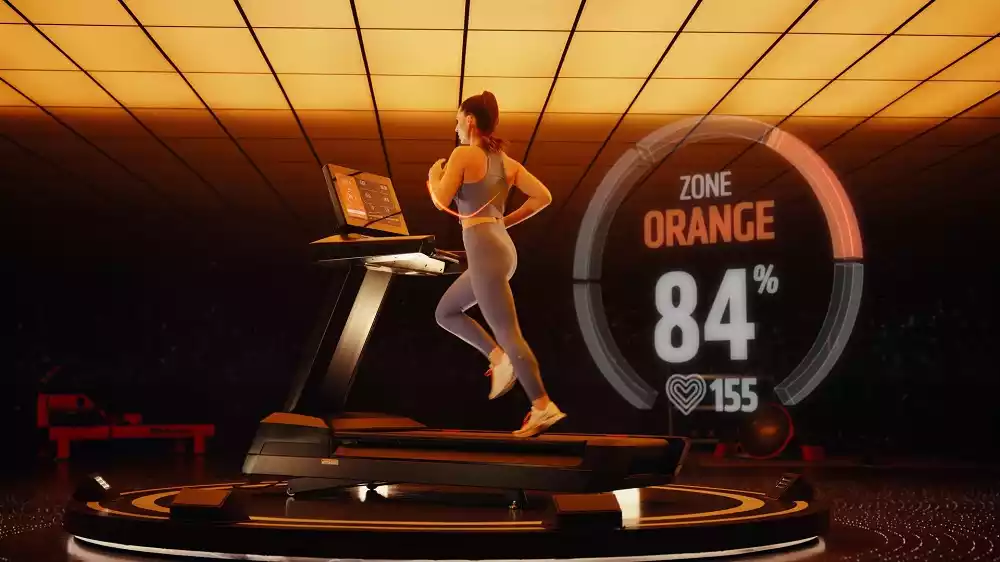 Orangetheory's new campaign was created by Grammy Award-winning director Dave Meyers
Orangetheory Fitness has revealed its latest creative advertising campaign, The Science Behind It, directed by Grammy Award winner Dave Meyers.
The new campaign celebrates the return to in–person fitness while highlighting the Orangetheory science that leads to measurable results.
"The science behind heart rate-based interval training is what fuels the core of our workout at Orangetheory. Combining that science with the connected technology and gamification that we pioneered for the industry over a decade ago is an integral differentiator for us, and our members are seeing it lead to transformative results," says Kelly Lohr, the chief marketing officer of Orangetheory Fitness, adding that the fitness brand admires Meyers.
The director is perhaps best known for his work on popular music videos from artists such as Missy Elliott, Ariana Grande, Katy Perry, Drake, and Harry Styles.
He selected L.A.'s Popsicle Studios for the Orangetheory Fitness campaign promo. The spot depicts the transition from a studio to a laboratory, demonstrating how the Orangetheory workout is designed by experts and shaped by science with heart rate-based interval training.
"I was inspired by the level of scientific design that goes into creating an Orangetheory Fitness class," says Dave Meyers. "I learned so much about the team's process—from its algorithms that track personalized heart rate to its second-by-second performance analysis—and wanted to portray that in a way that would be significant to the viewer."
The Science Behind It was created by Orangetheory's full-service creative agency of record, Tombras. The campaign ad will run throughout the year.
While the ad is highlighting the brand's science of fitness, CEO David Long recently discussed Orangetheory's business and expansion plans on Yahoo Finance Live.
Orangetheory Fitness added 75 studios in the past year, planning an additional 100 this year. "In 2024, we'd like to actually double that," Long said.
Orangetheory added 200 new studios even in the pandemic-ridden years of 2020, 2021, and 2022. "Now, we're looking to really kind of recharge and grow even faster," Long explained, adding that the fitness company believes demand is exceptionally high.
The Orangetheory CEO also touched upon the wearables trend. "That's a core part of our business," he said. "We track every workout. Our members track it through our heart rate monitor."
He also confirmed that Orangetheroy recognizes that strength training is becoming more popular among fitness consumers and that the brand will emphasize strength-based fitness this year.
On the topic of pricing, Long reported a similar finding as Xponential Fitness, where Orangetheory's fitness offerings aren't considered a discretionary expense by its members.
See Also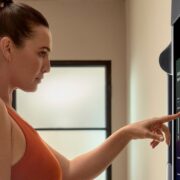 "Once a consumer comes to the doors and tries our product, they get really hooked on it," Long told Yahoo Finance Live. "We don't see the price sensitivity there. We've been a little bit more promotional than historic, but really, we've been holding on price across the board."
The fitness brand collaborated with Steve Aoki last year, naming him chief music officer, but Long suggested the partnership has ended. While working with Aoki was "phenomenal," he admitted that the DJ has a demanding schedule.
"Our members were just blown away, loved it. Every month, we had this event. It was just another reason for them to come work out, get excited– obviously, have amazing music," Long said of the collaboration.
He confirmed that Orangetheory would continue to expand its music strategy, with more announcements to come later this year.
"We are talking about who else really gravitates towards this brand," Long said.
Orangetheory launched its largest studio in the world last year in New York City via Honors Holdings LLC, franchisee. The studio at 715 Lexington Avenue also hosts corporate fitness events. Six of Orangetheory's upcoming locations are planned for NYC.
Courtney Rehfeldt
Courtney Rehfeldt has worked in the broadcasting media industry since 2007 and has freelanced since 2012. Her work has been featured in Age of Awareness, Times Beacon Record, The New York Times, and she has an upcoming piece in Slate. She studied yoga & meditation under Beryl Bender Birch at The Hard & The Soft Yoga Institute. She enjoys hiking, being outdoors, and is an avid reader. Courtney has a BA in Media & Communications studies.