Orangetheory Fitness Launches Flagship Location in NYC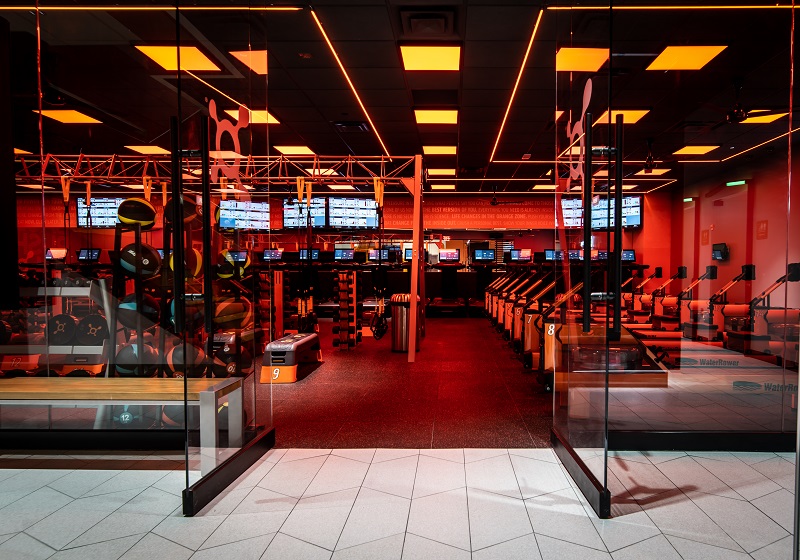 The groundbreaking Orangetheory studio, opened by Honors Holdings LLC, is the largest in the world & features a retail store
The Big Apple has welcomed the largest Orangetheory studio in the world, as Honors Holdings LLC, the largest franchisee of the fitness franchise, has launched a groundbreaking flagship Orangetheory studio in Plaza District, Manhattan, NYC.
The 6,800 square-foot studio at 715 Lexington Avenue will serve as a key location for corporate events. Last month, Orangetheory held an exclusive press event to announce its new partnership with DJ Steve Aoki. 
The new two-story flagship location features 16 stations with cutting-edge equipment, including treadmills capable of reaching speeds of up to 15 miles per hour and will include Orangetheory's signature in-studio and wearable fitness technology.
The NYC flagship location also includes a street-level retail store where Orangetheory will sell co-branded merchandise with partners such as Lululemon as well as apparel and accessories from brands such as Nike. 
With digital signage and large LED billboards, Orangetheory's flagship location will offer an immersive shopping experience.
"We're excited to bring Orangetheory's transformative, science-backed workouts to Midtown Manhattan's Plaza District," says Jamie Weeks, founder and CEO of Honors Holdings. 
"We're beyond grateful to have an incredible franchisor in Orangetheory Fitness. The commitment of their leadership is unparalleled, and we couldn't have asked for a better partner as we navigated the process of opening a studio that will be the gold standard for years to come."
The new Lexington Ave location is the fourth in NYC for Honors Holdings. The Atlanta-based franchisee operates locations at 51 Astor Place, 62 Crosby Street in Manhattan, and 485 Kings Highway in Brooklyn, as well as over 100 in the USA and over 130 Orangetheory studios worldwide.
"As a franchisee, Jamie and his team embody the mission, vision and values Orangetheory was built upon," says Dave Long, CEO of Orangetheory Fitness.
"The Honors team proves time and again they are committed to providing a best-in-class experience for all of their members, and we couldn't be happier that Jamie is at the helm of our flagship location."
Courtney Rehfeldt
Courtney Rehfeldt has worked in the broadcasting media industry since 2007 and has freelanced since 2012. Her work has been featured in Age of Awareness, Times Beacon Record, The New York Times, and she has an upcoming piece in Slate. She studied yoga & meditation under Beryl Bender Birch at The Hard & The Soft Yoga Institute. She enjoys hiking, being outdoors, and is an avid reader. Courtney has a BA in Media & Communications studies.