Future of Fitness: OHM Fitness to Open 35 EMS Locations in New Jersey & Washington, D.C.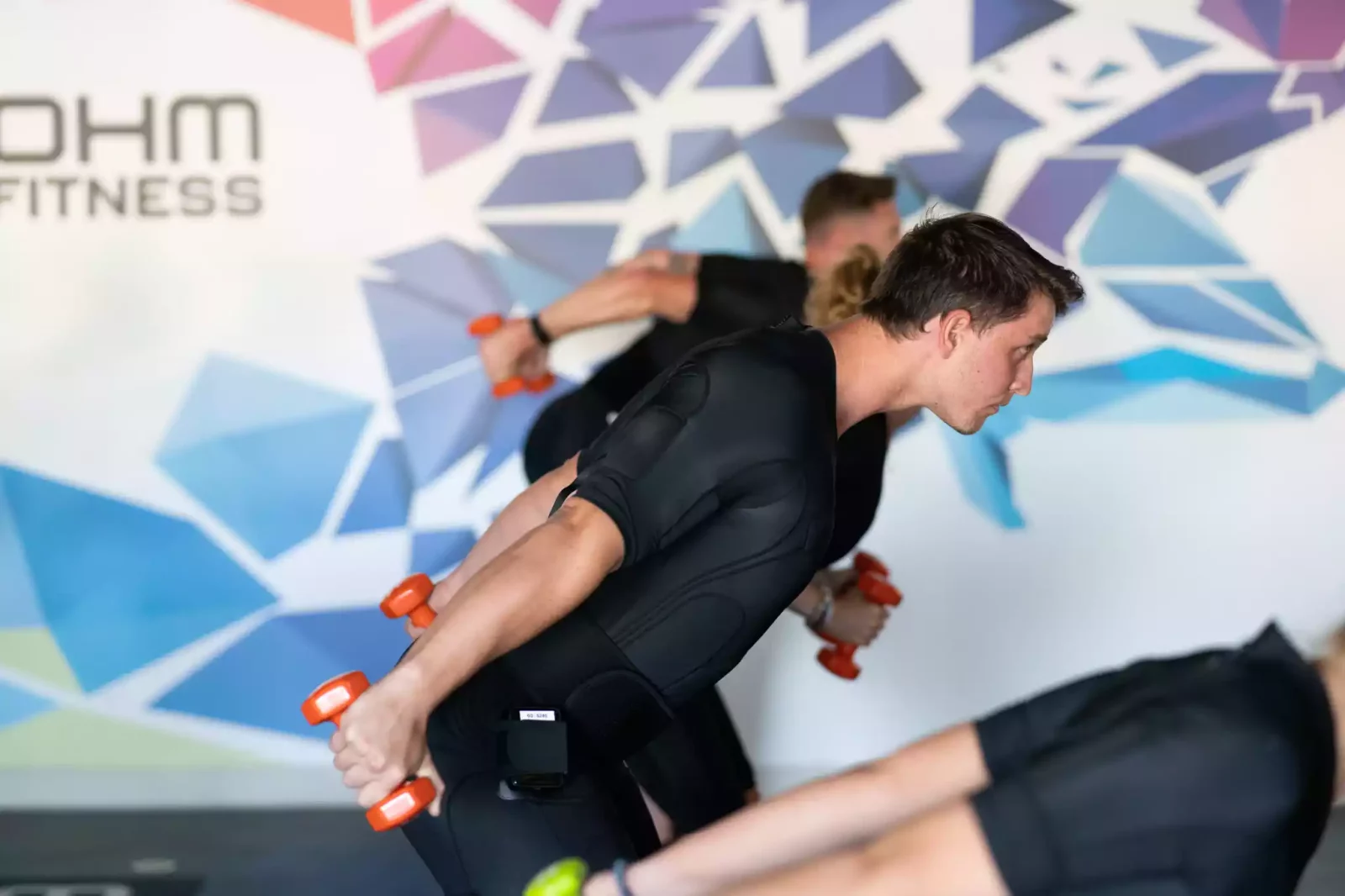 OHM Fitness promises to provide the benefits of a 2-hour workout in a 25-minute session with the use of a high-tech training suit
One married couple is ready to make waves with a tech-based workout and believes it will change the fitness game.
Jake and Alyssa Kapneck, who have extensive experience in franchising, are introducing the high-growth electrical muscle stimulation (EMS) fitness concept and are slated to open 35 locations in New Jersey and Washington, D.C. over the next few years.
The couple have also secured the rights to bring EMS to Maryland once the franchise is registered in the state.
The fitness experience promises to pack the benefits of a two-hour workout into a low-impact 25-minute workout at their EMS locations. Participants in EMS fitness can experience fat loss, improved skin health and energy, decreased stress and anxiety, increased muscle strength, and pain relief benefits.
The two New Jersey natives were immediately taken with the OHM Fitness concept and boarded a plane to visit the Scottsdale studio and meet the founding team.
"OHM Fitness is going to change the way people in the U.S. workout. It's all about efficiency and using technology to get better results in less time; we use tech to make every other part of our lives more efficient, now it's time for fitness to catch up," said Jake Kapneck. "I was sold on the concept before my first class was over. I'm confident this is going to take off in a big way in New Jersey and Washington, D.C."
The immersive OHM Fitness experience includes the EMPower Suit, a high–tech training suit that engages every major muscle group. The suit uses built-in electrodes to produce painless low-intensity electrical currents that work to deliver a high–impact fitness session in just a 25–minute session – all without causing wear and tear on the body.
"We are able to deliver better results than a person can achieve from spending two or three hours in the gym in one 25-minute class, three times per week. OHM Fitness is completely different from any other fitness concept in the U.S. today," said Founder & CEO Doug Payne. "This technology has been popular in Europe for decades, and others have tried similar concepts in the U.S. but no one has found the right delivery and format. We have nailed it and our members' results are mind-blowing."
Last June, OHM Fitness opened its first studio in its Scottsdale headquarters. Since then, the fitness company has sold the rights to five territories, with plans to also develop in Arizona, San Diego, and South Florida.
The Kapneck team is currently looking for the first location, and are on the hunt for retail spaces of approximately 2,000 square feet.
Courtney Rehfeldt
Courtney Rehfeldt has worked in the broadcasting media industry since 2007 and has freelanced since 2012. Her work has been featured in Age of Awareness, Times Beacon Record, The New York Times, and she has an upcoming piece in Slate. She studied yoga & meditation under Beryl Bender Birch at The Hard & The Soft Yoga Institute. She enjoys hiking, being outdoors, and is an avid reader. Courtney has a BA in Media & Communications studies.