From Big Apple to Big Pickle: NYC's Central Park Gets 14 Pickleball Courts This Summer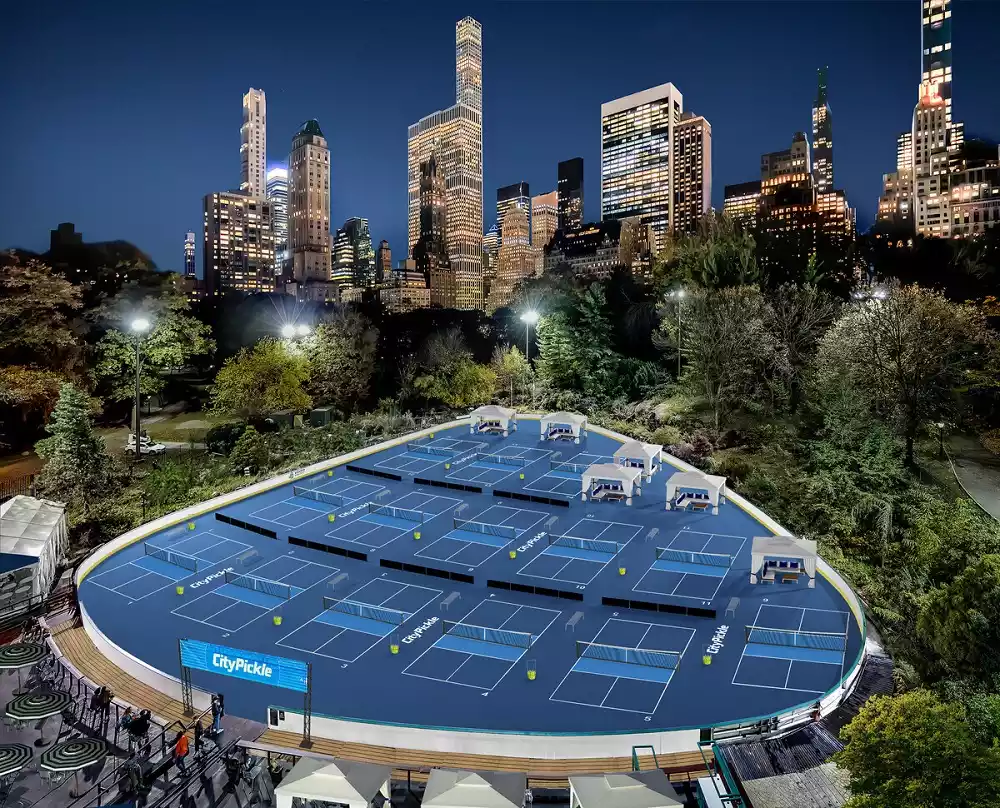 Reservations will be needed to book a pickleball court at New York City's Wollman Rink starting April 7
As pickleball continues to sweep America, it's making a stop in New York City this summer. 
New York's famed Central Park will debut 14 pickleball courts this summer, opening April 7 and running until Oct. 9 at Wollman Rink.
The Central Park pickleball courts, available by reservation, will run $120 an hour during peak times and $80 for off-peak hours.
Pickleball United USA provided the court surface, and CD Pickleball Nets supplied the nets.
CityPickle will run the pickleball program and, according to Bloomberg, will include free access for nonprofits such as the Boys' Club of New York. There are also plans to host exhibition matches featuring top pickleball players from Major League Pickleball.
Pickleball gained steam in the concrete jungle during the pandemic, so much so that it caused repeated clashes between players and park attendees at a playground in NYC's West Village, leading to a ban at one city park.
The sport has grown significantly, with the Association of Pickleball Professionals recently revealing that 36.5 million people enjoyed the court-based activity in 2022.
The trend has led some fitness operators, like Life Time Fitness, to invest in pickleball. The fitness company says the sport has demonstrated consistent growth, resulting in increased traffic and revenue. 
Many have found pickleball appealing for its community aspect, attracting players from all ages and fitness levels. The sport is inclusive, easy to learn, and low-impact, a major draw for those who want to engage in physical activity but may be hesitant.
It's also caught the eyes of investors, like entrepreneur Gary Vaynerchuk and Bucks co-owner Marc Lasry, who are owners in Major League Pickleball. 
Reservations for CityPickle can be made here.
Courtney Rehfeldt
Courtney Rehfeldt has worked in the broadcasting media industry since 2007 and has freelanced since 2012. Her work has been featured in Age of Awareness, Times Beacon Record, The New York Times, and she has an upcoming piece in Slate. She studied yoga & meditation under Beryl Bender Birch at The Hard & The Soft Yoga Institute. She enjoys hiking, being outdoors, and is an avid reader. Courtney has a BA in Media & Communications studies.