Inside the Pickleball Business Boom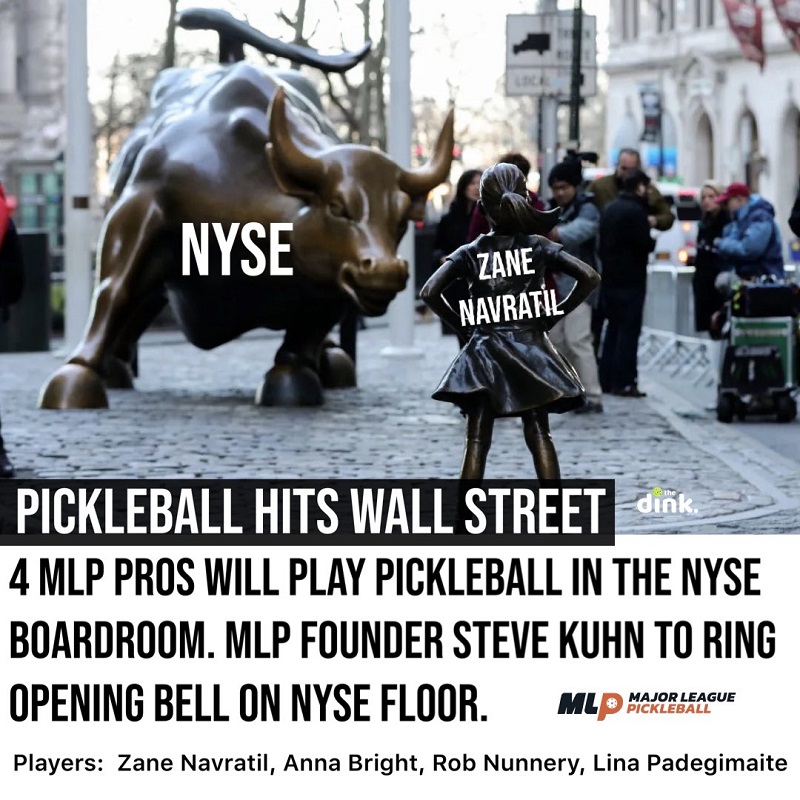 As Pickleball is sweeping across the US, it's proving to be lucrative for communities & business owners
"The growth of pickleball is so, so, so inevitable. I can't wait to see it in the NCAA," tweets pickleball enthusiast Anthony Studnicka.
Studnicka, an attorney and founder-editor of sports and business blog Long Run Sports, sees the rapid expansion of pickleball – and the endless possibilities. 
Pickleball, a hybrid of Ping Pong and Tennis, has quickly grown in popularity, with nearly five million pickleballers in the United States. The sport with the amusing name is now recognized as the fastest growing sport in America. What was once a popular activity among retirees has now piqued the interest of sports enthusiasts, teenagers, and young children.
The pickleball craze has had a massive response. There are 4.8 million pickleball players in the US, according to the 2022 Sports & Fitness Industry Association (SFIA) Single Sport Report on Pickleball. 
From a family game to a nationwide craze
The McCallum family co-invented the sport in 1965, transforming it from a backyard game to a recognized sport. A business was formed to sell and promote pickleball accessories such as paddles, balls, and nets, as well as to sponsor tournaments. Other competitors have emerged, like Franklin Sports. The athletic company has created a line of Pickleball sporting goods.  
The game is relatively simple, requires little equipment, and has a social component – which is why many communities and housing developments are offering pickleball as an amenity.  
"I think its growth nationwide is fantastic, especially in places like Mesa, Arizona, building new complexes dedicated to pickleball. This will encourage more tournaments and growth. In the future, I foresee pickleball gaining more popularity with a younger demographic and eventually make its way into college as it is a great sport for both men and women," says Studnicka, referencing Bell Bank Park.
The mega sports complex in Mesa, Arizona, opened 2022 with an Association of Pickleball Professionals Tour event, which signed a 10-year deal with the sports venue.
And it's not just Arizona that has caught on to the Pickleball wave.
The demand for Pickleball facilities is growing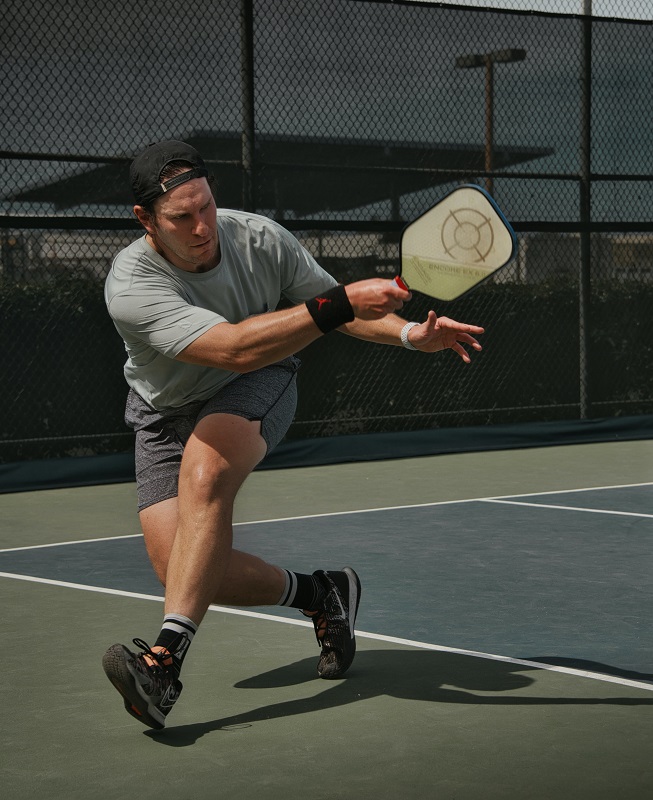 Due to public demand in Brooklyn, NY, Brooklyn Bridge Park decided to build four new Pickleball courts. One group that plays at Brooklyn Bridge Park has 800 players – and is still growing. 
In Ann Arbor, MI, a $7 million, 37k square foot pickleball facility is planned due to the popularity of Pickleball. The facility is slated to open in 2023. 
Over in Columbia, Maryland, entrepreneurs Denise and Will Richards are set to introduce an indoor pickleball facility. The married couple, along with a group of private investors, have signed a lease to open Dill Dinkers. The new pickleball facility will host drop-inplay, leagues, and tournaments, as well as offering private lessons.
The big business of Pickleball on local economies
The economic impact of pickleball on local communities is one that local leaders should consider, wrote one Pickleballer to Vail Daily last fall. Bob Miles, from Tampa, Florida, wrote that he visited Vail, Colorado to play pickleball and said that the program was so well-run that he ended up staying for nine weeks. Miles had such a great time that he decided to return for an additional three months. Miles played on pickleball courts that were converted from tennis courts, and suggested that Vail consider indoor pickleball facilities due to the economic impact.
"The players' financial impact is enormous. Take myself as an example: In 2020, I spent $300 per day on lodging, restaurants and other activities, for a total of $27,000. I also had five visitors who stayed on average 10 nights each. They increased the economic impact by another $15,000. So, thanks to pickleball, the six of us contributed $42,000 to the local business coffers," Miles wrote. In 2021, his trip and friends contributed $84,000 in tourism.
"Imagine the impact of summer guests returning for a wintertime pickleball fix. With an indoor/outdoor facility, Vail would reap millions in lodging, restaurants, tourism and sales taxes in the first year alone. Build more pickleball courts, and more of us will come back in every season. And we will enjoy every penny we spend in Vail, " he pointed out.
Even the wedding industry is seeing the impact of the sport. A couple just tied the knot on a pickleball court at Evergreen Racquet Club and Tennis Fitness Center in Illinois. After the ceremony, their guests enjoyed games of Pickleball.
A former Major League Baseball player falls in love with Pickleball
The popular sport, which has its own dedicated subreddit, has even attracted big names in sports. Kent Mercker, a former Major League Baseball left-handed pitcher who played in three World Series with the Braves, is now an elite pickleball player. Mercker recently played in the Minto U.S. Open Pickleball Championships, the largest pickleball tournament in the world.
"I started playing 3 years ago and fell in love with the sport instantly. I didn't have any racket sports background, so I hit the ground in training. I relied on my hand-eye coordination and competitiveness initially. I had to learn the intricacies like dinking and third shot drops," Mercker shared in an interview.
FOX Sports, health brands, and investors are betting big on Pickleball
Last summer, FOX Sports signed on as official television partner for The Professional Pickleball Association (PPA) through the 2022 PPA tour season. In the deal, FOX Sports agreed to televise a minimum of twelve PPA events on FS2, the FOX Sports App, and FOXSports.com.
Even brands that focus on health and fitness are getting in on the pickleball craze. Life Time opened its first Pickleball-only destination in Minnesota at Life Time Bloomington North. The company says it's committed to being the largest indoor pickleball provider in North America. The new facility has five competition-level courts and offers programs for Pickleball players of all ages and levels. In the fall, a bar and lounge will open for fun after games. Life Time will also increase its pickleball tournaments at its resorts.
While offering pickleball bridges community members of all ages together, it's also attracted investors, like entrepreneur Gary Vaynerchuk and Bucks co-Owner Marc Lasry, who are now owners in Major League Pickleball. 
While some may think the newer sport is a fad, Washington has named it the official sport of its state. And Pickleball is popping up everywhere – including Wall Street. 
This week, Major League Pickleball will ring the opening bell at The New York Stock Exchange on May 24 and will feature four pickleball pros playing in the boardroom.
Courtney Rehfeldt
Courtney Rehfeldt has worked in the broadcasting media industry since 2007 and has freelanced since 2012. Her work has been featured in Age of Awareness, Times Beacon Record, The New York Times, and she has an upcoming piece in Slate. She studied yoga & meditation under Beryl Bender Birch at The Hard & The Soft Yoga Institute. She enjoys hiking, being outdoors, and is an avid reader. Courtney has a BA in Media & Communications studies.