How MADabolic's Unique Approach to Fitness Is Driving Growth
Partnership
Sponsored By MADabolic
August 10, 2023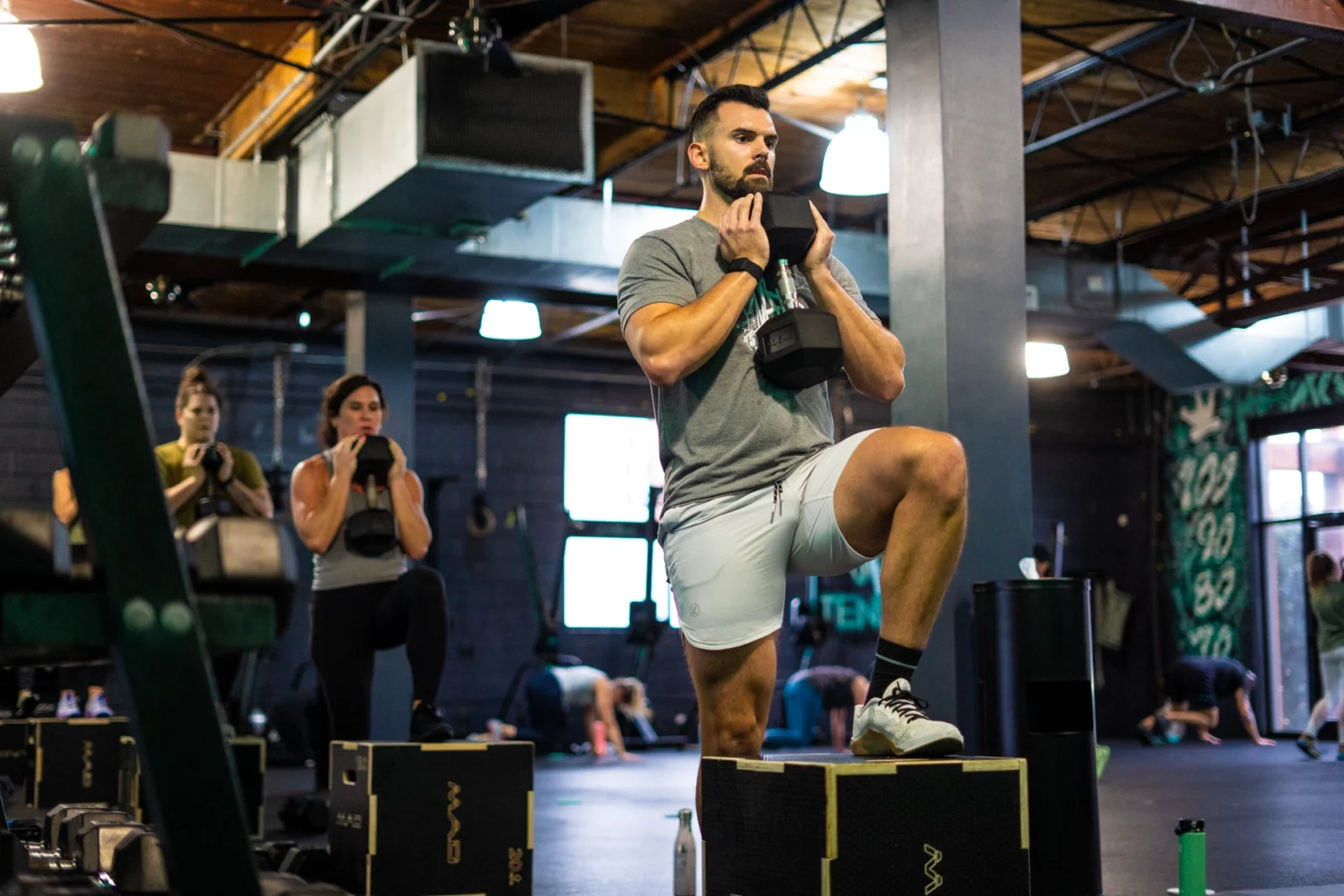 credit: MADabolic
Partnership
Sponsored By MADabolic
The strength training brand is type-A in every sense of the word, from how it designs workouts to who it targets as members and franchisees
The boutique fitness space is hyper-competitive and dynamic, but it can also be highly repetitive, with a seemingly endless string of Pilates, yoga, spin and bootcamp brands that are often hard to tell apart.
MADabolic, the barbell-free strength and conditioning concept founded by former professional hockey players Brandon Cullen and Kirk Dewaele, is many things, but it's certainly not a knockoff or offshoot of an already established group fitness modality.
The brand bills itself as the only strength-driven interval training franchise in the fitness industry; a typical MADabolic workout features full-body fundamental movements performed with tools like kettlebells, dumbbells and medicine balls, relatively short rest periods and expert coaches that are drilled on the finer points of human movement.
If that sounds intense, it's because it is. According to Cullen, MADabolic primarily targets a specific demographic: 25 to 45-year-old "high-performing professionals" who enjoy strength training and want to push themselves to the limit. MADabolic's male members tend to span the 30-45 age range while females skew around five years younger.
"It's not an athletic capability, it's more of a mindset," Cullen says, adding that the typical MADabolic member is someone who "demands a little bit more out of life."
"They're conscious of their eating habits, their sleeping patterns, they're drinking the best coffee in their neighborhood and they enjoy all the great things life has to offer," the MADabolic co-founder adds. "They're chasing something more than your average consumer."
MADabolic's target demographic is smaller than many of its competitors, but Cullen believes that gives his company an advantage over boutique fitness brands that tend to go after the same "very crowded pool" of customers.
"Taking more of that sniper approach versus a shotgun approach has worked very well for us," he says. "That niche is easier to prioritize and once you identify it, you can cater your entire offering toward that specific population."
The strategy is paying off. Buoyed by a strategic investment from ZGrowth Partners in 2019 as well as the rising popularity of strength training, MADabolic currently has 27 units up and running with another seven to eight set to open by the end of the year. An additional 70-plus franchise units are under contract or in development.
"By the end of next week, we'll probably have even more deals in that pipeline," Cullen says, adding that much of the brand's growth has come recently.
Finding a 'Sweet Spot' in Boutique Fitness
Cullen and Dewaele started MADabolic back in 2011 after the two were searching for a way to put the strength and conditioning expertise they gained during their time as hockey players to use in their post-playing careers.
Cullen said that when he and Dewaele were deciding which modality to pursue, they noticed a void in the boutique fitness space. On one end of the spectrum, there was barbell-heavy, sport-specific training featuring movements like Olympic lifts and powerlifting exercises. On the other, there was the bootcamp-style approach popularized by big-box gyms and at-home fitness companies, which includes cardio, bodyweight exercises and some light weights, but not the type of high-quality strength training movements that lead to serious results for serious people.
"There was a sweet spot right in the middle, for people that wanted a little bit more and were open to strength training," Cullen explains. "They may or may not have been intimidated by the barbell, but they wanted more out of their fitness experience, meaning they craved results."
Cullen isn't inherently against the barbell, but he and Dewaele feel that it carries an unnecessary risk of injury for non-athletes and is significantly harder to scale in a group fitness environment than training that includes kettlebells, dumbbells and explosive bodyweight movements like jumping. It's part of what MADabolic dubs its "fitness for life" approach to training, rather than "fitness for sport," the latter of which is suboptimal for people who are no longer playing or competing, the company believes.
"If you look at a complex movement like a barbell snatch, essentially you're trying to demand explosive hip power," Cullen offers as an example. "We can safely do that in any environment with a well-taught kettlebell swing."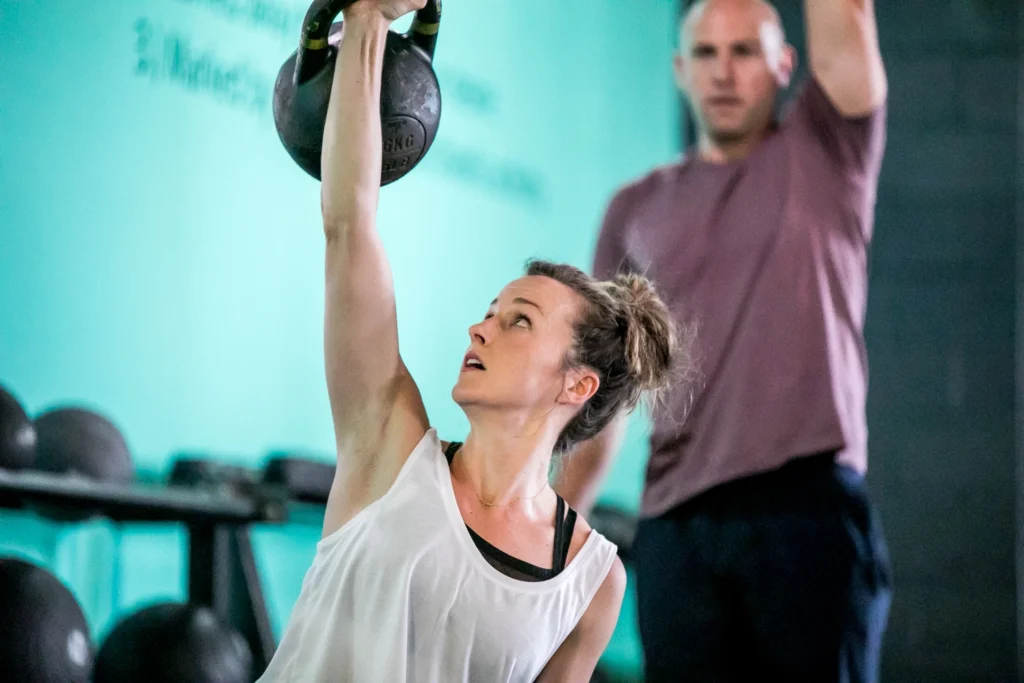 Another important part of what makes MADabolic unique is its trainers. Cullen explains that, rather than typical group fitness classes where instructors are there more for the motivation and "cheerleading" aspect than to actually coach movement, MADabolic's trainers offer something more akin to "one-on-one personal training," albeit in a group setting, usually of 20 to 25 people.
MADabolic's trainers undergo a rigorous, weeks-long education program. They're coached on aspects including how to help members perform the brand's strength-training movements with proper form and how to spot and prioritize class members who need the most help.
"At times I get frustrated being looped in with our competitors (in the group fitness space) because what we do on the training floor doesn't really have an equal," Cullen says. "Our trainers are charismatic, but ultimately they're there to train you and make you better physically. They're not there to entertain you."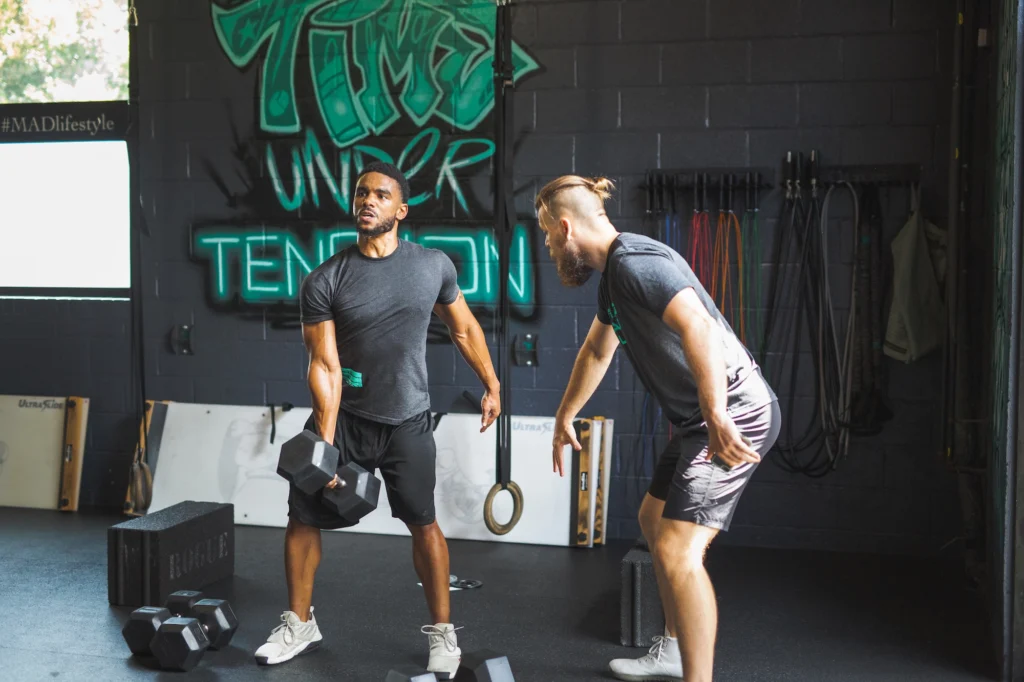 Inside MADabolic's Expansion Plans
MADabolic's type-A approach to fitness and wellness extends beyond program design and influences how the company presents itself to consumers and prospective franchisees.
"People might say, 'Oh, those guys have a chip on their shoulder,'" Cullen says. "We do a little bit, but it's because we're marketing to people that relate to that. If our tone is off-putting, it's okay, we're not marketing to you."
Cullen believes that approach will help MADabolic grow, not slow it down. Despite catering to a relatively niched-down customer base, Cullen can see MADabolic getting at least as big as 200 locations.
"Our primary goal is to isolate the top 50 markets in the United States or even maybe North America," he explains. "If we were to drop two to five units in each, based on our psychographics, that gets us to 200 very conservatively."
Right now, the company is seeing the most success expanding into what Cullen calls "powerhouse B-plus markets," up-and-coming cities with slightly smaller populations than huge metro areas like New York, LA, Miami or Chicago.
In addition to a strong presence the brand already has in areas like Charlotte, Austin and Raleigh, MADabolic is set to open studios in similarly sized cities including Denver, Philadelphia and Tampa.
Not only are those secondary markets growing in popularity amid post-pandemic migration patterns, they also tend to be highly receptive to MADabolic's unique approach to training. Bigger cities, by contrast, tend to be more celebrity and influencer-driven and less focused on results, Cullen has found.
That's not to say MADabolic won't look to gain a foothold in America's top cities– it already has a studio opened in Brooklyn – but the brand will be deliberate and strategic about its expansion plans in those areas.
"If you're going to do Manhattan, you want to do Manhattan right, with Mr. or Mrs. Manhattan," Cullen says. "LA, Chicago and Miami are no different. Part of that requires capital and celebrity, in my opinion."
While reaching the 200-location number would be nothing to sneeze at, Cullen says there's a chance MADabolic could become even bigger than that if it's successful in building itself into a brand name among fitness enthusiasts.
"That might give us the runway to start exploring markets outside of the initial goal," he says. "If you look at some of the bigger brands, they can open anywhere and people know they're coming. We're still creating that storyline."