MADabolic Is Growing Fast Amid Fresh Approach to Fitness & Franchising
MADabolic co-founders Brandon Cullen (l) and Kirk Dewaele (credit: MADabolic)
MADabolic's industry-disrupting approach to strength training and franchising was on full display at its recent owner's conference
MADabolic, a strength-driven interval training franchise, held its second annual owner's conference in its home base of Charlotte, North Carolina, celebrating its continued and rapid franchise growth as it looks ahead to a new year.
The fitness franchise has carved out a truly unique space in the crowded fitness industry, offering an intense full-body workout that's "barbell-free" and instead uses kettlebells, dumbbells and medicine balls with movements led by expert coaches. MADabolic isn't for the passive fitness enthusiasts; it's geared to committed 25 to 45-year-old "high-performing" fitness consumers who want to push their boundaries as they hit personal goals. 
It's a concept that has resonated not only with dedicated fitness enthusiasts but also with franchisees. MADabolic currently has 29 open locations and 83 in development. 
Just this autumn, a lease was signed to bring MADabolic to Philadelphia, and multi-unit deals were inked for Fort Lauderdale and Cincinnati. Additionally, MADabolic facilities recently opened in Sarasota, Florida, Alpharetta, Georgia, and Raleigh, North Carolina. A lease was also signed last month to open a MADabolic in Lexington, Kentucky. 
Customer-First Approach
Attendees at MADabolic's second annual conference watched a TED Talk titled "Unreasonable Hospitality," based on the book of the same title that demonstrates how surpassing a guest's expectations can elevate service-based businesses.
After the inspiring talk, Brandon Cullen, co-founder and chief concept officer of MADabolic, shared personal moments and times he's had with every attendee at the conference and gave curated gifts to every MADabolic franchisee and corporate team member.
"It was a gesture that I thought not only led by example but was something that truly embodies what we need more of in this fitness industry," reflected Stuart Brauer of WTF Gym Talk, a speaker at the MADabolic conference. "And that's leaders who put their money where their mouth is and whose actions reflect the change they want to see in their companies."
Brauer added that it was one of the most stand-out things he's seen a franchise do, noting that Cullen leads by example.
The attentive and personalized approach towards MADabolic franchisees underscored the conference's theme, "Origins."
"We focused on the little things that made this brand what it is today," Cullen said,
"We were founded in 2011, operating on the basic framework that we would be disruptive and innovative," he added. "We would offer a world-class training system complemented by world-class hospitality, a concept that would reject trends for the sake of being trendy, a concept that would, instead, be rooted in structure and distinctively anti-average. These themes still ring true today."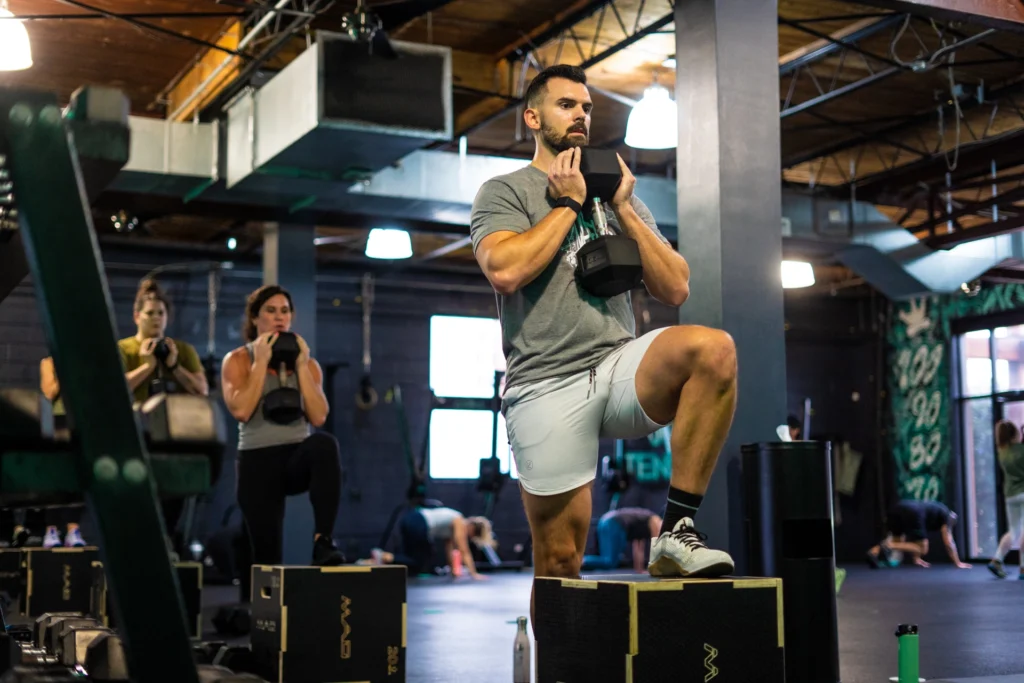 The Future Looks Bright
As MADabolic continues to grow, Cullen says the brand is amplifying its core tenants that continue to set MADabolic apart in the industry, with the conference supporting the fitness brand to lock in on its direction and strategy as it moves ahead to 2024.
Cullen has previously told Athletech News that MADabolic's goal is to isolate the top 50 markets in the U.S., or North America more broadly, and place two to five units in each. That would get the brand to around 200 locations, but Cullen believes MADabolic can grow even bigger than that if things really take off.
"It has been highly rewarding to work with our franchise owners from the time they begin their discovery journey and see them continue to grow as business owners throughout their tenure with the brand," added Al Mendoza, MADabolic's chief development officer. "Our annual conference has become an important tradition within our franchise network, and undoubtedly our conference attendees learn as much from the educational sessions and breakout discussions as they do from the personal connections formed and informal conversations they have amongst each other over our time together."
Courtney Rehfeldt
Courtney Rehfeldt has worked in the broadcasting media industry since 2007 and has freelanced since 2012. Her work has been featured in Age of Awareness, Times Beacon Record, The New York Times, and she has an upcoming piece in Slate. She studied yoga & meditation under Beryl Bender Birch at The Hard & The Soft Yoga Institute. She enjoys hiking, being outdoors, and is an avid reader. Courtney has a BA in Media & Communications studies.