How MADabolic & BeaverFit Designed the Ideal Functional Training Space
credit: MADabolic/BeaverFit
BeaverFit and MADabolic teamed up to create a custom training solution that saves on real estate costs without sacrificing a quality workout
BeaverFit and MADabolic have joined forces to create a custom training solution that offers more functional training space with a luxury aesthetic, saving valuable square footage and, in turn, real estate costs.
It's a pivotal partnership that Brandon Cullen, MADabolic co-founder and chief concept officer, says may be his company's most significant move since inception.
MADabolic, a strength-driven interval training franchise, approached BeaverFit to solve a common problem that many businesses face: rising commercial real estate costs. The solution? Buy back square footage while still delivering the structure of MADabolic's workout concept. It was a challenge that BeaverFit was up for and led to the design of BeaverFit x MADabolic units.
"I'm blown away with the custom solutions that these guys provided us," said Cullen. "They are legitimate problem solvers."
CJ Kostranchuk, director of sales for BeaverFit, says the fitness equipment manufacturer can bring partners the ability and flexibility to bring their brand to life. Kostranchuk noted that while MADabolic had a great vision, nothing existed to meet its unique needs. 
Nick Vay, vice president of commercial sales at BeaverFit, has witnessed the growing interest in strength training and notes that the fitness manufacturer has long focused on the "strength" side of the industry with its flagship products, Perform Lockers, Beyond Trailer and Shred Shed. The company has been able to uniquely design products to allow fitness enthusiasts to strength train anywhere, anytime, while also evolving to create a blend of strength and functional training.
"We're absolutely seeing an increase in demand for traditional strength training solutions and spaces," Vay said. "The reason for this really stems from the way people want to train and the benefits they see from strength training. For consumers, it really comes down to simplicity and accessibility, which has always been a challenge for consumers, but as we see consumers storm back into gyms and studios, the need for additional strength training space continues to grow."
After discussing what MADabolic required regarding space, design and functionality, BeaverFit set out to craft a functional bay unit. The unit offers a variety of functional training modalities and storage in one space-saving design, which was a no-brainer for MADabolic.
"To date, we've seen our footprint shrink by anywhere from 300 to 600 square feet," Cullen said. "If you do some basic math. . . you're looking at hundreds of thousands of dollars at the end of a 10-year lease. Now that I look at it this way, I don't know why we didn't do it earlier."
The modular design of the functional bay units can be enhanced and modified over time, allowing MADabolic to "grow" with the unit. The strength-focused interval training franchise can add attachments to the units due to their structure as they introduce new elements into their fitness programming.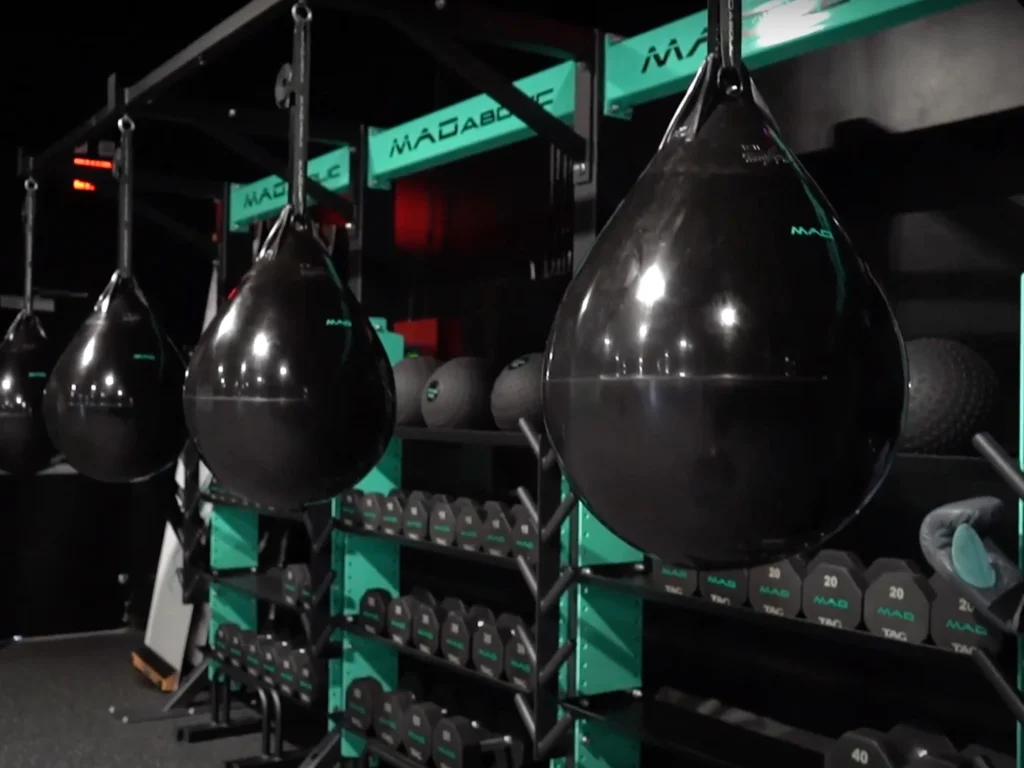 While MADabolic can't share specifics on what fitness consumers can expect to see in the future, Cullen confirms that strength-biased equipment and movements will be the focus as the company evolves the programming in tandem with the Bay Units.
MADabolic's Austin, Texas, location received the first BeaverFit Bay Units, with dozens more scheduled for installation later this year.
"What's great about this is we invested a lot of time and energy in the beginning of this design process to get it right – and now we'll produce it at scale to support the growing franchise," said BeaverFit co-founder Michael Taylor. 
MADabolic's Unique Growth Plan
MADabolic's strength-focused interval training franchise has 27 locations open, with an additional 79 in development. As for expansion plans, Cullen tells Athletech News that MADabolic has a much different growth strategy than most in the industry.
"We'd prefer to prioritize quality over quantity," he said. "Our primary goal is to isolate the top 50 markets in the USA – based on population density and psychographics – and drop 2-5 MADabolic units in those markets. Today, we are not concerned with 1,000 units nationwide. We want 150-200 high-performing units."
Some competitors in the fitness industry are pushing tourism and high-traffic zones. Cullen says that in an ideal world, MADabolic would be open to it in the future, but its training system is far more complex than its competitors. 
"Not only does it require specific equipment and coaching to showcase what we do better than anyone in our industry, but our model is driven by retention over 'churn and burn,'" Cullen said. "Since we prioritize and thrive with the consumer that uses MADabolic as their home gym (versus the visitor that's just passing through), proactively interacting with the tourism sector doesn't quite align with our model as it currently sits."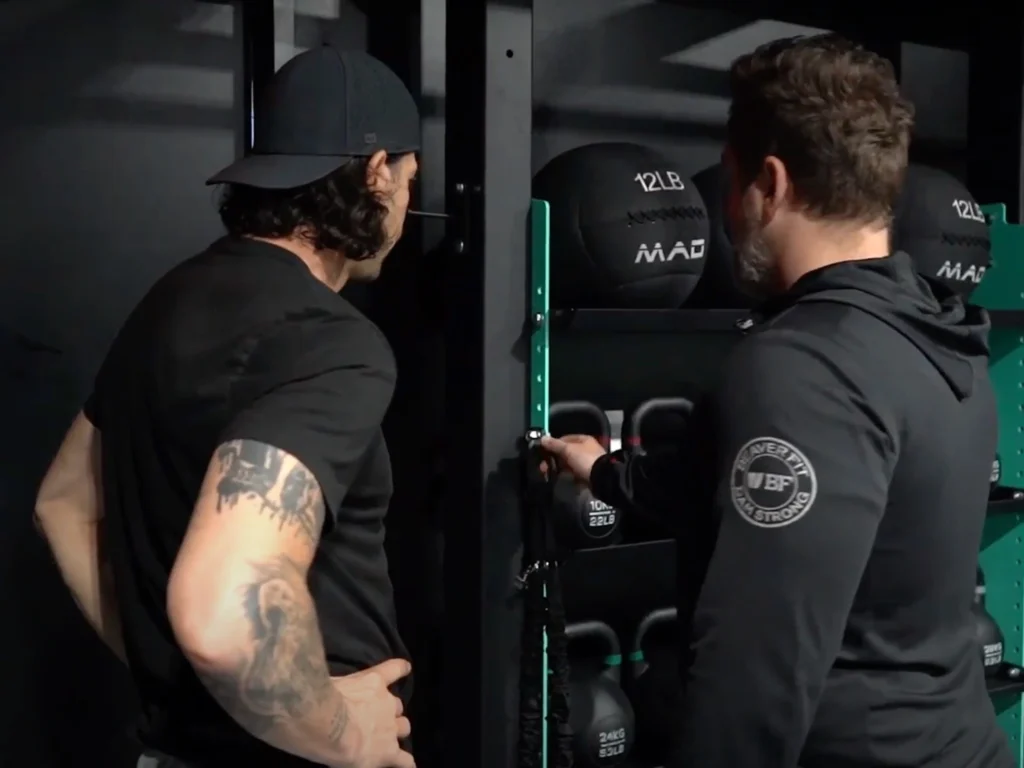 As for what's next for MADabolic and BeaverFit, Vay notes that any strong partnership is built on a foundation of quality and innovation. 
"While we are super excited to have worked closely with the MADabolic team to create these custom rigs for them, we know that their needs and the needs of their members will continue to evolve, and we're excited to continue to iterate and brainstorm with that team to keep them, and the rest of the industry, moving forward," Vay said.
Courtney Rehfeldt
Courtney Rehfeldt has worked in the broadcasting media industry since 2007 and has freelanced since 2012. Her work has been featured in Age of Awareness, Times Beacon Record, The New York Times, and she has an upcoming piece in Slate. She studied yoga & meditation under Beryl Bender Birch at The Hard & The Soft Yoga Institute. She enjoys hiking, being outdoors, and is an avid reader. Courtney has a BA in Media & Communications studies.