David Beckham Celebrates Launch of Latest F45 UK Studio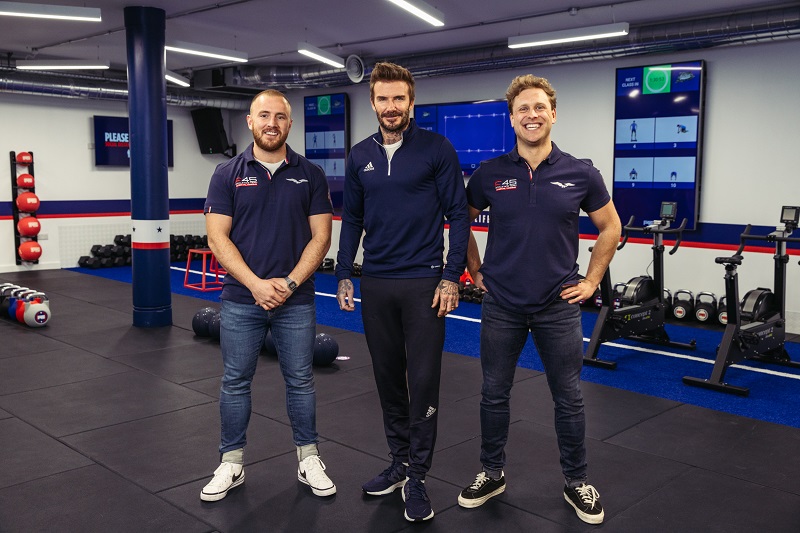 The football club owner has joined as partner of F45's new studio, High Street Kensington, as the functional fitness franchise continues its expansion
David Beckham, a global partner in the F45 Training franchise, helped the functional fitness brand expand with a new F45 studio in the UK over the last weekend. 
Beckham signed on as a partner in the 3,500 square foot studio, located in London. The businessman and football club owner was introduced to F45 by Mark Wahlberg, who is an investor in the franchise. Beckham joined as an F45 backer in 2020. 
The former English soccer player celebrated the new F45 space at High Street Kensington in an Instagram post. 
"As a global partner and investor in the F45 franchise, I am thrilled to see how fast it is growing in the UK fitness market and to support this new studio opening in High Street Kensington. I've seen the site at various stages of the build and the F45 team have done a phenomenal job in creating a fantastic studio. It's a great location and a beautiful space and I'm looking forward to seeing a new F45 community come together there," David Beckham said in a statement.
The new UK studio will be run by Haydn Elliott and Tristan Smith, childhood friends and multi-unit F45 franchisee owners. The duo says they have enjoyed working with Beckham over the last year. 
"With each studio opening, we learn more about ourselves and the F45 community which has become a huge part of our lives. As an F45 investor, David supports the brand and business and is our partner in bringing this new studio to High Street Kensington. We can't wait for the doors to open and to meet new members," Smith says.
The functional fitness franchisor recently reported stellar fourth-quarter and full-year fiscal 2021 financial results. 
On an earnings call this month, F45 CEO Adam Gilchrist called F45 the fastest growing franchise in history and said that the functional fitness company is just getting started.
Courtney Rehfeldt
Courtney Rehfeldt has worked in the broadcasting media industry since 2007 and has freelanced since 2012. Her work has been featured in Age of Awareness, Times Beacon Record, The New York Times, and she has an upcoming piece in Slate. She studied yoga & meditation under Beryl Bender Birch at The Hard & The Soft Yoga Institute. She enjoys hiking, being outdoors, and is an avid reader. Courtney has a BA in Media & Communications studies.