David Barton Opens Gym U, a New Luxury Fitness Facility in NYC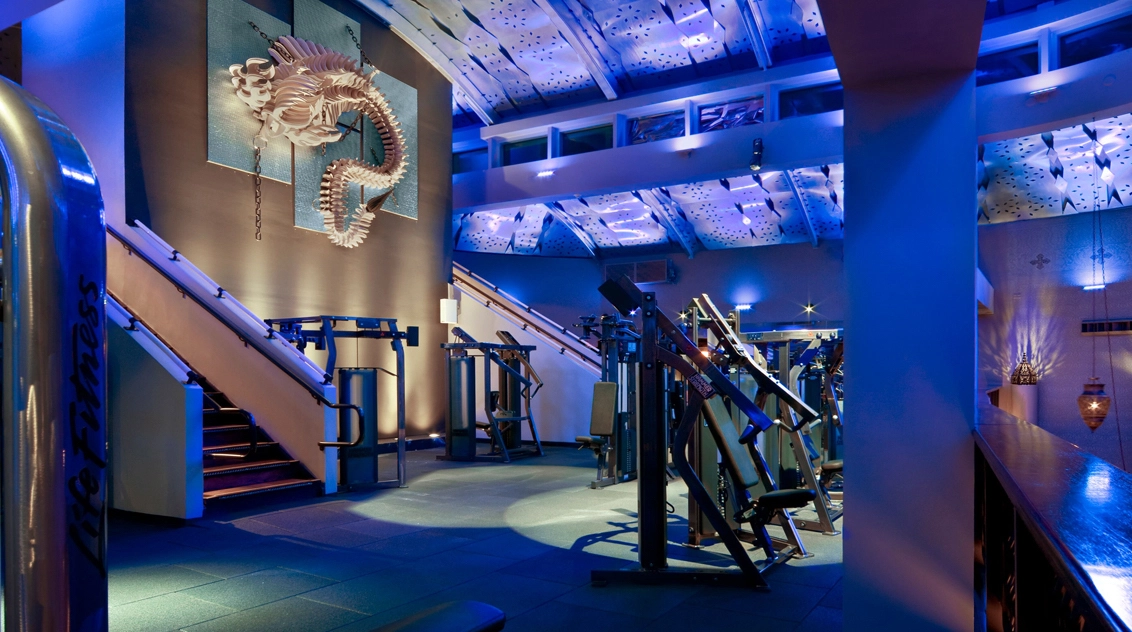 credit: Gym U
Now open in NYC's Chelsea neighborhood, Barton's latest fitness creation features an ornate yet modern aesthetic and plenty of high-end amenities
Suddenly, at-home gyms in NYC are looking kind of stale.
Gym U is now officially open, a fitness concept by David Barton that promises to be his most revolutionary gym to date, with three floors that will make any fitness enthusiast long for in-person workouts – and to see and be seen.
The 35,000 square-foot space, formerly a YMCA, includes a bar, member lounge and studio classes. The facility's equipment has been hand-picked and Gym U trainers mentored by Barton. The new fitness experience also features EMS programs for performance, strength and recovery; sauna and steam rooms; ozone capsule and personalized IV therapy treatments. 
Gym U will also have "DJ nights."
Images of Barton's latest fitness creation have been shared ahead of its official launch, depicting its ornate yet modern aesthetic. A red chandelier hangs from a black decorative ceiling accompanied by the caption: "Remember, the entrance to the sanctuary is inside U."
"New York asked for it," Barton wrote on Instagram, sharing that as he planned to revamp the former YMCA space, he would be bringing in every new high-tech trick he's uncovered over the last few years. 
"I'm giving the best I've got to you. I'm even calling it 'U'," he wrote.
As for the high-tech tricks up his sleeve, Barton's new futuristic gym boasts wellness tech such as the Neubie, a muscle stimulation device for performance and recovery. Gym U has also collaborated with Precision Health Alliance, allowing members to receive a complete profile of their health and potential using AI. 
As for equipment, Gym U members will find cardio machines and weight and strength training devices, such as ARX adaptive resistance equipment, offering motorized resistance and software to get the most out of every rep.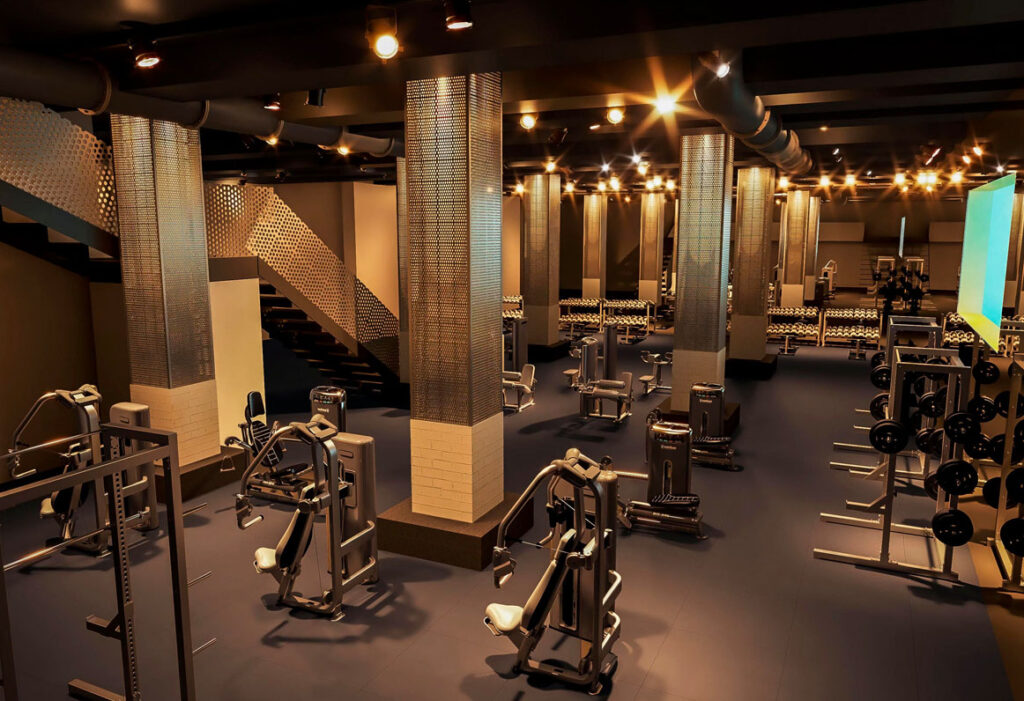 The launch of Gym U was not without a bit of a pre-opening stir, injecting a little drama into the fitness industry world.
Page Six reported last month that Crunch Fitness "booted" Barton and his wife, Susanne Bartsch, once management discovered that he was opening a competing fitness gym in the area. While Barton and his wife were regular Crunch attendees of the 19th Street location, Page Six reported that Bartsch was verbally informed that she and her fitness guru husband were no longer welcome due to the upcoming opening of Gym U, located four blocks north of Crunch. 
The fitness entrepreneur took to social media recently, reflecting on his original ambitions that have been part of his vision and personality ever since.
"I wanted to make it OK for cool people to go to the gym," Barton wrote in an April 13 social media post reflecting on his lifelong ambition of delivering unique fitness experiences.
Barton opened his signature gym concept in the 90s and launched TMPL in 2016, which has since been sold. 
"It was 1992 and night clubs were dying. I could feel it coming. The end of nightlife in New York City. … Then, suddenly like a kick in the glutes it struck me — a new kind of party. I had this idea that the gym could become the new nightclub," he reminisced. 
"The only obstacle was that the downtown clubsters I knew would not be caught dead in a gym. And it was no wonder. Gyms were suburbanized pseudo-spas with purple signs and armies of leg warmer-clad aerobi-sizers and were singularly uncool. They had all the hipness of a Jazzercise class at the mall. I built a gym," he wrote.
Gym U, located at 215 West 23rd Street, is open Monday through Thursday, 6 a.m. to 11 p.m., Friday 6 a.m. to 10 p.m. and Saturday and Sunday 8 a.m. to 8 p.m. Registration is now open to become a member. 
Courtney Rehfeldt
Courtney Rehfeldt has worked in the broadcasting media industry since 2007 and has freelanced since 2012. Her work has been featured in Age of Awareness, Times Beacon Record, The New York Times, and she has an upcoming piece in Slate. She studied yoga & meditation under Beryl Bender Birch at The Hard & The Soft Yoga Institute. She enjoys hiking, being outdoors, and is an avid reader. Courtney has a BA in Media & Communications studies.