CEO Corner: Andrew Sugerman on Centr's Push Into Fitness Equipment
credit: Centr
Centr will sell physical equipment along with digital content, but Sugerman says it's not a connected fitness company
Centr, the fitness and wellness platform created by Chris Hemsworth, is taking the next step on its journey to becoming an all-in-one "ecosystem" for health and wellness, teasing a new line of equipment that its CEO says will transform the company.
After being acquired by HighPost Capital in early 2022 as part of a deal that also saw the investment firm buy equipment maker Inspire Fitness, Centr has looked to expand into new areas, including physical products that complement its digital content, which includes workout, nutrition and mental wellness videos.
In September 2022, the company hired longtime Walt Disney Company executive Andrew Sugerman as its new CEO to oversee the integration of Centr with Inspire and lead the launch of new products and services.
Under Sugerman's watch, Centr made its first foray into exercise equipment with the Centr Fitness Essentials Kit and expanded its content offerings, including giving users access to longevity and anti-aging science.
Now, Centr is set to roll out an all-new line of consumer goods and fitness products that Sugerman says will transform the company into an integrated "digital and physical solution."
Sugerman spoke with Athletech News about Centr's upcoming product line, his first 11 months on the job, and where he sees the fitness and wellness industry heading.
The following conversation has been lightly edited for clarity and length.
Athletech News: How do you view Centr as a brand following the acquisition by HighPost Capital and integration with Inspire Fitness?
Andrew Sugerman: Centr is a wellness ecosystem that combines high-quality content with fitness equipment, accessories and consumer goods. We're bringing those two worlds together in partnership with Chris Hemsworth and his team of experts across numerous areas of wellness. We're looking to enable our users to achieve a lifelong balance across the parameters of movement, meals, mind and motivation.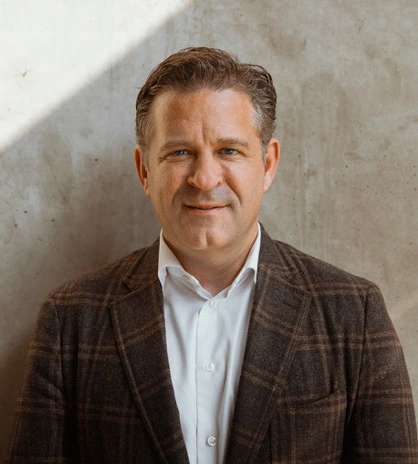 We're also looking at how to democratize wellness for everyone by taking the insights, knowledge and learnings that a few people have and bringing them to the masses. Chris has worked with the best of the best, and he saw firsthand the power of interconnecting fitness with nutrition and mental wellness. When you combine those, the outcome is amazing. Our goal is to bring that sort of transformative wellness to the world.
ATN: What's been your main priority since you took over as CEO of Centr around 11 months ago?
AS: Integrating Centr and Inspire Fitness has been a big undertaking. With Inspire, we have a company that brings 20 years of quality craftsmanship in fitness equipment, specifically within the strength training arena. That gives Centr the ability to create new tools and connect our content with those tools in new ways.
ATN: What new products does Centr have planned?
AS: In the coming weeks, Centr will be rolling out an entirely new line of consumer goods and fitness products that will be available at almost every major retailer in the United States as well as in select markets around the world. Effectively, we'll be relaunching Centr as an ecosystem that combines digital content with physical goods that will be available on a global scale. It will be the first time that Centr exists both as a digital and physical solution.
We'll also be rolling out strength equipment from Inspire Fitness. So there will be Centr-branded strength machines, functional trainers, workout benches, Olympic weight sets, and really all the tools you'd need to unlock Centr's content. We're also working on a (product) line designed for competition-level athletes. I can't get into too much detail on that, but we'll be announcing it in the coming months.
The products that we're launching in 2023 will be for at-home, consumer use. In 2024, we'll look at broader commercial opportunities.
ATN: Why has Centr chosen to launch physical products at a time when other top fitness brands, like Peloton and Lululemon, are increasingly moving away from hardware in favor of digital content?
AS: We're not a connected fitness company like the companies you've mentioned, where if you buy the physical goods you have to purchase the digital counterpart. We're selling products that are augmented by our digital ecosystem but don't require it. We're trying to bring more solutions to more people, whether it's content, a physical product or a combination of the two. Connected fitness, where the hardware is restricted to one digital tool, is a closed-funnel solution. You need to have bought the bike to unlock the digital ecosystem, for example. We try to offer products and solutions that open the funnel so that consumers can come in from many angles.
Also, the line we're launching has extremely cost-effective products. We believe the demand for quality, affordable products continues to be strong, which really leans into the notion of democratizing wellness for everyone.
ATN: Who is Centr's target customer base?
AS: We've created a lot of clarity around this segment that we call the "holistic explorer." It's predominantly a 25 to 44-year-old professional demographic that cares deeply about health and wellness. They usually have interests in technology, trends and the latest research, and are constantly curious. But we also know that the fitness enthusiast is the lifeblood of our company. As we bring Centr into the competition space over the coming months, it'll speak well to that demographic. Those are the two areas where we focus most of our energy.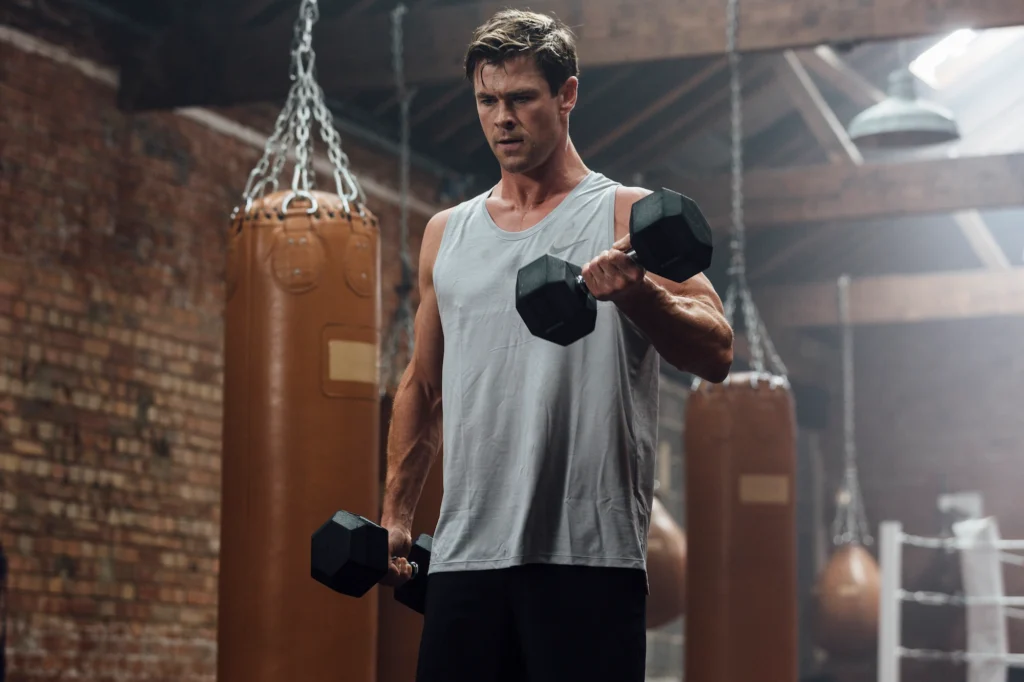 ATN: What fitness and wellness trends are you noticing and how are they influencing Centr's strategy?
AS: Strength training has picked up a ton of momentum over the last two years. Coming out of the pandemic, it's almost like traditional cardio has dropped off and strength training has completely replaced it one for one. So as we look at future products and content, it's very much leaning into functional fitness training.
A second area is personalization. You can throw a stone and hit an article about AI (artificial intelligence). I think there's going to be a lot of smoke and mirrors with AI, but there's also going to be a lot of truth and reality with AI, and in the next year or two, you'll see which is which. There are going to be opportunities in the industry, and for us at Centr, to look at how we can continually enhance personalization, leveraging elements of AI in the right way.
We also believe strongly at Centr in the integration of wellness, or this notion that mental wellness and nutrition are interwoven with physical fitness and conditioning. Consumers have been trained that those are individual things that exist on their own. Over the next few years, I think there will be a much more integrated approach to wellness. We've led that charge at Centr since launching in 2019 and we'll continue to lead it in the months to come.