CEO Corner: Centr by Chris Hemsworth Appoints Andrew Sugerman as Chief Executive; Digital Content Expansion, Equipment Launch Next
Centr by Chris Hemsworth announces plans for its new CEO, digital offerings, and physical equipment launch
Centr by Chris Hemsworth, a health and wellness platform with personalized workout programs and meal plans, is entering a new phase with the launch of its exclusive new equipment, the Centr Fitness Essentials Kit, new digital content, and the appointment of former Walt Disney Global executive Andrew Sugerman as CEO. Earlier this year, HighPost Capital acquired Centr and Inspire Fitness, and Sugerman will oversee the integration and growth of both businesses globally. Athletech News spoke with Sugerman about his background and his plans for Centr by Chris Hemsworth.
Athletech News (ATN): What is your background, and what brought you to Centr?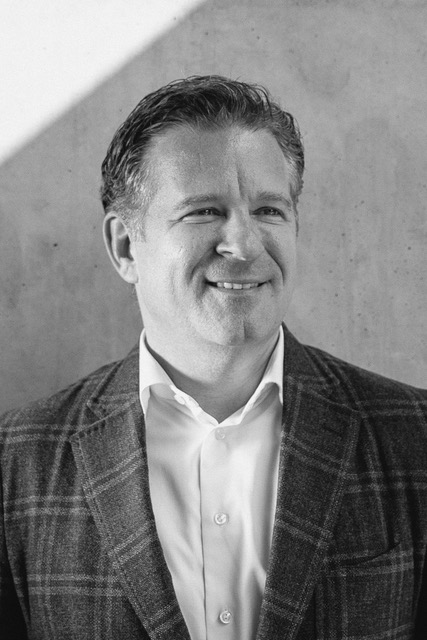 Sugerman: I spent 12 years with the Walt Disney Company, and oversaw the company's publishing and digital media efforts, really across all the different franchises. That experience shaped my thinking and how I approach building brands and franchises on a global scale. When I saw the opportunity with Centr, it shared a lot in common with that. It's a mission-driven business, with an amazing library of content, and the opportunity to bring something meaningful to people around the world that is not always readily accessible. It has a holistic approach to health and wellness. It combined something that is a personal passion of mine with things that I've enjoyed building throughout my career. In life, rarely do you have that mixture of work and pleasure in one experience, and this really combined those two.
ATN: What is Centr's mission?
Sugerman: When I came into the process of learning more about the businesses, and Chris's belief system on health and wellness and a holistic platform, it wasn't about looking like Thor, it wasn't about a physical appearance objective, it was really about how to live a happier, more holistic life. And whether you're fit, you eat well, you're in a good mental state, all those things feed your perspective on life. I don't think could be any more important than it is today. Coming out of the pandemic, the demands on mental health have been significant. People figuring out the new normal, all these things are happening in real time. We can play a leadership role in bringing a program for life to the masses and help people find a way to live a fuller, happier life. There is a lot of emphasis on longevity and "health hacks." For me, the opportunity to work with the success the team has already had, but also Chris, is a very unique combination. Chris's passion for the business and making a big impact is certainly very prevalent and clear.
ATN: What are the differentiating qualities of Centr compared to other fitness apps/platforms?
Sugerman: Broadly speaking, our mission to create and deliver a holistic health and wellness ecosystem is the start of that. We are not looking at it through the lens of "mental health—and oh, by the way, here's some fitness content." We really want to have a holistic, integrated approach to how we can help people on their journey. A lot of this was Chris's experience firsthand, and the people he worked with to prepare for different roles. He realized that there's something much bigger here that everyone can benefit from. It was taking that team of award-winning nutritionists, and fitness experts, and bring their hacks to the populace. I think that's a big one. I think Chris represents a lot of the ideals of that, so that personality, and that approach, exist in the product, and will continue to exist in the product. I think that's really important as well, as a differentiator. We place a lot of value on the impact of nutrition and diet into lifestyle. Exercise is only going to get you so far without focus on the other areas. We make sure that there is a weighted perspective on how to help people at different stages. I'd say the combination of Centr and Inspire give us a perspective on how to bring not just content and services but accessories and products in whatever way fits their lifestyle: at home, on the go, at a gym, at work. Being able to make sure that we have the things they need at the right time. Inspire is already so successful in the fitness space, so being able to build on that opens up a lot of opportunity.
ATN: Tell us a little more about the new equipment launch, and how it ties into what is going on in the larger fitness landscape.
Sugerman: The pandemic created a lot of challenges, but when there are challenges, there are obviously opportunities. What we're seeing is that the pandemic has pulled forward a lot of demand. So, the market's now sorting itself out with supply and demand. That's creating a lot of challenges for both traditional and connected fitness companies, as we have seen in the news. That being said, the medium-to-longer-term prospects in the market are huge. It's a gigantic space, and will continue to grow and thrive. What we're seeing is that there are different bets are made over time: the home fitness space was it during the pandemic. What people are realizing now, is that it's more of a hybrid model. When we think about products, content, and accessories, we're thinking about the hybrid model in mind, so that we are providing solutions that can be leveraged as far and wide as possible. The Fitness Essentials kit is a way to provide people with the starter kit for all the pieces that someone needs to pursue a healthier, fit life from the comfort of their home, or take them with them. The product itself was designed with an eye towards beginners, even though it can be used by all levels, so that we provided an easier on ramp for people getting into fitness for the first time. We are providing content alongside that, so we have hundreds of specially curated workouts made to go alongside every one of the products. That content is really what's going to help someone from beginning to understand something to having comfort, and ideally having fun along the way. We are bundling the equipment with three included months of access to the Centr content library as a part of those packages. It's about engagement and repeat usage, and we think that Chris, by default, makes things fun. He tries not to take things too seriously, and we try to bring that voice through the experience.