Fitness App of the Week: Centr Brings the Training Regime Chris Hemsworth Developed to a Digital Platform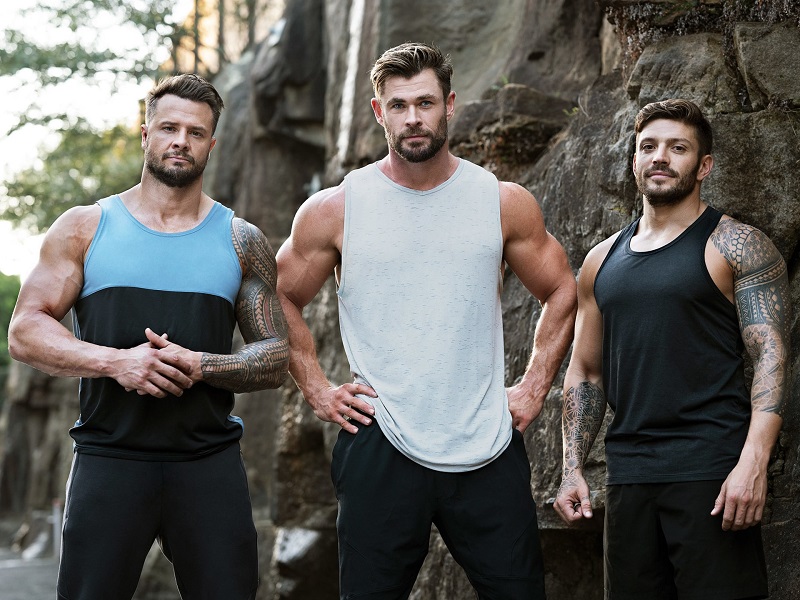 Chris Hemsworth's Centr provides its community a user-friendly digital platform for reaching their health goals. Centr's revamped program, Centr Power, is based on Hemsworth's training for Marvel's Thor blockbusters.
While many fitness apps proclaim ease of use, Centr's digital platform truly takes the guesswork out of health and wellness. With a daily planner that provides a workout, meals, and a guided meditation, Centr by Chris Hemsworth makes it easy for users to reach their fitness training goals.
Centr is a one-stop-shop for health and wellness with a dedicated following. The platform's community is strong, with a Facebook group where members post pictures of their progress and accomplishments. Centr's instructors provide challenging and diverse workouts based on their backgrounds and areas of expertise. Users have the option to choose coached (video) or self-guided workouts. The app has rep- and weight-tracking functionality, as well as stretching and relaxation exercises to promote holistic health. Its comprehensive recipe bank is easily searchable based on dietary preferences and restrictions. Centr's recipes are healthy but also recognize the need for filling food and the occasional indulgence. Unlike many other workout platforms, Centr focuses on nutrition, which speaks to the significance of food in the training regime that Hemsworth follows.
Centr Power, the platform's revamped muscle-building offering, was inspired by Hemsworth's workout and nutrition program to get into shape for the Thor blockbusters. Hemsworth stated, "Centr Power shares the formula we have used to get me in my best shape for over 20 movies, including the Thor franchise. It is built around the key principles of muscle-building and will have you working to your max no matter how long you've been lifting – now super-sized for even bigger results."
Compared to the original Centr Power, the revamped program is three weeks longer and includes tougher lifts, equipment alternatives, and low-impact modifications. Members can select beginner, intermediate, or hard for the program, based on their lifting experience. Centr is also offering at-home Centr Power, for members who have continued to primarily work out at home. Hemsworth commented, "The past few years have seen a lot of people mix up their exercise routines and our members were very keen for a version of Centr Power they could do in or out of the gym. You asked, we listened. Centr is the ultimate destination for muscle-building… now adapted with an at-home option, also." Workout levels are divided into four three-week phases, with an additional deload week to prevent plateauing.
Centr's focus on holistic wellness is evident in the app. Outside of Centr Power, users can supplement their daily schedule with a variety of other workout programs, like Centr Align, a combination of yoga and pilates, Centr Fusion, strength, yoga, and boxing, and Centr Masterclasses on functional training. Various meditations are available, even a kids series narrated by Hemsworth and Taika Waititi. For those looking for an all-in-one digital fitness platform, Centr is comprehensive and engaging. The app's mission is to make health and fitness accessible to all, in a personalized experience tailored to specific goals.