Product of the Week: Litesport Will Add Some Fun to Your Workout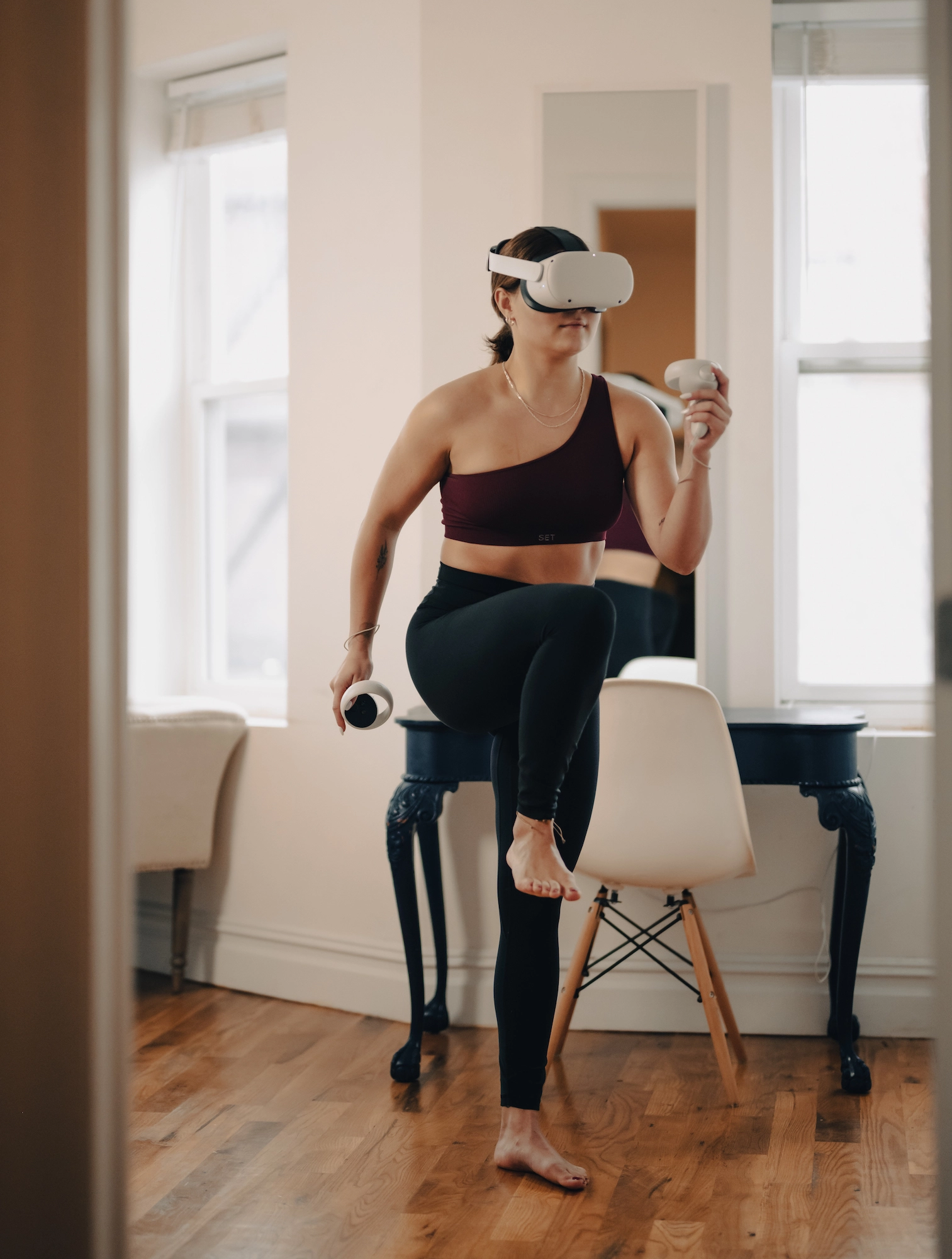 credit: Litesport
Litesport is a VR/AR workout that is perfect for those looking for an engaging way to begin working out or to supplement their fitness routine
Litesport, formerly known as Liteboxer, is one of the leading trainer-led virtual reality (VR) fitness brands. Although the fitness app launched a little over a year ago, it has had almost one million installs to date. The brand started out as mainly a rhythm-based, gamified boxing workout, and has since expanded to include strength exercises that can be done with real dumbbells.
Athletech News decided to see what all the excitement was about and try Litesport.
Within one minute of putting on your Meta Quest 1 or 2, you're transported from your living room to a boxing gym. Once you select your Litesport workout, your virtual trainer appears directly in front of you via passthrough augmented reality (AR), and the workout begins.
Workouts are generally around 20 minutes long, and can be in the form of strength, drills or boxing, among others. For the strength workouts, one can use either virtual or real dumbbells. The workouts are more endurance-based, focusing on reps and sets as opposed to speed. Throughout the workout, an icon of the body tracks which muscle groups were used. Long-term strength goals include workout programs, like Litesport's Strength Series, Hypertrophy and Muscular Endurance Programs. More generally, workouts can be stacked together using the product's "playlist" option, which creates a more consistent flow.
Pros
Litesport is perfect for those who might be intimidated to go to the gym, or need an at-home but gamified introduction to strength-based training. Its immersive nature truly feels like a personal training session. The instructors were engaging and accessible, and provided thorough instructions throughout each Litesport workout. The shorter lengths of the workouts, not generally more than 20 minutes, were challenging but flew by.
For the strength workouts, the hand-tracking capabilities were incredibly accurate. Their focus on more endurance-based workouts promoted good form and general safety, which is incredibly important for beginners.
For the gamified drills, with ropes and virtual obstacles, I hadn't had that much fun working out in a long time, particularly at home. Shaking up one's routine with such a fun fitness option could improve one's accountability more generally.
Although Litesport is no longer merely boxing-focused, the boxing continues to be a highlight of the app. Punch tracks make the workout time fly by, particularly with such engaging music. The app tracks streaks and good hits, among other measurements, creating accuracy and force incentives.
Cons
For those who dislike subscription services, Litesport comes with a monthly price of $18.99 per month for all workouts and features, with a 7-day free trial. However, there's also a free membership that provides limited access to content.
The headset can also get a little sweaty and foggy while working out, especially if one really puts in effort. However, the workouts are mainly around 20 minutes long to account for that potential issue.
Overall
Litesport is likely best suited for those who feel intimidated by a gym, dislike traveling to a gym or need an immersive experience to stay motivated. Gamers who want to step into a different style of gaming while building strength might also love the product. Overall, it was one of the more fun and engaging workouts I had experienced at home in a long time, and I believe it could be a great fit for many types of athletes and gamers.