With LFX, Life Fitness Is All-In on Functional Training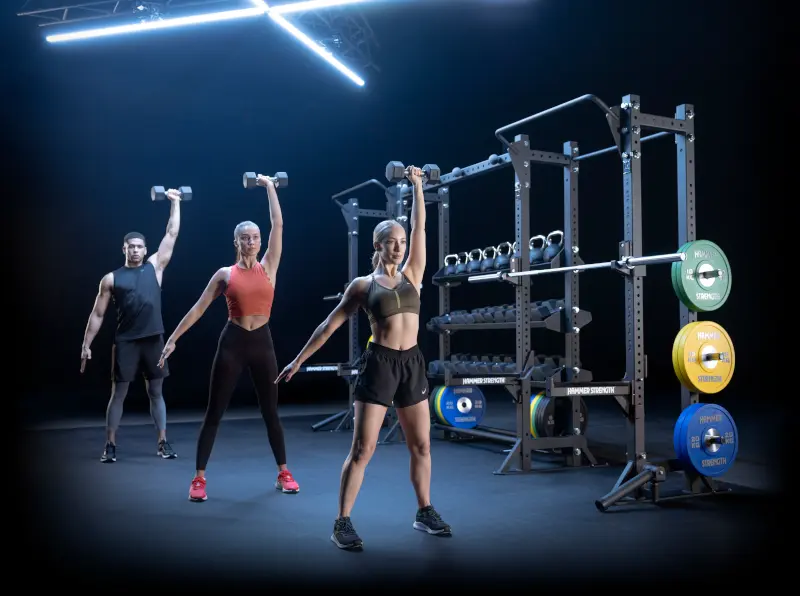 credit: Life Fitness
LFX offers gyms the best of both worlds: expertly equipped functional training spaces along with guidance on how to create programming
The functional training era is officially here, with gymgoers increasingly drawn to workouts that incorporate some combination of barbell training, bodyweight exercises and other full-body movements.
The rising popularity of modalities like Olympic weightlifting, kettlebells and calisthenics has forced gyms and other facilities to rethink how they design the fitness floor – space and variety are now paramount.
For equipment manufacturers, the game is changing, too.
Life Fitness recently created LFX, a comprehensive functional training experience that combines equipment with programming, education and digital experiences to give facilities an all-in-one solution. With LFX, Life Fitness is essentially offering gyms the best of both worlds: expertly equipped functional training spaces along with guidance on how to design workouts and run group training classes.
"LFX was born as a way to help facilities create these spaces, and then actually program the spaces to bring them to life for their members," says Leigh Wierichs, Global Training and Education Manager at Life Fitness.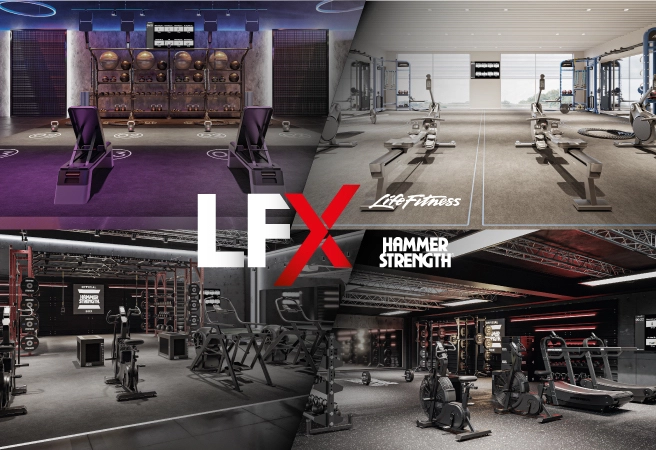 With LFX, facilities can choose from seven pre-designed equipment packages, all of which contain some combination of Life Fitness and Hammer Strength functional training equipment.
One of the most popular LFX packages is Motivate, which includes Life Fitness' Synergy180 wall-based storage system, power pivots, rope pulls, four Heat Rowers, and accessories including stability balls, medicine balls, slam bags, kettlebells and dumbbells.
Another popular option is Compete, which offers four barbell training stations, Olympic-style bumper plates, dumbbells and kettlebells, along with Hammer Strength HD Air Bikes and treadmills, all complemented with ample storage space around the perimeter of the buildout.
The design team at Life Fitness helps facilities choose the LFX package that best fits their needs based on space and the workout preferences of their members. Part of the reason Life Fitness created LFX was to help fitness operators make sense of how to choose from the overwhelming amount of functional training equipment options available on the market today.
"Our customers were coming to us saying, 'You have this incredible portfolio of equipment, but we're having trouble visualizing or understanding what this could look like in our space,'" she explains. "Our customers wanted to optimize the functional training experience for their exercisers, and we wanted to empower them with easy-to-implement solutions."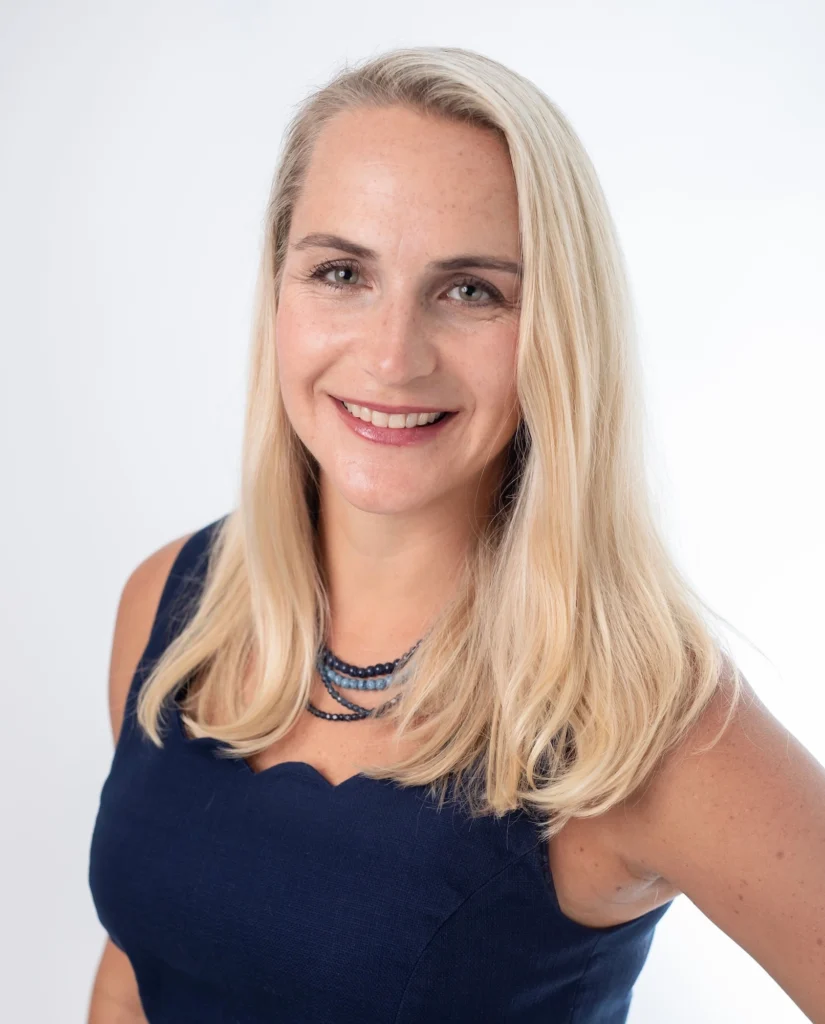 LFX goes beyond just equipment, though. The team at Life Fitness has developed 36 workouts that gyms can use in conjunction with LFX buildouts. Life Fitness also offers "Education Days" to teach gym instructors how to conduct group or personal training sessions using LFX equipment.
"We offer three (Education Day) courses that support everything from one-on-one to group training," Wierichs says. "The goal with LFX is to provide something that's very customizable, so that no matter where your team is on their instructor journey, they'll be able to deliver a great experience for your members."
Among several digital solutions Life Fitness has incorporated into its new functional training spaces, the equipment maker has a partnership with Myzone to make the MZ-Instruct platform available as part of LFX. With MZ-Instruct, members taking group training classes on LFX equipment can see the workout movements being performed by their instructor in class displayed on a TV screen. That gives class participants constant visual guidance on how to correctly perform various functional training movements, which is helpful since even the best instructors can't coach everyone at all times.
LFX users can also see their heart rate data displayed on-screen thanks to Myzone's signature tracking tech.
Importantly, Life Fitness designed LFX group training classes using what it calls a "team circuit" approach. Instead of every member in a class performing the same exercise or each person doing their own thing, participants are grouped into small teams of around four people who all perform the same movements and motivate each other during the session.
"We see the team circuit as the best of both worlds," Wierichs says. "You get that benefit of those old-school group training classes where everyone was down doing push-ups together, suffering together and building team spirit, but you also get the variety of circuit training."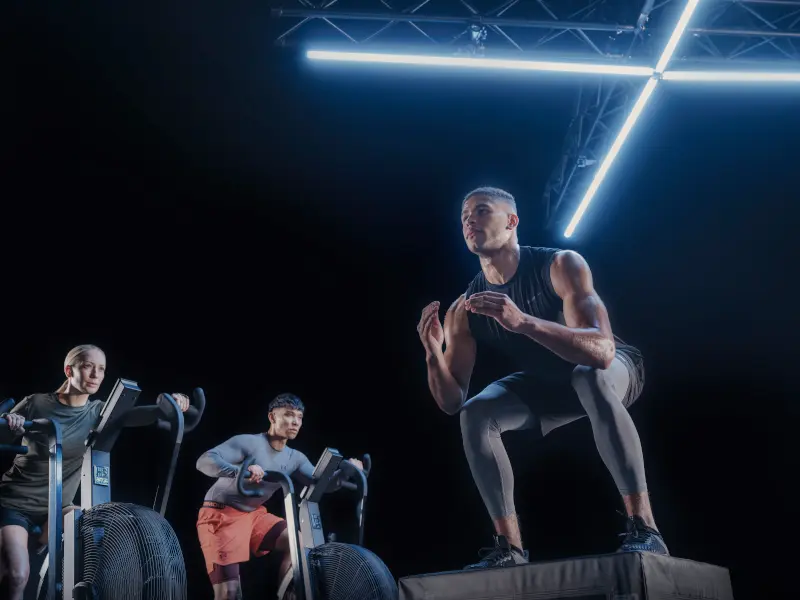 From equipment to group training programming, each LFX solution is designed to help gyms better engage their members. Post-pandemic, people are returning to gyms for two main reasons: to work out with a variety of functional training equipment they can't get at home and for the community aspect.
"We believe LFX is a ready-made, easy-to-implement solution that can essentially tick all the boxes of what exercisers want and ultimately, what's driving them to come back to facilities," Wierichs says. "It's giving them something they can't get anywhere else."
So far, it seems to be working. In gyms utilizing LFX equipment and programming, Wierichs is noticing a trend where people who wouldn't ordinarily engage in modalities like Olympic weightlifting are trying them out because the equipment is readily available and is presented in a fun, engaging way through group training.
"The instructor support and the team energy in the group training environment gives people the confidence to try something they wouldn't have tried before," Wierichs says.
To learn more about how you can take your functional training space vision from inspiration to installation, visit the Life Fitness website.