Whoop Launches AI Health & Fitness Coach Using ChatGPT Tech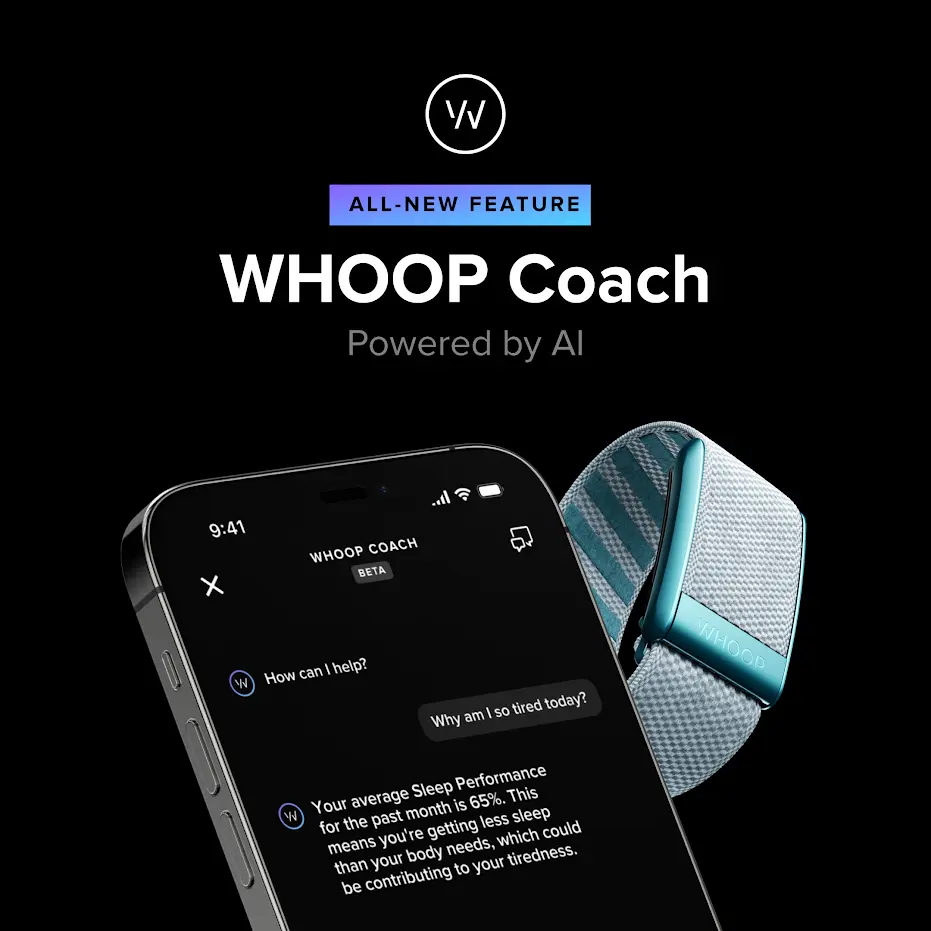 credit: Whoop
Powered by Open AI, Whoop Coach provides custom training plans, routines and recipes. It also answers health and fitness questions
Whoop has launched Whoop Coach, an advanced generative AI feature that will fundamentally shift how individuals receive personalized health and fitness guidance. In a partnership with Open AI, the lab behind ChatGPT, Whoop Coach leverages GPT-4 technology to deliver highly personalized coaching on demand.
Will Ahmed, founder and CEO of Whoop, says the company has broken new ground for the wearables space. 
"There's been a lot of hype about the promise of AI. Whoop Coach actually delivers on it," Ahmed said. "With the launch of Whoop Coach, we're now offering on-demand, personalized health and fitness coaching. This is the first of its kind and it will transform our members' relationship with their data."
The AI tool uses Whoop proprietary algorithms, a specially-designed machine learning model, the latest advancements in performance science and research, and a user's unique biometric data to create a holistic understanding of their Whoop Recovery, Strain, Sleep, Health and Stress data. It can respond to member questions about a wide variety of health and wellness questions in over 50 different languages. 
The more a member shares on the Whoop platform, the more effective and precise Whoop Coach becomes. Members who meticulously track over 140 custom behaviors in their Whoop Journal, including diet and medication, gain access to highly personalized insights regarding how these behaviors impact their physiological metrics.
Members can ask Whoop Coach to provide custom-designed training plans, routines, recipes and recommendations that align with their goals. It can also answer more general questions, like "Why am I so tired today?" or "Am I about to get sick?"
"Integrating AI into the health and personal performance space can enable even more value from wearable technology," said Brad Lightcap, chief operating officer of OpenAI and a Whoop member. "Whoop Coach is an exciting application of GPT-4, and we're eager to learn from Whoop members on how our models are helping to unlock human performance."
Whoop Coach is now available in the Whoop app. Members who wish to opt out of the feature can do so by accessing the "settings" section within their Whoop app.