Trainer Talks: Matt Wright on the Power of Community-Centric Fitness
credit: Matt Wright
Matt Wright advocates for not leaving anyone behind at the gym. This approach not only fosters inclusion, it leads to more revenue
In the dynamic world of fitness and health, Matt Wright, chief growth officer at Fort Athletic Club in Oceanport, New Jersey, stands out. He lives by Zig Ziglar's quote, "You can have everything in life you want if you just help enough other people get what they want," and relies on his background in kinesiology and sport and exercise psychology to help transform lives.
At the heart of Wright's philosophy is the concept of community-centric fitness. He believes leadership extends beyond the gym floor. Wright embodies the ethos of continuous learning and adaptation, and his efforts in building supportive networks, both in personal and professional spheres, highlight the importance of collaboration and shared growth in achieving success.
Athletech News spoke to Wright to get his visionary take on how gyms can generate revenue with personal training while treating staff exceptionally well.
This conversation has been lightly edited for clarity and length.
Athltetech News: You've held several roles in the fitness industry. How has this prepared you for what you're doing now, as the chief growth officer at Fort Athletic Club?
Matt Wright: What has helped me reach this point is my experience in various aspects of the fitness industry. Initially unsure about my career path, I remember being asked about my interests to help guide my decision, ultimately leading me to discover kinesiology. This was a pivotal moment, as it influenced my later decision to pursue a master's in Sport and Exercise Psychology, with an emphasis on leadership and management.
I believe that the physical aspect is just a small part of our role in the health and fitness space, especially as a personal trainer and entrepreneur. Learning from others in the industry was crucial for my growth. I observed my bosses, emulated their successful strategies, and learned from their interactions with clients. This observational learning was vital in my transition from a personal trainer to a site director, fitness manager and ultimately an adjunct professor.
I've always valued trust, communication and understanding – principles that I apply both in my personal life and in my professional interactions. My leadership style has been influenced by concepts learned during my master's program, particularly the emphasis on collaborative and adaptive leadership.
ATN: Your fitness facility's personal training department generated $1 million within the first 2 years of being open, on the heels of the COVID lockdowns. How did you do this?
MW: We opened our club in October 2021 and achieved nearly $770,000 in personal training revenue in our first full year. This was an unprecedented achievement in my experience, surpassing the annual revenue of other clubs where I've worked for several years. Now, we're on track to hit around $1.1 million in our second year.
A key to this success was our innovative approach to recruiting trainers. We immediately placed four trainers on a base salary, benefits, and a 35-hour workweek. This strategy was implemented during our pre-opening phase when we had just a few hundred members. We swiftly filled their schedules with assessments and floor work, and even had them help at the front desk making smoothies, emphasizing the importance of cross-training (working across different departments).
I liken our approach to Apple's customer service model, where staff are versatile and knowledgeable about all products, not just specialized in one. This has been vital in elevating our trainers, which has always been my focus. We started without a tier system, introducing it only after reaching our two-year mark, along with a continuing education reimbursement plan. We also plan to introduce a retention bonus to encourage long-term commitment, which is a significant investment for a new company.
Our training department is a key differentiator for our club. I strongly believe in the self-determination theory, which emphasizes autonomy, relatedness and competence. This approach, coupled with our willingness to take calculated risks, has set us on a path to potentially achieve $2 million in revenue by our fourth or fifth year.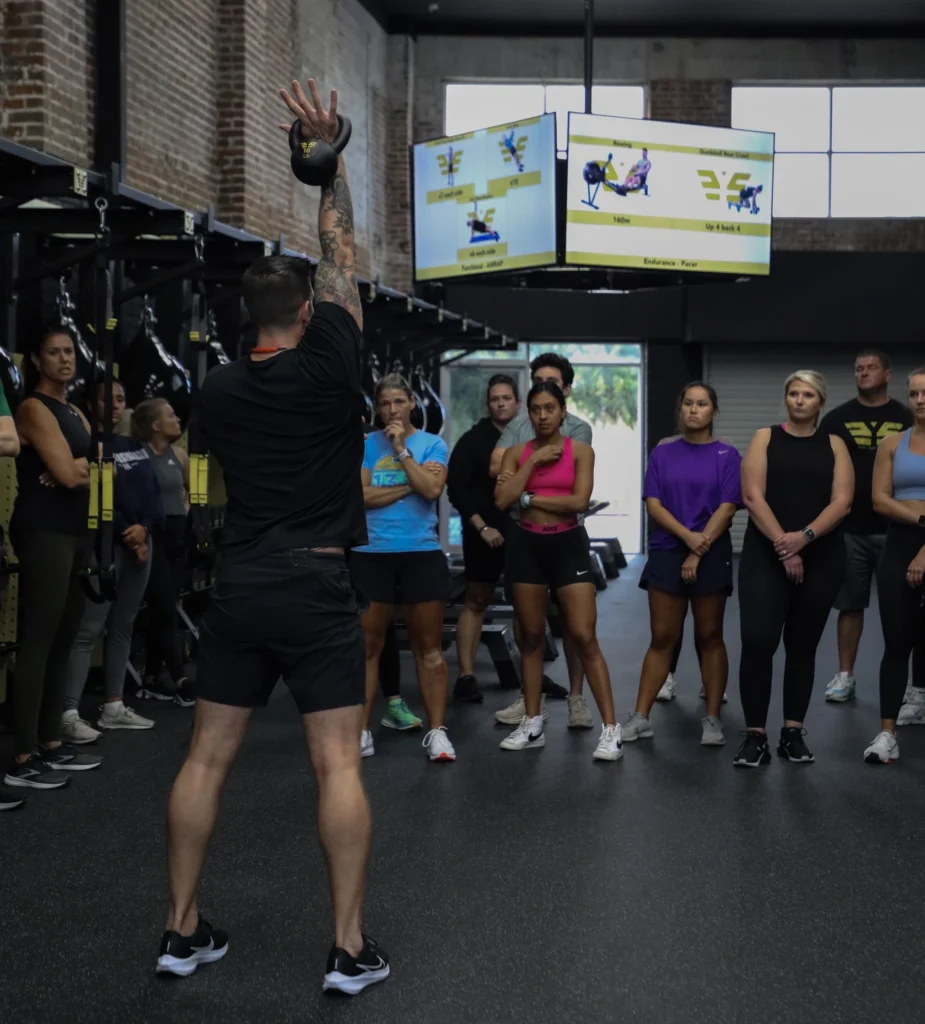 ATN: You've created several unique boutique experiences within the facility. Why did you do this, and how it might reflect larger needs (or opportunities) in the industry?
MW: I began at the Fort Athletic Club initially as a consultant. That's where I met our CEO Scott Marchakitus, and we co-founded Earn Your Stripes, a separate entity that we aim to franchise. We focused on creating a unique fitness experience, inspired by the success of brands like Orangetheory and F45. Our vision was to create spaces that were both inclusive and exclusive, transforming each area to offer a distinct atmosphere.
We offer creative fitness options, akin to visiting different stores in a high-end shopping mall. Each space within our club offers a unique experience, whether it's our hot yoga studio, our cinematic cycling program, our less=intimidating hybrid studio for various fitness levels or our adaptive circuit space.
Our strategy includes storytelling, which I strongly believe in. Stories resonate more deeply than facts or figures. They create connections and memories. This narrative approach is evident in every aspect of our club, from the design choices to the reasons behind each program. It's about creating an immersive experience that goes beyond just exercise, connecting with clients on a more personal level.
ATN: Share more about Earn Your Stripes. How did you develop the concept, and what are your future plans?
MW: Earn Your Stripes is a military-inspired studio workout that resonates with a sense of patriotism and community. We believe that rewarding and acknowledging achievements significantly boosts participant engagement and satisfaction.
The unique aspect of Earn Your Stripes lies in its feedback and reward system. We understand that fitness goals take time to achieve, so we focus on celebrating immediate accomplishments, like completing a set number of workouts within the first month. This approach boosts confidence and encourages continued participation.
Our program is designed to be both transactional and transformational, rewarding physical performance while also attending to the mental well-being of our members. Participants can earn stripes through monthly challenges, with each level representing a progression in their fitness journey. This gamification element is crucial, especially for a generation accustomed to screen interaction. It transforms exercise from a routine task into an engaging, rewarding experience.
We're also developing specialized programs for kids and older adults. Our goal is to create a versatile studio that operates efficiently throughout the day, offering accessible workouts for members at any time. It's about creating a community where every member feels valued and motivated to pursue their fitness goals.
ATN: Your business philosophy is about building community and having a tight fitness family that supports each other. How does this approach also generate revenue?
MW: One key philosophy we embrace is the concept of not leaving your family behind, mirroring our commitment to becoming a staple in the community. This ethos is encapsulated in our motto "the Fort Fam," symbolizing a reliable support system for our members in times of need. This approach has been key, especially in the wake of the pandemic, which brought to light the importance of connection and mental health. We aim to impact not only our 2,300-plus members but also their extended networks, including families, workplaces, and friends.
I've been shaped by my own family's emphasis on learning and growth. My wife Megan has been a pillar of support and inspiration. Her selflessness and resilience have been a constant source of motivation. Our relationship has been instrumental in balancing my entrepreneurial journey.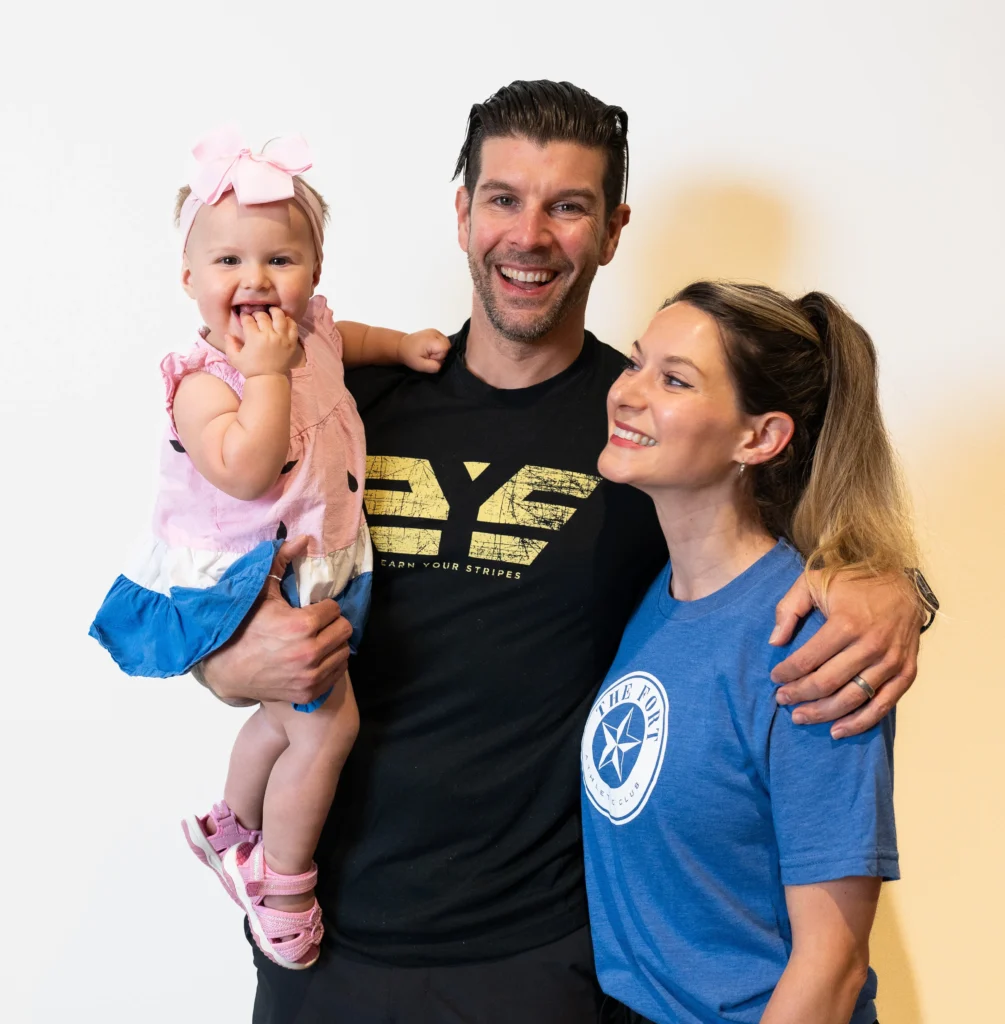 ATN: What trends are you seeing in the industry that personal trainers need to get on board with?
MW: A major trend I see in the fitness industry is the crucial understanding of time management. I advocate for fitness professionals and entrepreneurs to plan their days meticulously, just as they would budget their finances. This focus can turn unexpected free time, like a client cancellation, into opportunities for personal development or networking.
Another key trend is the growing emphasis on recovery and stretching, which has gained traction with modalities like assisted stretching. It's essential to obtain the right credentials before offering such services. Recovery is crucial and starts immediately after a session.
Online programming is popular, but it's vital to tailor programs to individual clients, adhering to the ethical codes of our certifications.