Chris Rondeau Out as Planet Fitness CEO in Stunning Move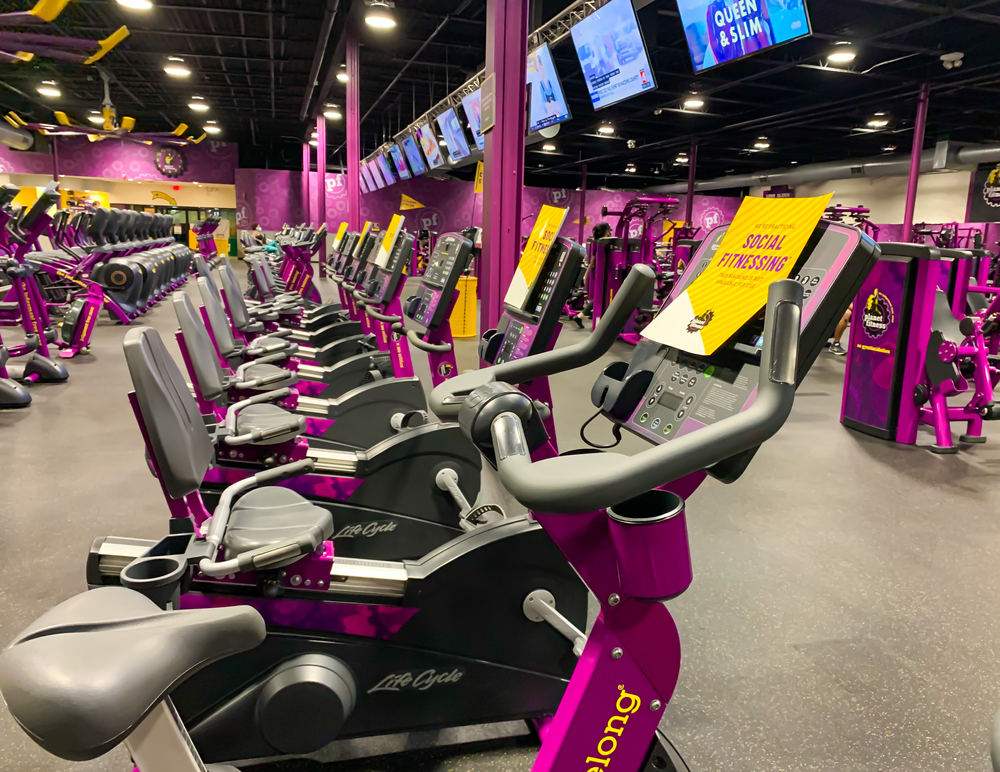 credit: gg5795/shutterstock.com
Shares of Planet Fitness were down over 12% on Friday afternoon as Wall Street responded to the shocking announcement
Chris Rondeau has departed from his role as CEO of Planet Fitness, with the low-cost gym chain appointing Craig R. Benson as interim CEO, effective immediately. The fitness operator assures the management change isn't the result of any "material or unexpected financial events," but the news has reportedly stunned Planet Fitness employees.
The CEO shake-up has caused shares of Planet Fitness to fall over 12% as of Friday afternoon.
Rondeau will continue to serve in an advisory role to Planet Fitness and as a board of directors member and will be nominated for re-election at the fitness operator's 2024 annual meeting.
The Planet Fitness board is undertaking a comprehensive search process to determine a permanent CEO, considering internal and external candidates.
Stephen Spinelli, Jr., chairman of the board, said in a statement that as Planet Fitness enters the next chapter of its journey, the board felt it was the right time to transition leadership.
"In today's evolving environment, Planet Fitness is continuing to enhance our competitive advantage, capitalize on our size and scale, and drive further shareholder value," Spinelli said.
Benson, the newly appointed interim CEO, has served on the board for six years and is a Planet Fitness franchise owner.
"Planet Fitness has a solid foundation in place, with further runway for growth by strengthening our branded messaging, ensuring we continue to allocate capital with discipline and focus on the highest return opportunities, including both domestically and internationally, and supporting our franchisees who are key partners in our efforts to drive shareholder value," Benson said. "I am ready to hit the ground running and look forward to working alongside the management team and employees to ensure a seamless transition for all of our stakeholders."
Planet Fitness recently announced its Q2 results, demonstrating a total revenue increase of 27.6% to $286.5 million and a total membership of over 18.4 million, but reduced its 2023 outlook in response to increased new store construction costs and rising interest rates. While Planet Fitness initially forecasted roughly 160 new locations for the year, the fitness company has reduced its outlook to approximately 140.
"My 30-year career at Planet Fitness has been an incredible ride, and it's been an honor to lead this company and serve our employees, franchisees and members, all of whom have played a key role in our tremendous growth and success," Rondeau said of his transition. "I am grateful for and look forward to supporting the management team in an advisory capacity, and have confidence in the long-term potential of Planet Fitness."
The fitness operator recently celebrated the results of its High School Summer Pass initiative, which saw three million teens sign up for the free program that allows access to Planet Fitness clubs.
Earlier this summer, Edward Hymes exited Planet Fitness after just five months as president.
Courtney Rehfeldt
Courtney Rehfeldt has worked in the broadcasting media industry since 2007 and has freelanced since 2012. Her work has been featured in Age of Awareness, Times Beacon Record, The New York Times, and she has an upcoming piece in Slate. She studied yoga & meditation under Beryl Bender Birch at The Hard & The Soft Yoga Institute. She enjoys hiking, being outdoors, and is an avid reader. Courtney has a BA in Media & Communications studies.