Planet Fitness Continues To Win Big With Gen Z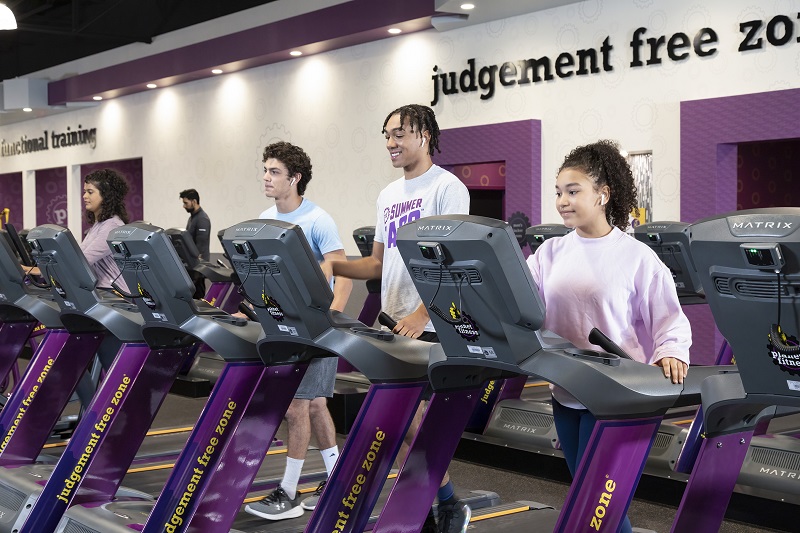 credit: Planet Fitness
Planet Fitness scored over three million sign-ups from high school students this past summer as part of its free pass program
Planet Fitness has wrapped up another successful summer building brand loyalty with the younger generation through its High School Summer Pass initiative, with over three million teens signing up and logging 14.5 million workouts while on summer break. 
The popular High School Summer Pass program runs from May 15 to August 31 and is open to teens ages 14 to 19 to work out for free at Planet Fitness facilities across the U.S. and Canada.
While offering free access to Planet Fitness gyms is generous, it's also allowed the fitness franchise to lure in Gen Z with the hopes of turning them into healthy, lifelong Planet Fitness members. It's a method that appears to be paying off, as the fitness franchisor reported that membership climbed in the second quarter by over 300,000, with Gen Z leading the way in member growth.
Now in its third year, the program garnered over three million sign-ups from high school students this past summer.
"The ongoing success of our High School Summer Pass program reinforces that not only are teens looking for a place to work out, but they are seeing the long-term benefits of starting a fitness routine at a young age," said Chris Rondeau, Planet Fitness CEO. "We're proud that we welcomed more than 3 million teens into the Judgement Free Zone this summer, completing more than 14.5 million workouts, and helped them start and stick with their fitness journeys for years to come."
On a recent earnings call to discuss Q2's 2023 results, Rondeau shared that leading up to the program's third year, Planet Fitness had over 400,000 teens joining from last summer, and 70% were first-time participants.
The complimentary fitness program does more than just keep teenagers occupied in a safe and healthy environment over the summer months — it has resulted in 87% of teens reporting improvement in their mental health and 88% reporting increased energy. Similarly, 75% of teens said they felt happier and in a better mood after working out at Planet Fitness.
Parents have also seen the benefits of the Planet Fitness program, with 81% of caretakers reporting that their teens would have been less productive and wouldn't have been as physically active if it weren't for High School Summer Pass. Additionally, 84% of parents said their teen's fitness habits over the summer have inspired other family members to get physically active.
Teens who signed up for the program were encouraged to enter the Planet Fitness High School Summer Pass Contest, which awards ten teens in the U.S. and Canada with $10,000 individual academic scholarships. The top ten schools on the leaderboard across the U.S. and Canada in each tier will also receive $10,000 to be used for academic or athletic activities or programs. Planet Fitness says winners will be notified this month. 
Courtney Rehfeldt
Courtney Rehfeldt has worked in the broadcasting media industry since 2007 and has freelanced since 2012. Her work has been featured in Age of Awareness, Times Beacon Record, The New York Times, and she has an upcoming piece in Slate. She studied yoga & meditation under Beryl Bender Birch at The Hard & The Soft Yoga Institute. She enjoys hiking, being outdoors, and is an avid reader. Courtney has a BA in Media & Communications studies.