Planet Fitness Expands Higher-Priced Membership Option, Per Report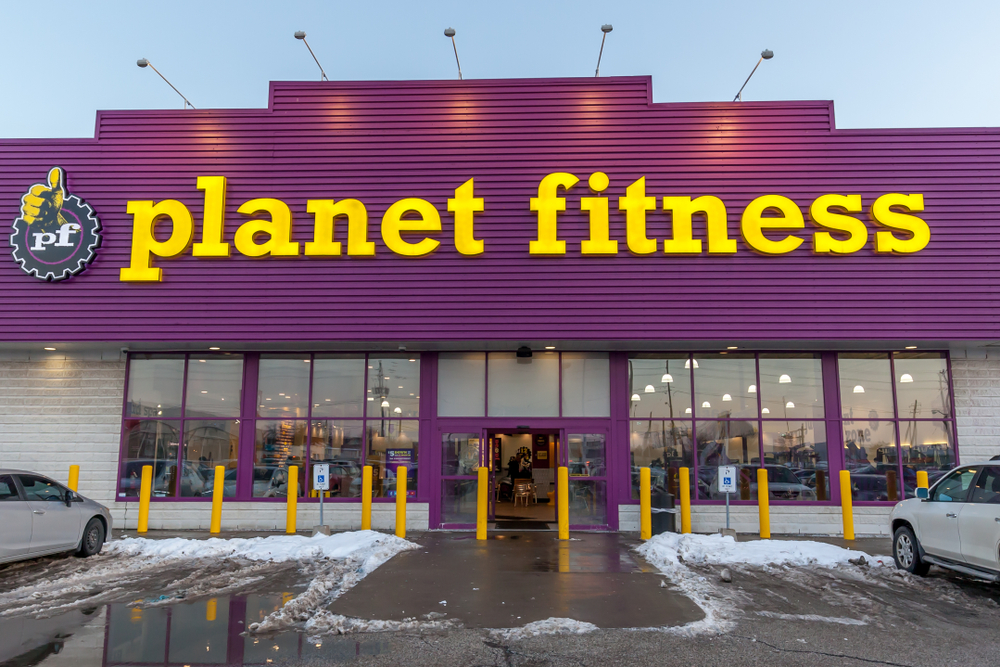 credit: jhvephoto/shutterstock.com
The highly popular fitness franchise now has over 18 million members and is seeing strong growth with Gen Z in particular
Planet Fitness has expanded a pricing pilot to multiple states, according to one Baird analyst. 
This summer, the fitness franchise began testing a "White Card" $15/month membership without a commitment while maintaining a $10/month plan option with a 12-month commitment.
Baird analyst Jonathan Komp's tip led to a bump in shares of PLNT on Tuesday.
Komp had inquired on the recent Planet Fitness earning call if franchisees were on board with keeping the White Card price where it is and prioritizing volume. Planet Fitness CEO Chris Rondeau responded that the fitness franchise is hopeful of driving a higher average ticket with the $15/month plan during off-sale periods, noting that it's still a "great deal" for White Card membership.
"For every $10 membership I have, or member I have, it's another $20 or $30 or $40 membership my competition doesn't have," Rondeau said, adding that 40% of Planet Fitness clients are first-time gym members.
The fitness franchisor that prides itself on being judgment-free reported a total revenue increase of 27.6% to $286.5 million for the second quarter of 2023 and a total membership of over 18.4 million. In Q2, Planet Fitness opened the doors to 26 new stores but reduced its 2023 outlook due to construction costs and increasing interest rates.
Despite inflation, construction costs and interest rate pressures, Rondeau told investors that the fitness franchisor is feeling positive as it sees the demand for Planet Fitness memberships, which grew by over 300,000 in Q2. 
Gen Z, in particular, are avid fans of the low-cost gym operator, and the company is continuing to sow the seeds with younger consumers. Its popular High School Summer Pass program, now in its third year, saw over 400,000 more teens join this year, 70% of whom were new to the program.
Courtney Rehfeldt
Courtney Rehfeldt has worked in the broadcasting media industry since 2007 and has freelanced since 2012. Her work has been featured in Age of Awareness, Times Beacon Record, The New York Times, and she has an upcoming piece in Slate. She studied yoga & meditation under Beryl Bender Birch at The Hard & The Soft Yoga Institute. She enjoys hiking, being outdoors, and is an avid reader. Courtney has a BA in Media & Communications studies.