Peloton Treadmill Recall Announced with CEO's Changed Tone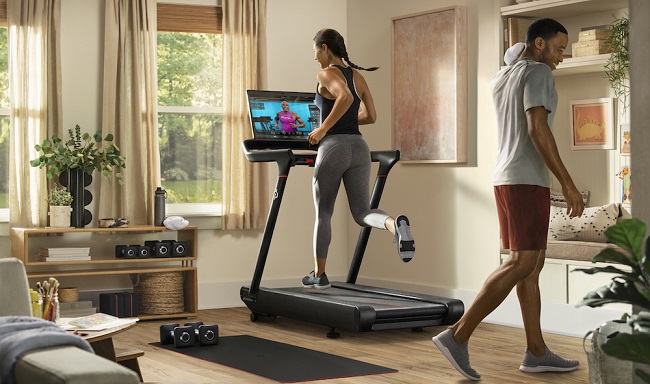 CEO John Foley initially refused to recall the Tread+. After stock prices diminished and the company faced mounting pressure, he gave in.
After vehemently resisting pressure to recall the Tread+ due to its purported role in 39 child injuries and one death, Peloton has abruptly reversed course and announced it is ceasing to sell that treadmill and asking customers who purchased one of the products to return it for a full refund. First sold in November, about 125,000 Tread+ products are in use in the U.S., according to the recall notice.
Peloton also announced the surprise recall of another older treadmill product, the Tread over concerns that the touchscreen can fall off while in use, potentially causing injury. Unveiled in January of 2018, about 1,050 Treads have been sold in the U.S.
Following the announcement of the Peloton treadmill recall, owners can now get a full return for either product through November of 2022 and a partial one after that. Those who do not want to return the Tread can schedule a free inspection and repair to secure the touchscreen. Those who wish to keep the Tread+ are being asked to keep it locked away from children.
The federal Consumer Product Safety Commission touted the voluntary Peloton treadmill recall. "The agreement between CPSC and Peloton is the result of weeks of intense negotiation and effort, culminating in a cooperative agreement that I believe serves the best interests of Peloton and of consumers," said acting chairman Robert S. Adler in a statement.
On April 17, the Commission issued a harsh advisory, urging the parents of small children and even owners of pets to cease using Tread+ after investigating cases in which the device, while in action, apparently pulled children beneath it, pinning them. The agency even released a disturbing home surveillance video of one of the 40 incidents the agency investigated. (In its Peloton treadmill recall advisory, the CPSC updated the number of incident reports to 70.)
As the advisory and calls for investigations into Peloton safety standards caused the company's stock prices to take a hit, CEO John Foley initially remained defiant. "I want to assure you that we have no intention of [announcing a Peloton treadmill recall]," Foley wrote in an email to investors. "The Tread+ is safe when our warnings and safety instructions are followed."
Foley struck a different tone in a statement announcing the Peloton treadmill recall.
"The decision to recall both products was the right thing to do for Peloton's Members and their families," he said. "I want to be clear, Peloton made a mistake in our initial response to the Consumer Product Safety Commission's request that we recall the Tread+. We should have engaged more productively with them from the outset. For that, I apologize."
Perhaps the biggest and most emblematic success story of the COVID-19-era home gym craze, Peloton's stationary bicycles have become status symbols, cult crazes and much-imitated examples of how connected devices can foster a sense of community even among homebound users.
The Tread and later Tread+, which both retailed for about $4,000 plus content subscription fees, were attempts to recreate the success of Peloton's stationary bikes for runners. The dangerous defects have caused a major setback for that ambition and a rare publicity black eye for the otherwise surging company.
Nick Keppler
Nick Keppler is a freelance journalist, writer and editor. He enjoys writing the difficult stories, the ones that make him pore over studies, talk about subjects that make people uncomfortable, and explain concepts that have taken years to develop. Nick has written extensively about psychology, healthcare, and public policy for national publications and for those locally- based in Pittsburgh. In addition to Athletech News, Nick has written for The Washington Post, The Daily Beast, Vice, Slate, Reuters, CityLab, Men's Health, The Gizmodo Media Group, The Financial Times, Mental Floss, The Village Voice and AlterNet. His journalistic heroes include Jon Ronson, Jon Krakauer and Norah Vincent.