New Army Combat Fitness Test Debuts this Month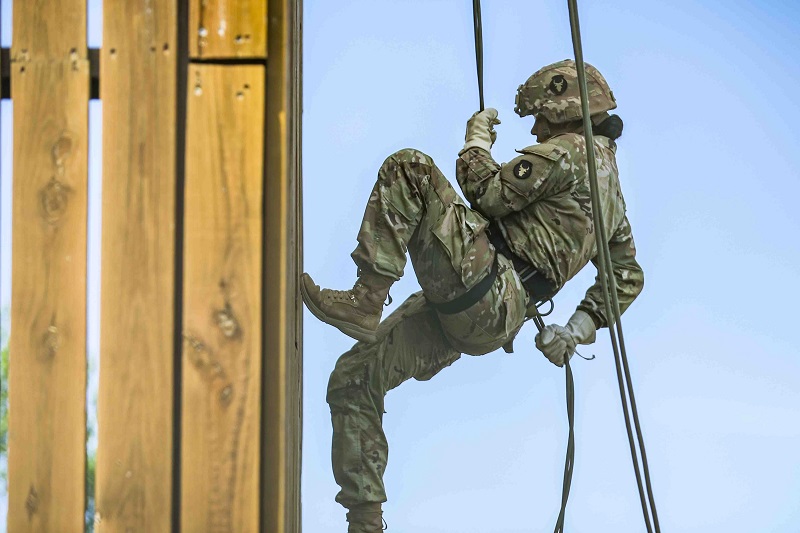 The ACFT will now be scaled to age & gender, with the plank replacing leg tucks and a 2.5 mile walk added as an option for those with limitations
The Army's revised combat fitness test officially launched this month, with Regular Army and Active Guard Reserve soldiers taking the new ACFT for record on October 1.
The updated test has been years in the making, designed to improve soldier and unit readiness, transform the Army's fitness culture, reduce injuries, and enhance mental toughness and stamina.
Gen. James C. McConville, the Army Chief of Staff, says that the new fitness test is better than the previous version.
"This test is going to make our Army much, much more physically fit," McConville said at the 144th General Conference & Exhibition conference in August. "We're going to be the world's greatest health club," he added. "It's not just physical fitness."
The Army says that the latest version of the ACFT is based on data collected from nearly 630,000 tests, independent reviews, and soldier feedback, but that it will monitor scores, pass rates, and injuries. An ACFT governance body was formed to evaluate testing and make recommendations for future changes.
The Army's revised ACFT includes an age and gender performance scoring scale that will evaluate the fitness capabilities of military members. The revised fitness test includes a plank assessment in place of the leg tuck in the core-strength category, as well as a 2.5 mile walk as an alternate aerobic event. The 2.5-mile walk was added as an option for soldiers deemed to have physical limitations by medical professionals.
Based on historical performance rates, the updated scoring standards can more accurately assess physical fitness goals that consider age and gender. The scoring scales remain stringent, the Army says, allowing to promote a culture of physical fitness and readiness.
The Army Combat Fitness test events include three repetition maximum deadlifts, in which the participant deadlifts the maximum weight possible three times, standing power throw, in which the Army member must throw a 10-pound medicine ball backward and overhead for distance, an evaluation to test how many hand release push-ups can be completed in two minutes, sprint-drag-carry in 5 x 50 meter shuttles for time, maintaining a plank for as long as possible, and a two-mile run for time on a flat outdoor course.
Soldiers with an ACFT score of at least 540 will be exempt from having their body fat measured.
Regular Army and Active Guard Reserve Soldiers are to take two record Army Combat Fitness Tests per calendar year, and Reserve Component Soldiers will take a record test once per calendar year. Soldiers that fail to pass the ACFT will be ineligible for promotion.
Courtney Rehfeldt
Courtney Rehfeldt has worked in the broadcasting media industry since 2007 and has freelanced since 2012. Her work has been featured in Age of Awareness, Times Beacon Record, The New York Times, and she has an upcoming piece in Slate. She studied yoga & meditation under Beryl Bender Birch at The Hard & The Soft Yoga Institute. She enjoys hiking, being outdoors, and is an avid reader. Courtney has a BA in Media & Communications studies.