Nautilus Overhauls BowFlex Brand, Teases New Products
credit: Nautilus
BowFlex is targeting younger consumers with colorful new branding and a new message, "Move to What Matters to You"
Nautilus has given a complete makeover to its BowFlex brand, revealing an energized look coupled with a new philosophy based on inclusivity and empowerment. BowFlex indicates that the new brand identity will inform the design and function of upcoming products later in the year.
BowFlex gave a preview of its new image on social media, with a promo clip that demonstrates inclusivity as opposed to shredded abs and a new tagline, "Move to What Matters to You." BowFlex developed its new ethos in partnership with Collins, a business design service.
"A new BowFlex has arrived," Nautilus posted on LinkedIn. "A new identity that embraces the idea that your best self isn't 'out there' in a different shape or size, or in the form of someone else's expectations – it's already inside you."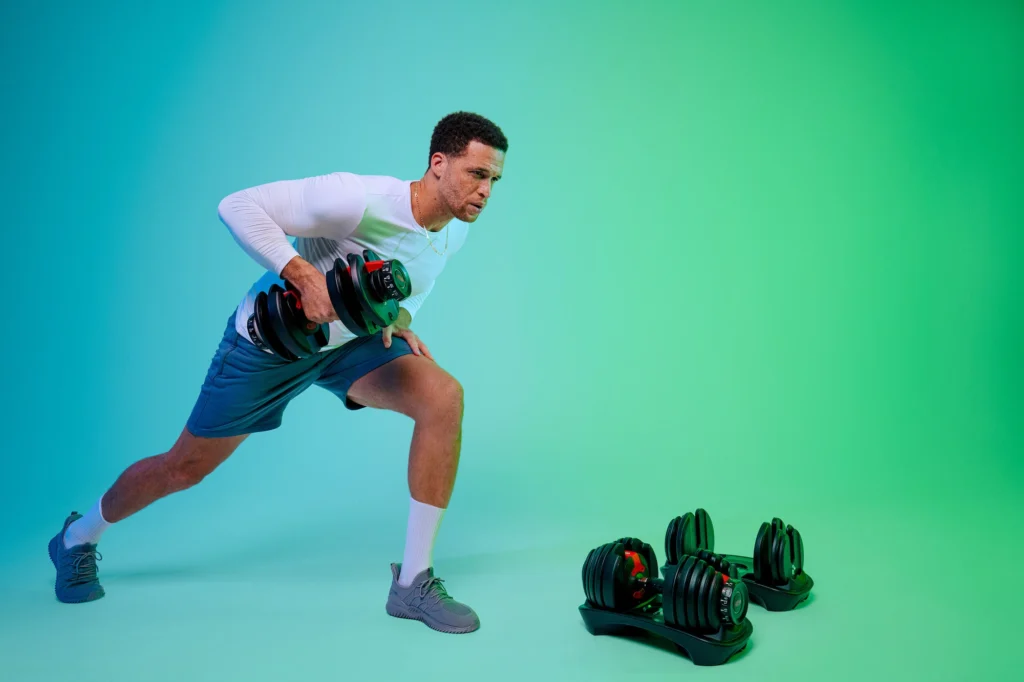 BowFlex says its updated visual system and brand philosophy help convey its new and empowering message to fitness enthusiasts.
With splashes of color and messaging that promotes individual goals, BowFlex's updated approach is appealing to younger consumers, more interested in becoming active and healthy than the fitness goals of yesteryear.
"The fitness industry tends to be a sea of sameness, but with our rebranding we are proud to deliver something different: a brand that embraces the individuality of our customers," said Becky Alseth, chief marketing officer at Nautilus. "Success in fitness doesn't have to be tied to counting calories, getting shredded, or changing the number on the scale. It's about getting moving and showing up for a workout, even a short one, and that's the new BowFlex."
The equipment maker says the capitalization of the 'F' in BowFlex's new logo signals its revamping and modern approach to redefining strength.

Forging a New Identity
Michael Robinson, creative director at Nautilus, told Athletech News that the rebrand was designed to better align BowFlex with the current values of its customers.
"Historically, there's been a perception of the BowFlex brand that associates it with quick results," Robinson said. "We learned our consumers now prioritize movement because of how it makes them feel."
"We saw this as our opportunity for the brand to reflect their attitude that fitness is a lifelong journey not driven purely by aesthetic outcomes," he added. "The new BowFlex brand's expressive color and movement-oriented photography showcases the range of emotions you experience during a workout."
Robinson said the new BowFlex brand identity will be incorporated into "new products launching this holiday season and beyond."
"You can expect intuitive functionality and design that's clean, contemporary and looks great in any living space," he said.
Nautilus CEO Jim Barr has said he recognizes that the way consumers think about fitness has "radically changed" and that Nautilus is intent on delivering products that meet fitness enthusiasts not just where they are today, but throughout their journey. In an interview with Athletech News last year, Barr shared that Nautilus was focused on the internal motivations of fitness consumers.
"From our wildly popular SelectTech strength product line to the unique features of our VeloCore bike and our AI-driven, adaptive fitness platform JRNY, we are redefining what a personalized, connected fitness experience really is –– with a new BowFlex brand identity to match," Barr said of the rebrand.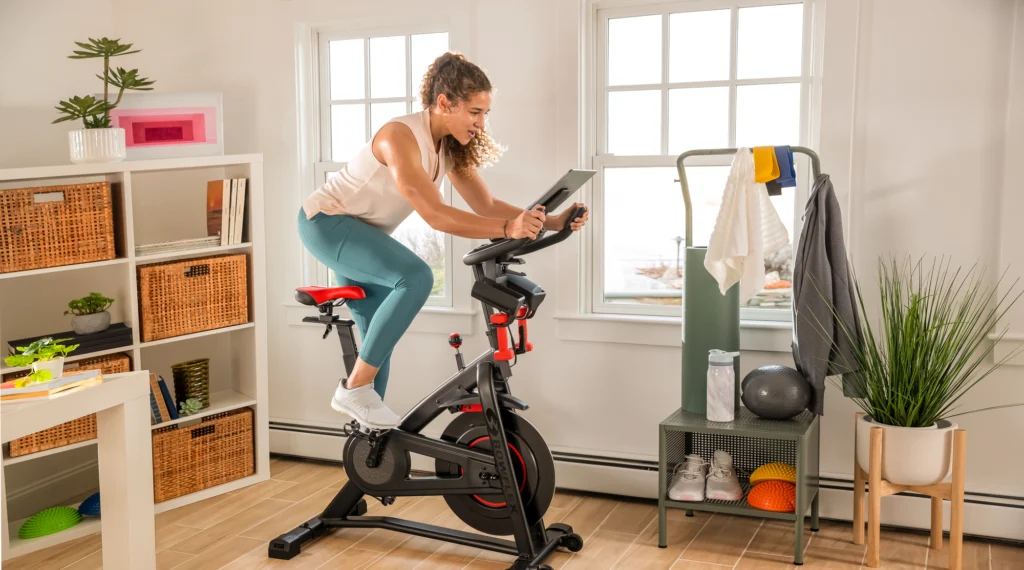 Nautilus Looks To Turn Things Around
Nautilus has faced challenges in a post-pandemic environment, employing a "North Star" strategy in 2021 to correct its course. The fitness maker had discussed a potential sale last fall, with its board of directors hiring Evercore as a financial advisor, and announced layoffs at the beginning of the year, affecting 15% of its staff as a cost-savings measure after missing Wall Street expectations.
More recently, the equipment maker announced it would sell $13 million in non-core assets, including the Nautilus brand trademark, to boost its balance sheet after reporting a drop in net sales. Last month, Nautilus said it would sell over four million shares of its common stock or equivalents to an institutional investor to raise $5 million for general corporate purposes.
The fitness equipment maker will announce its financial results for the fiscal first quarter that ended June 20, 2023, on Aug. 9.
Courtney Rehfeldt
Courtney Rehfeldt has worked in the broadcasting media industry since 2007 and has freelanced since 2012. Her work has been featured in Age of Awareness, Times Beacon Record, The New York Times, and she has an upcoming piece in Slate. She studied yoga & meditation under Beryl Bender Birch at The Hard & The Soft Yoga Institute. She enjoys hiking, being outdoors, and is an avid reader. Courtney has a BA in Media & Communications studies.