Motosumo Attracting Investors With Peloton-Like Biking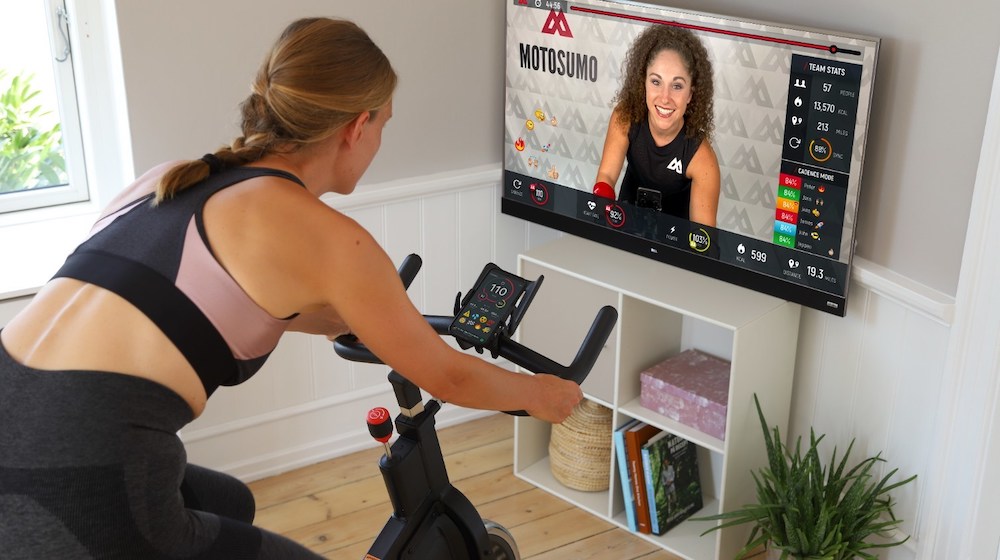 The funds will allow Motosumo to double its roster of instructors across and sell people on the idea of group classes and leaderboard without a smart bike.
A London-based equity firm has bet $6 million on Motosumo that people want to engage in Peloton-like biking without a Peloton, or even one of its similarly high-tech competitors.
Magenta Partners raised that much in series A funding for Motosumo, a Danish tech company that provides many of the interactive features that have popularized "smart bikes" on any stationary bicycle.
With just a smartphone and the sensors within, users can participate in live classes, 3D games, team challenges, leaderboards and personal stat-keeping.
Any smart TV or tablet can stream its classes. Subscriptions cost $12.99 a month.
Available in Europe, North America, Asia and Australia, Motosumo was founded in 2015 and was initially used for group cycling classes in gyms and studios. But predictably, it has pivoted to individual users and sought to be a low-fi way for people to get in on the COVID-19-era trend of internet-connected home cycling, even if one does not have the funds for or interest in the current generation of smart bikes.
It works even if they use a 20-year-old stationary bike recovered from beneath a tarp in the basement.
The new funds will allow Motosumo to double the roster of instructors on its schedule, from four to eight; expand its tech team, and increase its marketing efforts, according to the press release.
Even if some commenters think that interest in Peloton and fitness brands that became red-hot during the pandemic will cool, almost every predictor shows that home fitness and online exercise instruction comprise a market that will expand even upward in the next decade, regardless of the course of the pandemic.
Motosumo certainly has a niche in that market.
Previous funders have included a few names in Danish finance: Promentum Equity Partners and PreSeed Ventures, the latter an incubator for Danish tech companies.
The boost from Magenta, which had lead investments in LA Fitness, The Gym Group, Pure Gym, and Viva Gym, shows global interest in the company.
Nick Keppler
Nick Keppler is a freelance journalist, writer and editor. He enjoys writing the difficult stories, the ones that make him pore over studies, talk about subjects that make people uncomfortable, and explain concepts that have taken years to develop. Nick has written extensively about psychology, healthcare, and public policy for national publications and for those locally- based in Pittsburgh. In addition to Athletech News, Nick has written for The Washington Post, The Daily Beast, Vice, Slate, Reuters, CityLab, Men's Health, The Gizmodo Media Group, The Financial Times, Mental Floss, The Village Voice and AlterNet. His journalistic heroes include Jon Ronson, Jon Krakauer and Norah Vincent.