CEO Corner: Kristie Alicea Finds Her Calling in Fitness with ABC Fit Collective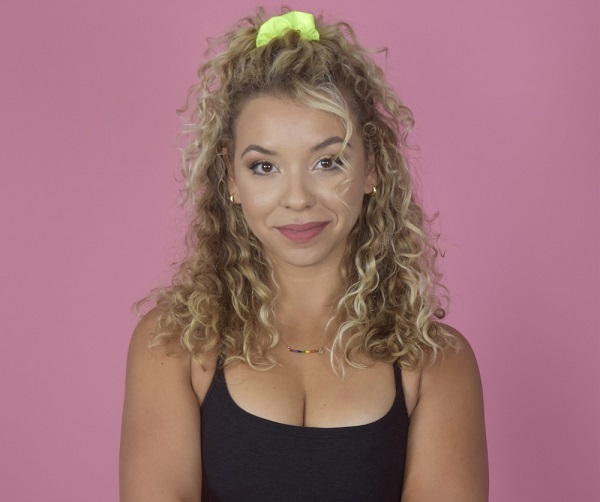 Candace Cordelia Smith
Candace Cordelia is a Pennsylvania-based journalist and on-camera broadcaster/host, with…
The path to finding one's destiny can be a long and winding road. ABC Fit Collective co-founder and CPT Kristie Alicea always had an inclination towards the spotlight which led her to an enviable career in fitness.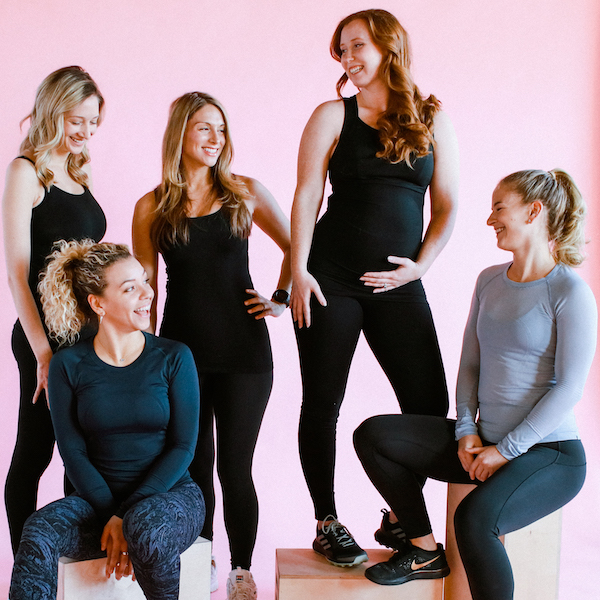 Health and fitness became major topics of discussion within the past several years. As more people decide between adding a Peloton or Echelon product in their homes and experimenting with non-dairy beverages, there's no question that a considerable number of individuals have elected to take their health into their own hands or seek the guidance of fitness leaders and gurus.
One such master is ABC Fit Collective co-founder and CPT Kristie Alicea. The New York City native proudly claims her hometown and life as a fitness instructor and entrepreneur. But getting to this current chapter in her life wasn't straightforward. Her love of dance was the "gateway," as she tells Athletech News, to the fitness industry. More than a decade later, Alicea has helped to provide a haven for expectant and pregnant women, as well as new moms with ABC Fit Collective, and a needed component within maternity fitness.
For Athletech News's CEO/Founders Corner, Alicea sheds light on her incredible professional journey, the job she once dreamed of having (it wasn't fitness-related!), her vision for the future, and more.
Athletech News (ATN): Tell us about your background
Kristie Alicea: I'm Kristie Alicea, a native New Yorker and proud Latina who has been in the fitness industry since 2011. I was born in Brooklyn, raised in Queens and lived in Manhattan for about 4 years so NYC is in my blood. I grew up dancing and went to a performing arts high school in Manhattan; LaGuardia Performing Arts. I continued dancing in college at Rutgers University, [but] graduated with a double major in Communication and Spanish. Dance is actually how I got into my current career. I started taking Zumba classes so I could increase my cardio in preparation for backup dancing. But then it was a recommendation from the instructor to get a certificate in teaching Zumba that changed everything.
That was the gateway that would open up my life to the fitness industry, which I have been in for over 10 years now. I have had the privilege of working at Gold's Gym, New York Sports Club, Equinox, Baree, Barre3. Then in 2017 I entered my next chapter in the fitness industry and became a co-founder of a new boutique fitness studio in Brooklyn. In 2020 I started my new business baby, ABC Fit Collective where we work with women before, during and after their pregnancies. When I'm not training clients, I love being outdoors and active. I thoroughly enjoy all things around food; cooking and finding great new restaurants. In 2021, after living in New York City for my entire life, my partner and I moved to Miami. I decided to ride the wave of change while down in Florida and pursue a sober lifestyle which I have really been enjoying. I feel like I hit the refresh button on my life!
ATN: Please tell us about your current company and how either your role or the company (if you are a founder) came to fruition.
Kristie Alicea: ABC Fit Collective is a virtual personal training platform for women before, during and after their pregnancy. We deliver 1:1 fitness training by certified pre/postnatal fitness specialists to help women feel strong for their pregnancy, build endurance for their birth and optimize their postpartum recovery journey. ABC stands for Align, Breathe, Core which are the three pillars we build our training method on. Our purpose is rooted in celebrating the strength of women during this amazing journey.
After continually being referred to pregnant clients as a personal trainer in NYC, I noticed that women want to train and feel strong during that special time in their life and they just want to make sure they are doing the right things for their body and for the baby. This is where my partner and I come in to help! Since 2015 I have received various pre and postnatal fitness certifications and worked with 100s of women during their respective maternity journeys to truly hone in on their needs and wants. ABC Fit was born out of a need to make strong mamas safely stronger!
ATN: What was your journey like to get to this point?
Kristie Alicea: I started in the fitness industry in 2011 as a Zumba instructor. I was doing some backup dancing and taking Zumba as a way to get my cardio up for upcoming performances when the instructor said "hey you should get certified!" From there I taught fitness classes in Gold's Gym, New York Sports Club and in 2015 I became Barre 3 certified teaching in Manhattan's West Village location.
At the turn of 2015 I dove headfirst into fitness full time and started working at Equinox as a personal trainer. In 2017 I was part of creating a new HIIT concept for a boutique fitness studio in Brooklyn, NY where I managed the team of trainers, created and maintained the daily fitness programming and taught classes. Which gave me the experience and confidence I needed to start ABC Fit Collective in 2020.
ABC Fit Collective, my newest business baby, is a virtual personal training platform for women before, during and after their pregnancy. Myself along with my partner in both business and life, created ABC Fit as a way to answer the questions and needs of our maternity clients.
ATN: What is your greatest strength?
Kristie Alicea: Tailoring programs to my clients. I am knowledgeable, flexible, accommodating and reassuring so I am able to personalize any session to my clients' needs. Especially working with pre and postnatal clients, I have had to learn how to adapt my training programs to meet the energy of the day and intensity.
ATN: What was your first job?
Kristie Alicea: I was a dance teacher's assistant at the age of 14. I worked at my local dance studio in Queens, NY where I would help the teacher with some of the younger students. It was such a fun job and the first that allowed me to earn some money of my own.
ATN: Where did you get the idea for your current business?
Kristie Alicea: My circumstances gave me the idea for my current business. I was a personal trainer in NYC and after receiving my first pre/postnatal fitness certification I kept getting referred to pre and post natal clients throughout Manhattan and the boroughs. After working with 100s of women and getting more certifications that specialize in pre and post natal training, I realized there's a serious need for proper maternity fitness training.
ATN: When did you know you had something of substantial value?
Kristie Alicea: In 2020, I emailed about 30 women I know asking if they knew anyone who was currently pregnant or postpartum because I wanted to run a beta client program for my now ABC Fit method of training. Within the first hour we got back about 9 women who were interested in participating in the beta client program.
Since then, we had roughly 40 women in our beta client program and collected tons of marketing research and testimonials. It was after reading the testimonials and looking at the numbers of improved sleep, better energy, reduced stress that it dawned on me that we really had something. We also ran the training program by a pelvic floor physiotherapist who was postpartum and received great feedback.
ATN: Where do you see yourself in 20 years?
Kristie Alicea: In 20 years I would love to be running and operating ABC Fit with coaches all across the country and overseas. I will be living in my fully sustainable home, living off my garden with my partner. I will have created a nonprofit for early childhood health and maternity health.
ATN: What did you want to be when you grew up?
Kristie Alicea: I wanted to be a news anchor when I was younger. I double majored in Communications and Spanish hoping to one day be on a Spanish news station like Telemundo or Univision! (I actually applied to Univision several times and never heard back.)
ATN: What charities are important to you? What does philanthropy mean to you?
Kristie Alicea: There are a few charities that are near and dear to my heart. For starters, every year for Pride month and my birthday month I always donate and fundraise for Ali Forney Center; protecting LGBTQ+ youth from homelessness. In 2020 I used my online fitness classes to fundraise for Feeding America, Black women's health imperative, Audre Lorde Project and more. I felt like the fundraising was put on my heart as my duty.
ATN: What would be the title of your biography?
Kristie Alicea: The title of my biography would be 'Fun, Function and fitness; the three F's that I give. How to live your most vibrant life!'
ATN: Where do you see the future of fitness going?
Kristie Alicea: Fitness will become even more important than it is now in the future. With more studies coming out about how important strength training is for our cognitive health as well as our physical health, I believe fitness will continue to push to the forefront of health. Obesity and chronic illness continues to be on the rise and I believe fitness will work to combat those as it becomes more accessible via virtual platforms (like ABC Fit) that can be offered widely throughout the world.
ATN: How much sleep do you get?
Kristie Alicea: I prioritize my sleep and get 7-8 hours of sleep a night. Sleep is one of the most important aspects of health, one that is underrated in our fast paced lives. I have a full night time routine to help me wind down. I have some ginger or herbal tea, leave my phone in my kitchen, read and apply some essential oils and sometimes use a sound machine to help me drone out any unwanted noise.
Candace Cordelia Smith
Candace Cordelia is a Pennsylvania-based journalist and on-camera broadcaster/host, with a reporting background in wrestling, entertainment, and lifestyle. Her reporting work has been featured on websites and in publications such as Bustle, Pro Wrestling Illustrated, New York Daily News, am New York, ABC News, Yahoo!, Good Morning America, Madame Noire, Sister 2 Sister, etonline.com, Diva Dirt and The Everyday Fan. Her favorite workout influencers include Chloe Ting, Cassey Ho, Pamela Reif and Mary Braun. She still can't stand burpees and Rebbl Dark Chocolate Immunity Elixir is one of her favorite post-workout protein sips. You can follow Candace on Twitter @CandaceCordelia and on Instagram @thatgirlcandace16.