For ABC Trainerize, Engagement Is Everything
credit: ABC Trainerize
The personal training platform offers features that go beyond just working out, including nutrition tools, habit coaching and community challenges
Sharad Mohan and Trevor Chong co-founded ABC Trainerize back in 2012 with a clear goal in mind: help personal trainers become a bigger part of their clients' lives.
The typical personal trainer only sees each individual client face-to-face once per week, whether in-person or online in the case of remote coaching. That equates to around 26 days a month without any interaction. That's a lot of missed opportunity —and revenue.
ABC Trainerize, which was acquired by ABC Fitness in 2020, is designed to help personal trainers better engage with their clients so they can become daily companions on the journey to better health. Today, nearly half a million coaches are using the platform.
"We believe the best way to foster engagement is through the concept of 360-degree health and wellness," explained Mohan, who currently serves as Platform President of ABC Trainerize. "It's not just about workout programs, it's about all the things people need to do every day."
To that end, on top of its robust Training and Video Coaching features, ABC Trainerize has expanded to include Nutrition Coaching and Habit Coaching. The platform will also soon give personal trainers the ability to create Challenges among groups of clients and monetize further on digital memberships through dedicated e-commerce tools like payments and PT appointment booking features.
The habits, nutrition and challenges feature sets were intentionally selected by the ABC Trainerize team for their abilities to drive engagement by motivating people to use the ABC Trainerize app every day, not just when they have a gym session on the calendar. In other words, they were chosen because they make a real difference in clients' lives.
"Trainers tell us time and time again, 'Our clients love using ABC Trainerize,'" Mohan says.
Habit Coaching To Drive Daily Change
Through Habit Coaching, trainers can encourage their clients to adopt small, daily practices related to health and wellness that over time can add up to big results.
Chong, who is Vice President of Design and Product Strategy at ABC Trainerize, said he and his team realized several years ago that the fitness industry was trending more toward a holistic view of health and wellness, prioritizing things like mental health, recovery, and sleep in addition to just hitting the weights or going for a run.
"We've seen a lot of people who hop on a meal plan for four weeks and they lose a lot of weight, but then they gain it all back," Chong says. "We started incorporating habits, and we've received a lot of positive feedback from our community saying they really want people to have lasting changes. Coaches want to see their clients healthy; they want to change lives. It's been a very powerful tool."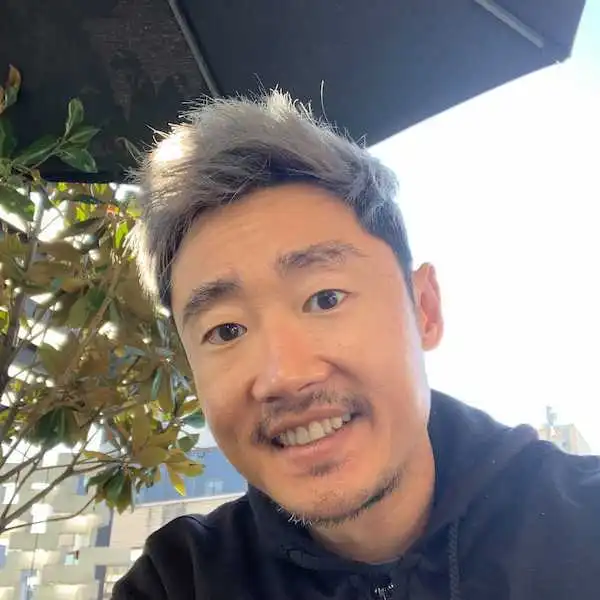 ABC Trainerize features a library of habits that personal trainers can encourage their clients to adopt, ranging from taking a more active route to work to eating protein with each meal to practicing a nighttime routine before bed. For an added layer of personalization, Trainers can also prescribe custom habits to clients.
Interestingly but perhaps not surprisingly, at the beginning of the COVID-19 pandemic, when people were stuck at home, abstaining from alcohol was one of the most prescribed habits on ABC Trainerize.
Currently, habits based on nutrition are popular, Chong notes, mentioning eating enough vegetables and eating mindfully as two examples.
"Reducing screen time before bed is another common one," he says.
Nutrition Coaching To Make Eating Healthy Fun and Easy
Eating right is an integral part of overall health and wellness, so ABC Trainerize recently rolled out a Nutrition Coaching feature set.
"Our data told us we needed to be there," Mohan says of nutrition. "We were seeing about 150,000 workouts every single day on the platform, and we had a workout product. We didn't have a nutrition product yet, but we had 1 million meals tracked a day through our partner MyFitnessPal. We knew we needed to move in this direction."
With Advanced Nutrition Coaching, trainers can enter a daily caloric range and ABC Trainerize automatically generates a meal plan for clients.
Another important feature is photo food journaling—ABC Trainerize allows users to send pictures of the food they eat directly to their trainer for real-time nutrition feedback.
Photo journaling helps with diet compliance by encouraging clients to be more mindful and transparent about what they're eating. Sending pictures is also a lot less tedious and time-consuming than manually tracking every calorie on a food-tracker app, making it easier for clients to stick with their plan.
"I tested it out as a client with my online trainer for six months, and it was some of the best compliance I've ever had with food tracking," Mohan said, noting that his trainer could give him advice on what to eat for dinner based on what he ate for breakfast and lunch that day.
Challenges To Build Community & Attract New Clients
In response to feedback from users, ABC Trainerize is adding Challenges to the platform—a new feature that gives personal trainers the ability to organize competitions or other fun games among groups of clients.
Since not everyone is the competitive type, ABC Trainerize offers two types of Challenges: leaderboard and participation-based. In a leaderboard challenge, a personal trainer's clients are ranked based on their performance in specific fitness activities, like a race on an exercise bike, for example.
The participation-based Challenges don't rank players and instead encourage people to commit to certain actions, like healthy eating. For example, a trainer could challenge their clients to eat at least two servings of vegetables a day. Clients would earn points for every day they eat their greens, with the goal being to achieve 90% compliance over a given period.
Challenges build community, but they're also a potential revenue-generating tool for personal trainers, who can use them to engage with clients who might not yet be ready to purchase a personalized coaching program.
"Challenges can drive the growth of a trainer's business by converting their social audiences into training audiences and then ultimately into paid training clients," Mohan says.
Some trainers even opt to make their Challenges pay-to-enter. For personal trainers with large social media followings, that alone can be lucrative.
E-commerce To Help Trainers Run Successful Online Businesses
In addition to its client-facing features, ABC Trainerize has a dedicated e-commerce team that's constantly building features designed to help trainers build their online businesses.
With ABC Trainerize Payments, personal trainers can sell digital products online, such as a 60-day boot camp or a recurring monthly training program. The process is fully automated, so once a client buys a product, ABC Trainerize delivers the programming or content and takes care of the entire onboarding process, saving a lot of time for the busy personal trainer.
Further amping up its e-commerce and funnel-building capabilities, ABC Trainerize recently introduced a feature called Basic Clients, which allows trainers to offer content and free products to prospects and leads who haven't yet purchased a coaching program.
"Through automation, trainers can upsell their Basic Clients into personalized programming over time," Mohan explains. "That's a powerful feature because as trainers are building online businesses, the concept of freemium will help them get more paid clients over time."
Book, Buy, Train: The Future of ABC Trainerize
ABC Trainerize has been part of the ABC Fitness ecosystem for several years now. Mohan and Chong are excited about what the future holds not only for the platform they created, but for ABC as a whole following the acquisition.
ABC Fitness is bringing together tailored solutions and services dedicated to supporting fitness professionals at every stage of their growth. ABC Trainerize's expertise and mobile platform have become integral to ABC Fitness' wider delivery. As a result, the ABC Trainerize solution is already integrated and available to clients of ABC Ignite, the company's platform for high value low price (HVLP) gyms and clubs, as well as ABC Glofox, its lead platform for the boutique fitness and studio space. Together, the company supports over 31,000 businesses globally.
With the seamless integration of the platforms, users will be able to book classes, buy memberships and engage in personal training all on the same mobile app.
The all-in-one solution will mark an important milestone for the industry, according to Mohan.
"Up until now, for the B2B SaaS providers, it's always been (just) booking and buying," he notes. "Now we can collectively say, 'Book, buy, train.' That's the combined value proposition we're selling."
The integration also presents exciting possibilities for the future of AI, as ABC Trainerize will be able to leverage millions of data points from 38 million members of gyms, clubs and boutique studios.
"We can start being very specific on how AI can complement everything a club operator does with a member in personal training, what a personal trainer does with their client, or even what a class-based studio does with someone coming in for a session," Mohan says.
"Our new ABC Fitness mission is to turn our clients' fitness visions into seamless realities," he adds. "We think AI can be the next way in which we deepen that element of our mission for seamless reality in terms of how clients and coaches engage with each other."