Lululemon Has Strong Quarter but Silent on Connected Fitness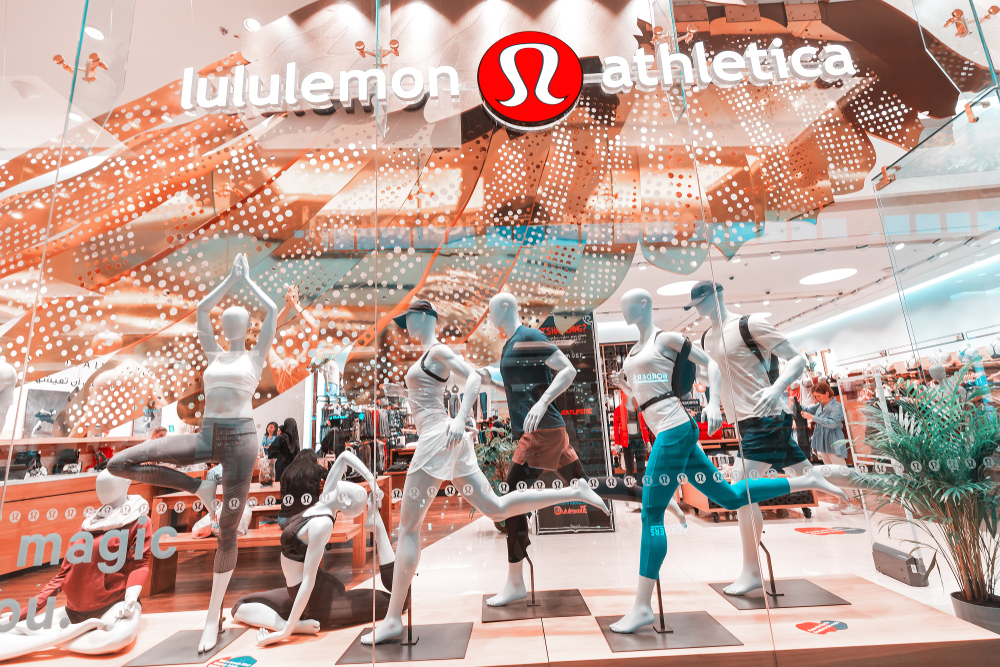 credit: frantic00/shutterstock.com
The athleisure giant continues to expand internationally, including in China, where it saw 61% revenue growth in Q2
Lululemon has reported strong second-quarter financial results for fiscal 2023, with an 18% revenue increase to $2.2 billion, but the company didn't share any updates on its struggling connected fitness unit.
The Vancouver-based activewear company opened ten new stores in Q2 and says it's well-positioned for the second half of the year, expecting revenue growth in the 17% to 18% range.
"Our Q2 results highlight the ongoing strength of the business amid a dynamic operating environment," said CEO Calvin McDonald. "I am proud of how our teams continue to deliver on our vision and offer an exciting pipeline of new products and experiences to our guests around the world. Our continued ability to gain market share and bring new customers into the brand illustrates the significant runway ahead for Lululemon."
Lululemon credits its continued success to its "Power of Three x2" growth plan, which concentrates on product innovation, guest experience and market expansion, and calls for a doubling of its $6.25 billion in revenue from 2021 to $12.5 billion by 2026. 
Although Lululemon impressed investors with its recent earnings, the company didn't reference any news regarding its struggling Mirror or Lululemon Studio, its connected fitness unit which underwent layoffs earlier this summer.
The Power of Technical Athletic Apparel  
The activewear company experienced double-digit growth across women's, men's and accessories, with women's increasing 16%, men's up 15%, and accessories climbing 44%.   
As Lululemon looks to the second half of the year, the activewear company will launch a new women's collection this fall and, in Q3, plans to expand its outerwear offerings. In the fourth quarter, the company will launch a new performance fabric designed for cold weather runs.
Lululemon has consistently worked on strengthening its brand awareness and demonstrated success in international markets. Initiatives such as the Get Into It campaign and its Further initiative have helped drive awareness. 
Most notably, Lululemon's highly successful Dupe Swap event, held in Los Angeles, encouraged consumers to trade their lackluster leggings for a pair of Lululemon's famed Align leggings. According to McDonald, the event generated over a billion earned media impressions and was widely covered by both national and international media outlets.
The activewear brand confirms several activations and initiatives are planned for the third quarter to continue driving awareness, support product launches and create buzz for the holiday season.
New Heights in Greater China
While net revenue increased 11% in North America, Lululemon reported a 52% increase internationally. China continues to be a win for the activewear company, with a 61% revenue growth.
The brand also identified "ample opportunity" to drive growth in Australia, and opened its first store in Thailand this summer. 
Courtney Rehfeldt
Courtney Rehfeldt has worked in the broadcasting media industry since 2007 and has freelanced since 2012. Her work has been featured in Age of Awareness, Times Beacon Record, The New York Times, and she has an upcoming piece in Slate. She studied yoga & meditation under Beryl Bender Birch at The Hard & The Soft Yoga Institute. She enjoys hiking, being outdoors, and is an avid reader. Courtney has a BA in Media & Communications studies.