Gympass to Offer Personal Nutrition Coaching for Clients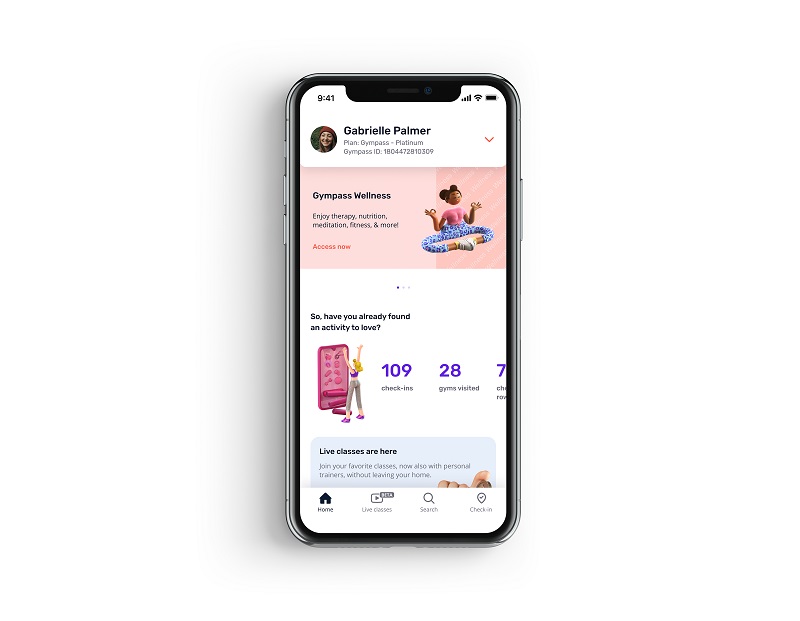 Candace Cordelia Smith
Candace Cordelia is a Pennsylvania-based journalist and on-camera broadcaster/host, with…
All-in-one corporate wellness platform Gympass has partnered with Stronger U Nutrition in order to help users with their nutrition needs. With the help of a Stronger U coach, Gympass customers can receive personalized nutrition plans best fit to complement their unique health and fitness goals.
Gympass consumers can tackle their nutrition goals with the help of the all-in-one subscription platform's newest partnership with Stronger U Nutrition. Deemed as Gympass' first nutrition coaching program on offer, Stronger U provides personalized nutrition plans created by a Stronger U coach based on completed questionnaires from clients. With weekly coach check-ins and targeted goals, Stronger U is poised to help Gympass users in the United States and United Kingdom get a better grip on their health and fitness objectives. Gympass Co-Founder and CEO Cesar Carvalho stresses the cornerstone of the company's mission is wellness overall, encompassing more than just being physically fit.
"Adding Stronger U Nutrition to Gympass' list of wellbeing services further advances our mission to make well being accessible and offer adaptable employee wellness solutions that help users take advantage of their wellness journey in a way that works best for them… by expanding our 1:1 coaching applications to nutrition, we're able to support Gympass users with a range of tools fit for each of their ever-evolving needs," says Carvalho.
Stronger U Nutrition President Adam Zeitsiff adds, "Gympass knows wellness isn't one-size-fits-all and that empathetic support from an expert coach is critical to a person's journey, and this is especially true when it comes to nutrition. We're thrilled to partner with a company that acknowledges the importance of physical and mental wellbeing on an individual level and whose mission is to bring this support to millions of people around the world."
In earlier months, Gympass made headlines for partnering with Orangetheory Fitness and Les Mills, and in 2021 raised a $220 million Series E funding round. That $220 million placed the company's valuation at $2.2 billion. Gympass touts itself as the only corporate wellbeing platform that offers users access to over 50,000 gyms and fitness studios, including The Bar Method, NYSC, The Y, F45, and Gold's Gym.
Candace Cordelia Smith
Candace Cordelia is a Pennsylvania-based journalist and on-camera broadcaster/host, with a reporting background in wrestling, entertainment, and lifestyle. Her reporting work has been featured on websites and in publications such as Bustle, Pro Wrestling Illustrated, New York Daily News, am New York, ABC News, Yahoo!, Good Morning America, Madame Noire, Sister 2 Sister, etonline.com, Diva Dirt and The Everyday Fan. Her favorite workout influencers include Chloe Ting, Cassey Ho, Pamela Reif and Mary Braun. She still can't stand burpees and Rebbl Dark Chocolate Immunity Elixir is one of her favorite post-workout protein sips. You can follow Candace on Twitter @CandaceCordelia and on Instagram @thatgirlcandace16.