CorePower Yoga Launches CorePower Strength X, the Brand's Most Challenging Workout to Date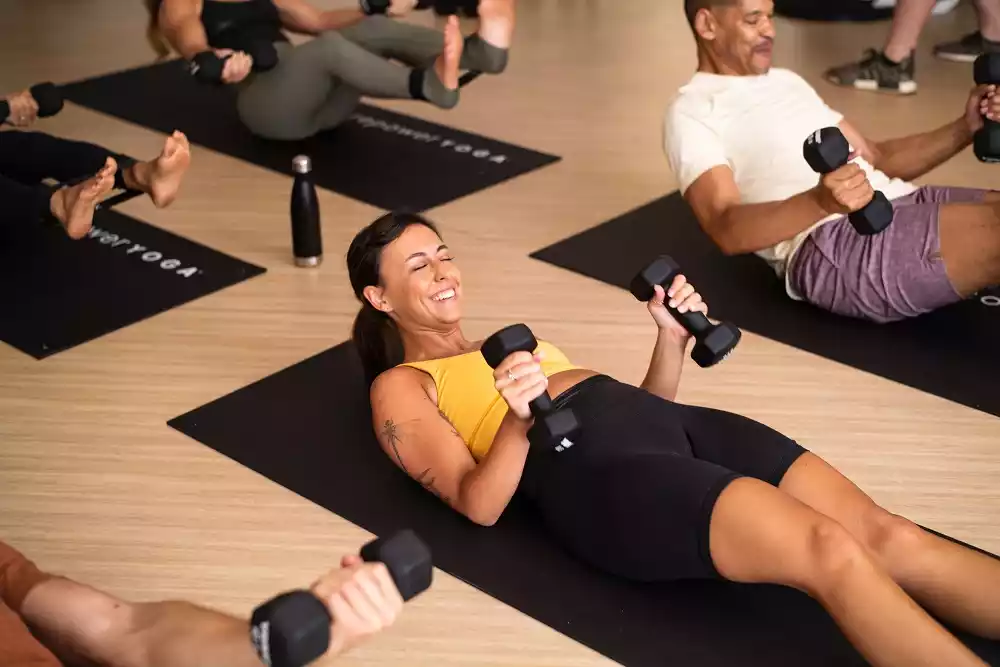 CorePower Yoga developed CorePower Strength X in partnership with Head of Human Performance & Innovation and Nike trainer Branden Collinsworth
In early January, CorePower Yoga, the nation's largest yoga studio brand, launched their newest class format, CorePower Strength X, developed in partnership with Head of Human Performance & Innovation and Nike trainer Branden Collinsworth. CorePower was founded in 2002, and today has more than 220 locations in 22 states nationwide, as well as on-demand and livestream classes. CorePower's unique approach to yoga blends yoga and yoga-inspired fitness classes.
Strength X is CorePower Yoga's first new offering in 10 years, and combines cardio, strength, and HIIT-style elements. Collinsworth co-created the format through his performance training lens. By using elements like Tabata and HIIT to deliver strength and stability, Strength X is fast and effective, and introduces techniques like circuit training, heavier weights, plyometric cardio, resistance bands, and longer core and cardio sections.
"The launch of CorePower Strength X is a huge step forward for us in creating a class and environment where truly everyone can grow in their fitness and yoga journey," says Niki Leondakis, CEO of CorePower Yoga. "This innovation allows us to bring the power of mind/body connection to more people who may not have normally considered CorePower. Now more than ever, we're conscious of how our students need to take care of their mental health, and we've found a way to perfectly traverse the intersection of fitness and mindfulness. With the addition of this class, we now have a unique position in the marketplace that's differentiated from anyone else."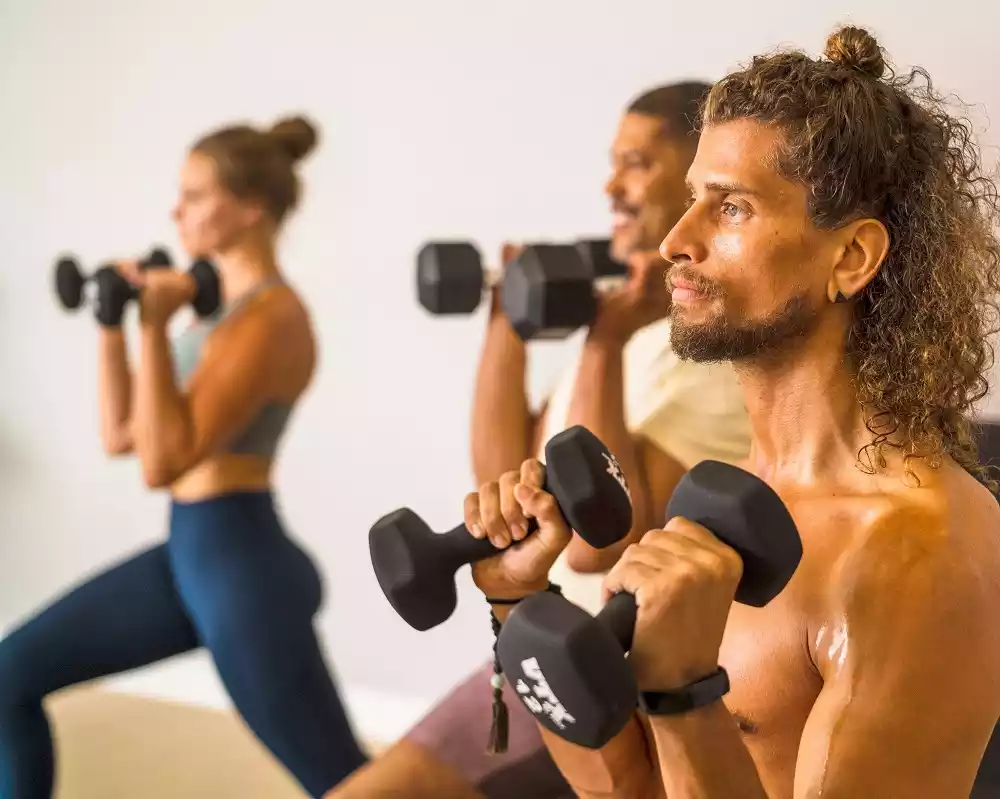 CorePower has long had a reputation for its focus on strength, but Strength X takes this reputation to the next level. Building on the success of Yoga Sculpt, Strength X is marketed more towards those who want to build muscle and focus on strength.
Each class will emphasize a different key muscle group: Upper Body, Lower Body, Glutes + Core, and uses heavier weights to build that strength and endurance. Classes include a warm-up, two muscle-focused strength circuits, a HIIT-style cardio circuit, a core series, and a cooldown/savasana.
Yogis can find CorePower Strength X in major markets, including New York City, Los Angeles, San Francisco, Denver, Dallas, Chicago, Twin Cities, Orange County, and San Diego, with a phased rollout to be completed nationwide by the end of February.
Edit: A previous version of this article incorrectly said CorePower Yoga was founded in 2022. The error is regretted.