Gwyneth Paltrow's Goop Launches Budget-Friendly Wellness Brand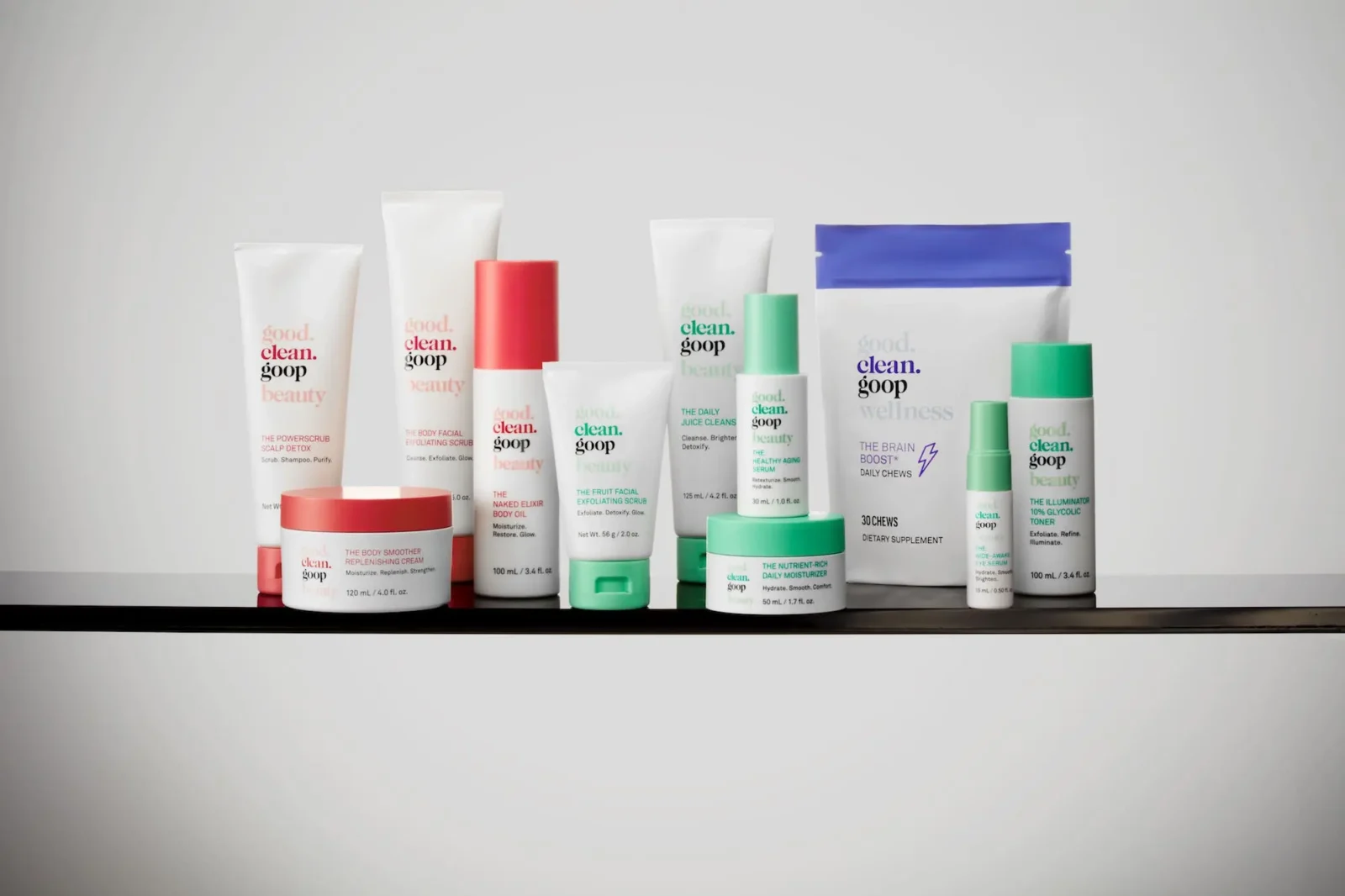 credit: Goop
Paltrow's high-end luxury brand has introduced Good Clean Goop, a line of low-priced wellness and beauty products
Goop, the brand founded by A-lister and health and wellness lifestyle guru Gwyneth Paltrow, has launched a new product line for cost-conscious consumers, Good Clean Goop. The 14-piece collection, priced from $20 to $40, is now available at Target and Amazon. The latest offering touts "beautiful clean essentials" for those "clean-curious to the goop-curious and beyond."
The new good clean goop products span skin, body, hair and wellness, promising to combine science and nature with plant and superfood-derived ingredients for the best results. The brand, founded on its commitment to ethically sourced and cruelty-free ingredients when possible, ensures its beauty products are formulated without silicones, formaldehyde donors, parabens and synthetic fragrances.
Wellness chews, $30, are also part of the launch, with Bodyguard Immunity Chews, Skinspiration Beauty Chews, Brain Boost Daily Chews and Pleasure Seeker Daily Chews.
"Goop Beauty is defined by best-in-class, clinically proven ingredients used at active levels and the way that everything feels exquisite," said Paltrow. "We've learned a lot along the way as we've built Goop Beauty, and now we're thrilled to be able to launch a new brand — Good Clean Goop — that meets our strict clean standards at an accessible price point."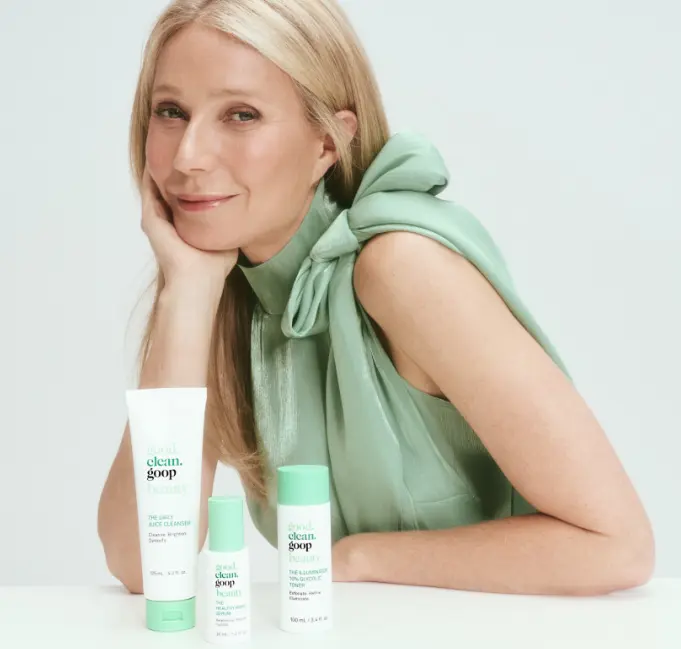 Leaning into offering more budget-friendly products may prove to be a hit with younger consumers like Gen Z who are eager to purchase clean products without breaking the bank. While the new Good Clean Goop line features products under $40, Goop Beauty's top-selling items, such as Microderm Instant Glow Exfoliator and its Lift + Depuff Eye Masks, are priced at $125.
Good Clean Goop is part of the web-like network of the original Goop, which originally launched as a lifestyle and wellness-themed newsletter before morphing into other entities, such as e-commerce, pop-ups, wellness summits, a magazine and a podcast. Goop Beauty soon followed, as did a deal with Sephora in 2020.
Although Goop has been wildly successful (perhaps a testament to the advice Paltrow received when naming the company its rather unusual name — she once said she was informed that successful internet companies have double O's in their name), it has also drawn the ire of critics. Despite being worth $250 million, Goop has been challenged as being out of touch for the everyday consumer, promoting "snake oil" remedies and settling out of court after it was sued for false advertising.
Still, there is a significant demand for clean and natural products. Consumers are eager to spend their hard-earned dollars on wellness, with the industry now a $1.5 trillion global market growing at a rate of 5 to 10% each year, according to McKinsey.
Courtney Rehfeldt
Courtney Rehfeldt has worked in the broadcasting media industry since 2007 and has freelanced since 2012. Her work has been featured in Age of Awareness, Times Beacon Record, The New York Times, and she has an upcoming piece in Slate. She studied yoga & meditation under Beryl Bender Birch at The Hard & The Soft Yoga Institute. She enjoys hiking, being outdoors, and is an avid reader. Courtney has a BA in Media & Communications studies.