Fitell, Australia-based Online Fitness Retailer, Sets IPO Terms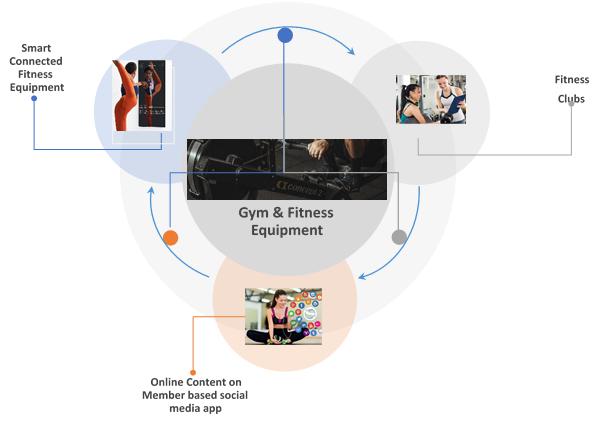 Fitell expects its IPO shares to be priced at $4 to $6 a share
Fitell, an Australia-based online gym and fitness retailer, has set its terms for a proposed $20M initial public offering. The fitness retailer expects its initial public offering of 4 million shares to price at $4 to $6 a share, MarketWatch reports.
The retailer is offering 3 million shares in its IPO, with a selling shareholder set to offer 1 million ordinary shares. Fitell has applied to list its shares on the Nasdaq Capital Market under the symbol FTEL.
Fitell says it will not receive any proceeds from the sale of the stake by the selling shareholder.
Founded in 2007 with headquarters in New South Wales, Australia, and incorporated in the Cayman Islands, Fitell says its mission is to build an ecosystem with a whole fitness and wellness experience powered by technology. Fitell reports that its three proprietary brands, Muscle Motion, Rapid Motion, and FleetX represent over 85% of its revenues in the fiscal year that ended June 30, 2022. While Muscle Motion and Rapid Motion supply home gym and commercial strength–training equipment, FleetX covers cardio solutions like rowing machines, exercise bikes, and treadmills.
The brand launched three new business verticals with tech integration last year, including smart connected equipment, an AI-powered interactive platform, 1FinalRound, and boutique fitness clubs licensing.
mYSTEPS Training Clinic, a concept fitness club chain, is Fitell's first licensee with a target demographic of "fitness-savvy and health-conscious consumers with higher disposable incomes," according to an October SEC filing.
Fitell reported a total of 17 employees with 11 full-time employees and had filed for a proposed $15M US IPO in October.
Courtney Rehfeldt
Courtney Rehfeldt has worked in the broadcasting media industry since 2007 and has freelanced since 2012. Her work has been featured in Age of Awareness, Times Beacon Record, The New York Times, and she has an upcoming piece in Slate. She studied yoga & meditation under Beryl Bender Birch at The Hard & The Soft Yoga Institute. She enjoys hiking, being outdoors, and is an avid reader. Courtney has a BA in Media & Communications studies.