A Costly Breakup: The End of Yeezy Leaves Adidas in Financial Predicament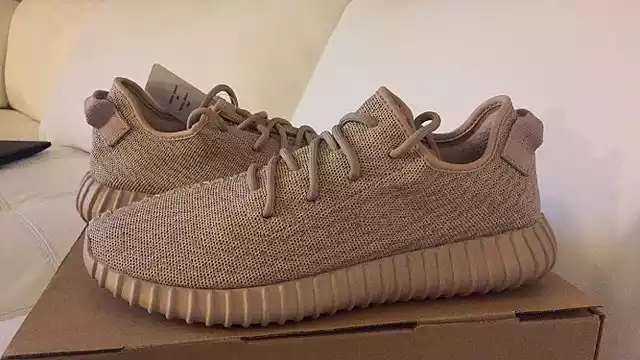 Adidas CEO warns that the sportswear company isn't operating as it should and has a surplus of Yeezy inventory
Shares of Adidas plummeted on Friday after the sportswear company confessed that its breakup with Ye, formerly Kanye West, is expected to cost the company roughly $1.3 billion in revenue.
That is, unless Adidas finds a way to offload its inventory of Yeezy merchandise. But if the sportswear brand can't repurpose its Yeezy stock, Adidas says it will cost the company over $530 million in operating profits.
In a statement regarding its financial guidance, Bjørn Gulden, Adidas CEO, wrote, "Should the company irrevocably decide not to repurpose any of the existing Yeezy product going forward, this would result in the write-off of the existing Yeezy inventory and would lower the company's operating profit by an additional € 500 million this year. In addition, Adidas expects one-off costs of up to € 200 million in 2023. These costs are part of a strategic review the company is currently conducting aimed at reigniting profitable growth as of 2024."
"If all these effects were to materialize the company would expect to report an operating loss of € 700 million in 2023," he continued.
In response, shares of Adidas dived as much as 11%.
Adidas also said it expects 'currency-neutral sales to decline at a high-single-digit rate' in 2023 and that its underlying operating profit is projected to be around the break-even level.
"The numbers speak for themselves. We are currently not performing the way we should," wrote Gulden.
Gulden went on to share that this year will be one of 'transition' to become a growing and profitable company.
"We will put full focus on the consumer, our athletes, our retail partners and our Adidas employees," he said. "Together we will work on creating brand heat, improve our product engine, better serve our distribution and assure that Adidas is a great and fun place to work. Adidas has all the ingredients to be successful: A great brand, great people, fantastic partners and a global infrastructure second to none."
However, he warns that Adidas needs to 'put the pieces back together again,' and that it's an undertaking that will take some time.
The sportswear brand cut its nearly ten-year partnership with Ye last fall over his racist and antisemitic remarks. Adidas released a statement condemning Ye's remarks, saying that the company does not tolerate antisemitism and hate speech, and called his comments and actions 'unacceptable, hateful and dangerous.'
Adidas said it decided to end production of Yeezy-branded merchandise and stop all payments to the rapper/designer/producer.
While announcing the end of Yeezy, Adidas did note that it was expected to have a 'short-term negative impact' on its net income in 2022.
Adidas is one of many brands to have cut ties with Ye. Sketchers, TJ Maxx, Gap, Footlocker, Vogue, and Peloton were all among the many brands to distance themselves from the controversial artist. 
The brand is also struggling with its Ivy Park Adidas line, which saw sales fall 50%, according to The Wall Street Journal. The contract for Ivy Park, headlined by Beyoncé, expires after next year.
Courtney Rehfeldt
Courtney Rehfeldt has worked in the broadcasting media industry since 2007 and has freelanced since 2012. Her work has been featured in Age of Awareness, Times Beacon Record, The New York Times, and she has an upcoming piece in Slate. She studied yoga & meditation under Beryl Bender Birch at The Hard & The Soft Yoga Institute. She enjoys hiking, being outdoors, and is an avid reader. Courtney has a BA in Media & Communications studies.