Got Colostrum? Why 2023 Could Be The Year of ARMRA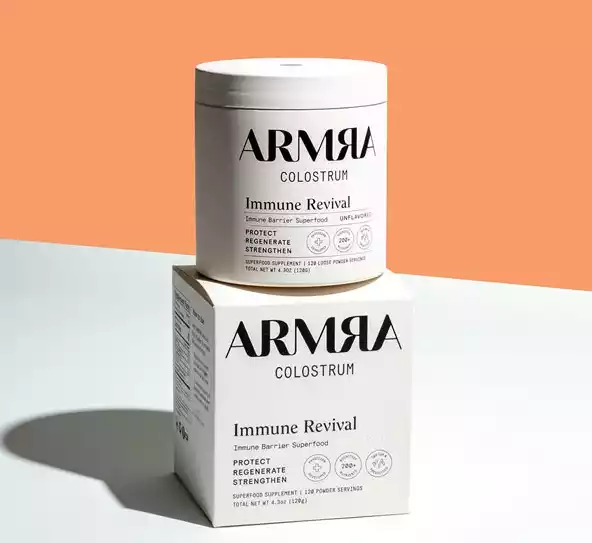 Candace Cordelia Smith
Candace Cordelia is a Pennsylvania-based journalist and on-camera broadcaster/host, with…
By this time in 2023, a host of trends will have been uncovered and tested by the general population. But, there's a dairy superfood called colostrum, touted as the "next big thing," which is ready to take over the health & wellness industry right now, thanks to a product made of it called ARMRA.
When it comes to being as healthy as possible, it can be quite the task. And particularly in the winter months where germs flow as they please, having a strong immune system is key. Thankfully, there's one product which is proving to be a gamechanger in the health and wellness market, and its name is ARMRA.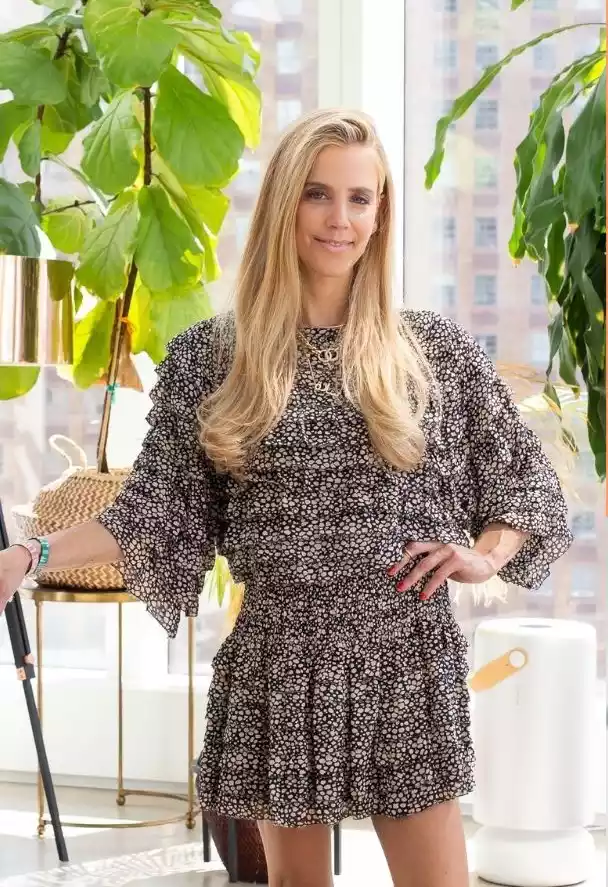 ARMRA is made from colostrum, a whole food produced by all mammals, specifically made to build back the immune system. Believe it or not, colostrum is also the first milk all mammals produce, says ARMRA founder and double board-certified pediatric neurologist Dr. Sarah Rahal, M.D. Made for the first 72 hours after a baby's delivery, it's the first form of nutrition we all receive at the beginning of our life's journey. "What's interesting about it is that it is chock full of all of these really unique peptides, fats, fibers, and bioactive compounds that can't be found in any other natural source. They act almost like a blueprint in the body, to optimize development of all the different organs," explains Rahal to Athletech News. 
Dr. Rahal's extensive background in clinical medicine, which included running "a busy practice in New York treating kids with chronic pain and headache," gave her years of insight into the causes and treatment of chronic disease. Unfortunately, the percentage of chronic illnesses has risen dramatically since the 1960s from, as Dr. Rahal reveals, 1.6 percent to 54 percent in today's current climate. With the development of health issues emerging and exacerbated from air pollutants, pesticides in our food, and chemicals in many bath, body, home care, furniture, and toy products, having a barrier to protect our insides is astronomically important.  
Dr. Rahal set on working on developing a "better infant formula" from milk, but after finding over 5,000 research studies on colostrum and its benefits, found an even better form of milk to use for the greater good of our health. This "liquid gold," as Dr. Rahal describes colostrum, was found to be beneficial for all ages with a history dating back to thousands of years in Ayurvedic medicine. "I said," Dr. Rahal recalls, 'Why is this thing that was developed for infants so impactful when you take it at other ages?'"
Dr. Rahal discovered the way in which colostrum "seals up" the mucosal barriers within our bodies. The mucosal barrier lines and protects our insides in the same way our skin protects our outsides and both are vulnerable to harmful pollutants, chemicals, and pesticides. That's where ARMRA Colostrum comes in to help protect and repair the immune system from inflammation. "Colostrum evolved in mammals 300 million years ago specifically to be the first food that goes into the body and seals up all the barriers like glue, and protects babies after birth. It does the same thing when you take it if you're two years old or you're 20 years old or you're 90 years old. It's this literally ancient superfood," says Dr. Rahal.  
With two years of meticulous work done to develop ARMRA, Dr. Rahal created a dairy superfood sourced from grass-fed cows and family-owned dairy farms in the United States to "get the most highly nutritive colostrum possible in the most ethically sustainable sourced way." 
Dr. Rahal says, "When I set on a path to start ARMRA, I said, 'We can't make colostrum like everybody else. And we can't use the same processes that are currently used in the dairy industry. We only take overflow colostrum, which means that baby calves get fed. All they need [is]  only the surplus we buy from farmers and use to create ARMRA. I spent two years in RND developing what is our proprietary technology. We call this ARMRA's 'Cold Chain Biopotent Technology.' It utilizes a special pasteurization technology that doesn't use high temperatures. Our product remains in its natural, pure, and bioavailable form, which means it renders the same bioactive properties in the body to create the optimal health benefits as it was intended to do."  
Due to the special pasteurized method used to make ARMRA, the bioactive nutrients found in the raw colostrum product it mimics is safe to ingest. No triggers of intolerance symptoms regular milk is prone to do for many and just a half of a teaspoon will do to reap the thousands of health benefits ARMRA contains without fat and casein. Dr. Rahal expresses she has a number of customers who have tried other colostrum products before using ARMRA. The dramatic changes they experienced after taking ARMRA categorically sold them on the superfood. One thing Dr. Rahal stresses is the safety factor of ARMRA for infants up to 90-year-old patients who may be on multiple medications. "The only folks we recommend caution with taking is anyone who is highly sensitive to lactose. But again, because the serving size is so small, I have many customers with lactose intolerance who do just fine with it," she adds.  
ARMRA has the ability to alleviate everyday health issues such as fatigue, mental fog, and bloating, all caused by inflammation, which Dr. Rahal is well-versed in, thanks to her medical training at New York's Columbia Presbyterian Medical Center and medical practice experience in pediatrics and neurology. She's received countless testimonies about the positive effects ARMRA users have seen and felt, from gray hair reversal and the disappearance of fatigue symptoms.  
See Also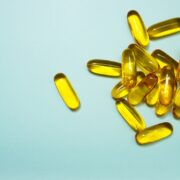 "I am humbled every day reading the powerful testimonials that our customers share with us about their life-changing experiences because this product works on such a foundational pathway in the body," begins Dr. Rahal. "ARMRA confers health benefits that reach every single organ system. I have customers who have been homebound on disability with severe gut health issues for decades have their life back after starting to use the product. But that is the power of addressing foundational health issues with this barrier. You are really harnessing a tool that can empower you in discovering all the new benefits to your own health that you may not have even known were possible."
Earlier this year, a waitlist for those looking to purchase ARMRA was created due to high demand after selling out for a period of time. While Dr. Rahal tells Athletech News things are back and running with chances to buy ARMRA on her tryarmra.com website and immediate shipping available for customers, who knows how long this will last going into 2023.
"The wave for colostrum is coming," assures Dr. Rahal, adding, "There is a groundswell building because people are having transformational changes with ARMRA colostrum."
"ARMRA will be synonymous with colostrum."
Candace Cordelia Smith
Candace Cordelia is a Pennsylvania-based journalist and on-camera broadcaster/host, with a reporting background in wrestling, entertainment, and lifestyle. Her reporting work has been featured on websites and in publications such as Bustle, Pro Wrestling Illustrated, New York Daily News, am New York, ABC News, Yahoo!, Good Morning America, Madame Noire, Sister 2 Sister, etonline.com, Diva Dirt and The Everyday Fan. Her favorite workout influencers include Chloe Ting, Cassey Ho, Pamela Reif and Mary Braun. She still can't stand burpees and Rebbl Dark Chocolate Immunity Elixir is one of her favorite post-workout protein sips. You can follow Candace on Twitter @CandaceCordelia and on Instagram @thatgirlcandace16.