Daily Harvest Enters Grocery Stores as it Looks To Shake Off Product Recall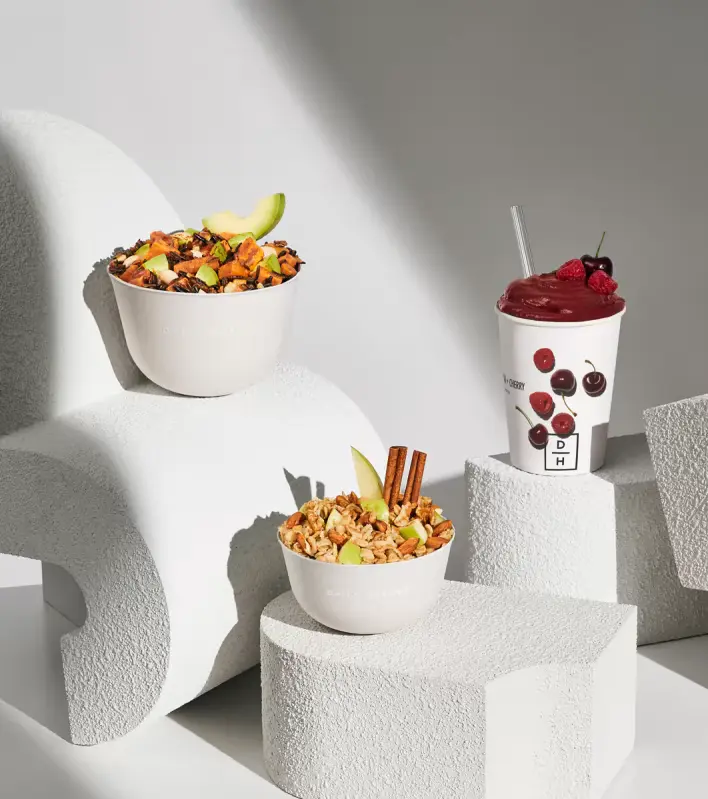 credit: Daily Harvest
A recent recall of Daily Harvest's lentil product has resulted in several lawsuits targeting the startup and its suppliers for damages
Plant-based organic food startup Daily Harvest is partially pivoting from its direct-to-consumer model to the frozen section of over 1,100 Kroger grocery stores nationwide. 
The announcement of Daily Harvest's first retail partnership comes almost a year after the plant-based company conducted two rounds of layoffs and a highly-publicized lentil crisis that resulted in hospitalizations and illness from Daily Harvest's French Lentil + Leek Crumbles. 
After an ongoing investigation involving Daily Harvest and the FDA, it's believed that a product ingredient, tara flour, was most likely the source of many customers' abdominal discomfort and gallbladder removal. However, a recent report by Bloomberg indicates that the investigation is ongoing and that an internal FDA report suggests that a protein powder derived from the seeds of sacha inchi could have been the culprit.
The serious situation has resulted in several lawsuits targeting the startup and its suppliers for damages, which Daily Harvest's founder and CEO, Rachel Drori, seems to shake off.
"Lawsuits are lawsuits and they happen behind closed doors in a court room. So, you know, I'm not concerned about it," Drori told Fast Company in June. "Our mission is bigger than that: It's to help people eat more fruits and vegetables every day and to challenge the status quo of the food system."
In a rather unusual (or perhaps brilliant?) marketing move, Daily Harvest is giving away ten pairs of tickets to Swift's last concert stop in the U.S. as it celebrates entering Kroger stores.
"Who's ready to step into the FNV Era???" Drori posted on LinkedIn as she announced the partnership with Kroger.
The FNV Era refers to Daily Harvest's "fruit + veg era" and is also a nod to Swift's current concert tour, The Eras. While tickets are an independent promotion and not associated with Taylor Swift, a link to the contest depicts a Daily Harvest smoothie and a red-lipped blonde mid-sip.
The frozen food brand, launched by Drori in 2015 with $25,000 of her savings, ended up raising $100 million from private investors by 2021, with celebrity backers including Gwyneth Paltrow, Serena Williams, Bobby Flay and Shaun White.
Much like at-home fitness, Daily Harvest exploded during the pandemic. With consumers stuck at home on their Pelotons and restaurants closed, sales for Daily Harvest products surged. In a March 2020 interview with Forbes, Drori seemingly snubbed the convenient area of the supermarket while believing in the power of Daily Harvest's farm-fresh frozen foods.
"I have no interest in the freezer aisle. It's broken," Drori told the publication at the outset of the pandemic. "We have totally turned that on its head. We're reimagining what a packaged food company can look like."
Now, three years later, Drori seems to have had a change of heart.
In an online post in February, she laid out Daily Harvest's intentions to push into local grocery stores while recognizing that the "chosen experience" of many members would be to order online. Still, Drori referenced that even in the post-pandemic environment, only 25% of consumers have purchased food online, with only 16% making online food purchases consistently, underscoring her viewpoint that Daily Harvest has only "scratched the surface" on its potential impact.
According to Drori, expanding beyond the online community will allow Daily Harvest to have a considerable impact on consumers with quick-to-prep products made from whole fruits and vegetables.
"While we will continue to help our members form daily F+V habits directly, we are also excited to show up for the rest of our community who have not tasted our food and want to buy Daily Harvest as part of their weekly grocery routine," she wrote. "We want to reach people where they are already shopping and continue to learn about their tastes and eating values so that we can continue creating delicious, nourishing and convenient options that meet their unique needs."
Courtney Rehfeldt
Courtney Rehfeldt has worked in the broadcasting media industry since 2007 and has freelanced since 2012. Her work has been featured in Age of Awareness, Times Beacon Record, The New York Times, and she has an upcoming piece in Slate. She studied yoga & meditation under Beryl Bender Birch at The Hard & The Soft Yoga Institute. She enjoys hiking, being outdoors, and is an avid reader. Courtney has a BA in Media & Communications studies.