CEO Corner: iFIT Commercial's Mark Watterson on the Rise of Hybrid Fitness
Partnership
Sponsored By iFIT
November 20, 2023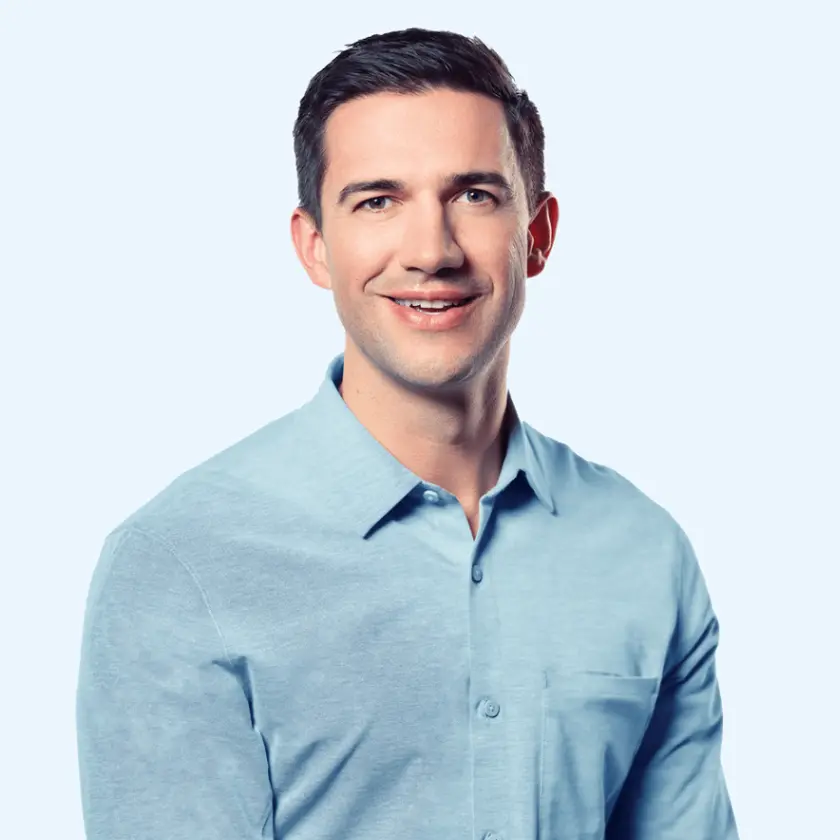 credit: iFIT
Partnership
Sponsored By iFIT
Watterson, who spearheaded the launch of iFIT's workout content, believes gyms have fully embraced omnichannel fitness
Mark Watterson is an iFIT lifer, having joined the health and fitness company out of college over a decade ago in a procurement role before rising up the ranks.
Watterson was one of the pioneers behind the iFIT platform, helping launch the company's now-flagship fitness and wellness content service back when iFIT was still known as ICON Health & Fitness. Since then, iFIT Health & Fitness has grown to become one of the largest and most successful content, software and hardware providers in fitness, with over 8 million members.
In December 2022, Watterson was tapped to lead iFIT Commercial, a new business unit dedicated to servicing commercial fitness facilities by combining equipment from the company's Freemotion Fitness brand with iFIT's fitness and wellness content.
Watterson spoke with Athletech News about his first 10 months on the job, why iFIT and Freemotion offer the perfect hybrid fitness solution for gyms, and the company's push into corporate wellness.
The following conversation has been lightly edited for clarity and length.
Athletech News: Can you tell us about your journey to becoming CEO of iFIT Commercial?
Mark Watterson: I've always loved technology, electronics, and software, and I also love fitness. I started out with iFIT (then named ICON Health & Fitness) on the procurement side, in purchasing, in 2008. I'm fluent in Mandarin Chinese, so I started buying all of our electronics out of Asia, including one of the first-ever Android tablets to be shipped to the U.S. marketplace.
A few years later, we had the idea to launch this cool thing called iFIT, which I ran as a startup inside of the larger corporation, along with one other individual. We initially launched with Google Maps, so you could run anywhere in the world. That ultimately led to video content – we now have over 17,000 pieces of content across 60 different genres, and we've been to over 50 countries on all seven continents. We grew iFIT from two employees to several hundred, turning it into a very high-margin subscription business for the company with one million paid subscribers and 8 million members in total.
Our CEO then asked that we grow our commercial business, including fully integrating Freemotion Fitness into the larger iFIT organization. So I took over as CEO of iFIT Commercial in December 2022.
ATN: What differentiates Freemotion Fitness from other commercial fitness equipment providers?
MW: Really at the heart of who we are as a company is innovation. We've innovated in strength, we've innovated in cardio, and we're innovating in technology.
We have comprehensive strength products. The Freemotion Dual Cable Cross really outperforms any single product on the market today. It's an unbelievable product used all across the world by athletes, rehab centers and the general population. We are pioneers in the functional strength training space.
We've also reimagined cardio training. We have a full suite of commercial cardio products with fully integrated touch screens. Our Freemotion Incline Trainers go up to a 30% incline, our REFLEX technology has a 52% reduction in tibial shock compared to flat surface running and a 29% reduction in impact force compared to other treadmill surfaces.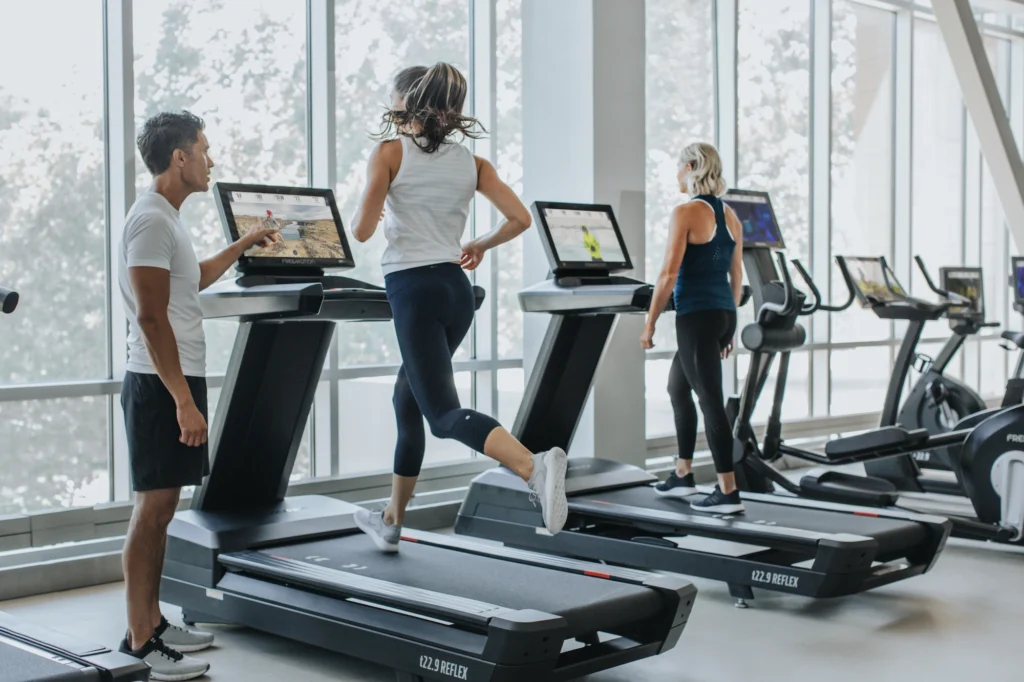 We're also redefining the fitness technology landscape. 85% of gym goers are already working out at home, and we want to support them in that experience. So bringing a connected, hybrid fitness experience – the iFIT experience – into gyms is key. What's also unique about iFIT is that our content is available in eight different languages; this is a real point of differentiation.
ATN: How helpful is it for iFIT Commercial to be able to lean on the larger iFIT brand?
MW: It's a massive advantage. We have strong legacy brands including ProForm and NordicTrack, along with iFIT content, which is Emmy-nominated. Our content is world-class in every way, shape and form. And that's what consumers want. When they walk into a facility, they want that premium content experience, and the unique iFIT content on Freemotion equipment allows iFIT Commercial to be extremely attractive as a proposition for our clients.
ATN: Why should gyms and studios choose Freemotion over other equipment providers?
MW: With Freemotion and iFIT Commercial, gyms can deliver an omnichannel fitness experience without having to invest millions of dollars into developing their own fitness content. As I said, 85% of gym-goers are already working out at home. I think a lot of gyms have learned that they don't want to invest in spending all the time, money, energy and resources to be a fitness provider from a content standpoint. The iFIT platform allows them to give their members a hybrid experience in the club, on the go and at home. Some of our initial partners are seeing as much as a 25% increase in engagement because of having that connected fitness experience.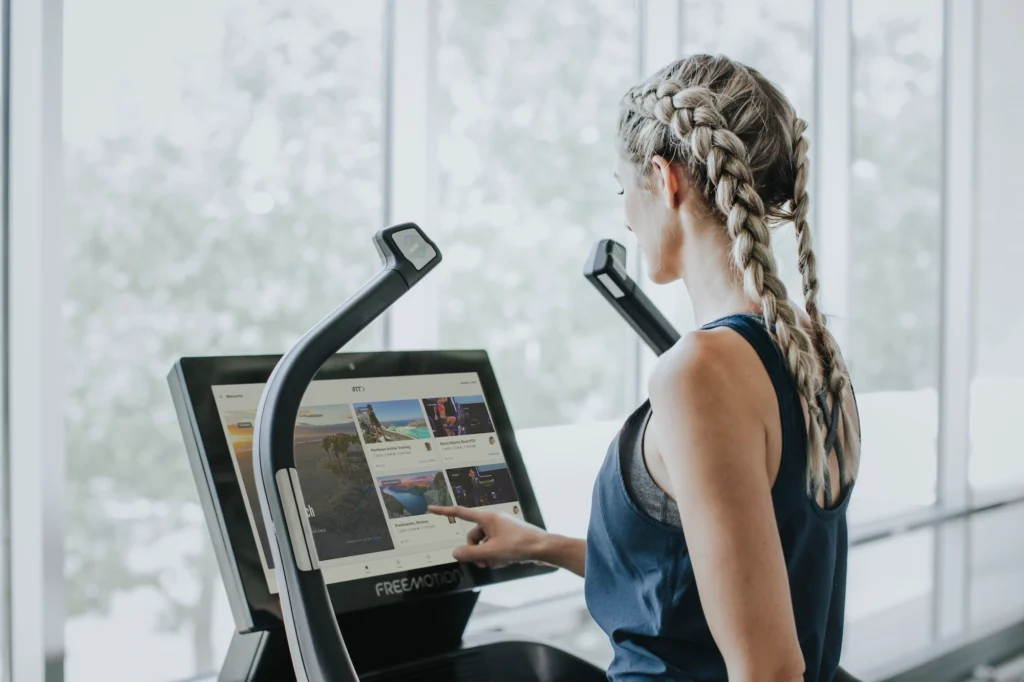 ATN: How active is iFIT Commercial in the corporate wellness arena?
MW: We have cultivated a select group of strategic partners who played a crucial role in our launch. When it comes to corporate wellness, iFIT Commercial stands out with its unique offering. First, we provide the finest commercial-grade products, courtesy of Freemotion, for corporate facilities globally.
Second, with the evolving landscape of hybrid work models, employees seek flexibility in their fitness routines. Thanks to our brand portfolio, which includes NordicTrack and ProForm, we offer something more. Employees can seamlessly transition from home workouts on NordicTrack and ProForm to office-based fitness sessions on Freemotion. Employees can maintain their fitness goals wherever they are.
Third, our use of iFIT technology empowers corporations to engage their employees effectively. We understand that engaged employees reap numerous benefits, including reduced healthcare costs and heightened productivity. By incorporating iFIT hardware and software we provide corporations with powerful tools to foster employee wellbeing and productivity.
ATN: What types of workout equipment and fitness modalities are popular in 2023?
MW: In the evolving landscape of fitness trends, strength training is taking center stage and at Freemotion, we've curated a diverse selection of cutting-edge strength products, ranging from functional cable strength training equipment to free weights and bodyweight solutions. But make no mistake, cardio workouts and treadmills, incline trainers and exercise bikes remain ever-popular with commercial operators and fitness centers. Freemotion and iFIT combined make intuitive and engaging equipment that appeals to individuals of all ages and fitness levels.
One distinctive aspect of our offering is the "Mind" section on iFIT, featuring holistic health and fitness coach-led workouts. This unique feature not only enhances physical fitness but also addresses mental wellbeing, reflecting our commitment to comprehensive wellness. Moreover, our iFIT content is seamlessly accessible through the app, empowering subscribers to engage with our health and fitness resources at their convenience, wherever they may be.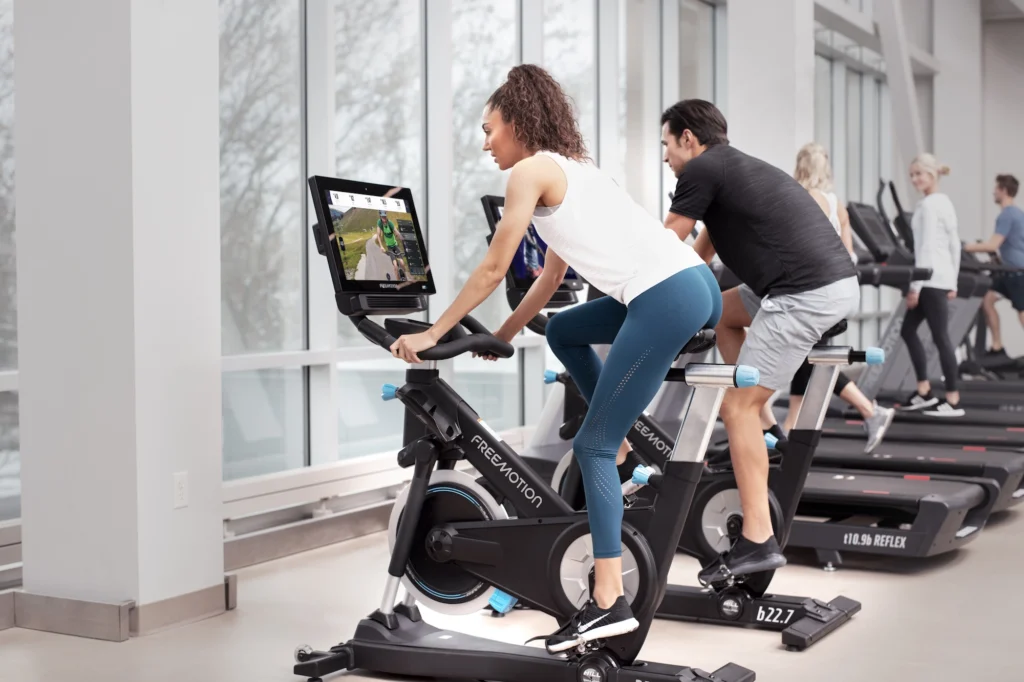 ATN: What are your long-term goals for iFIT Commercial?
MW: As we aspire to lead the commercial fitness landscape, our vision here at Freemotion is deeply rooted in helping individuals reach their health and fitness goals and objectives. Our goal is to craft unparalleled commercial equipment and deliver the world's premier omnichannel fitness experience and platform.
Embedded in our corporate DNA is a commitment to exceed expectations. We go the extra mile to assist our club, studio, gym and commercial partners in formulating an optimal digital engagement strategy. Our solutions empower them to transition from a traditional brick-and-mortar model to a dynamic digital-hybrid approach, fostering increased engagement with a broader audience.