Sugared + Bronzed Plots Nationwide Wellness Expansion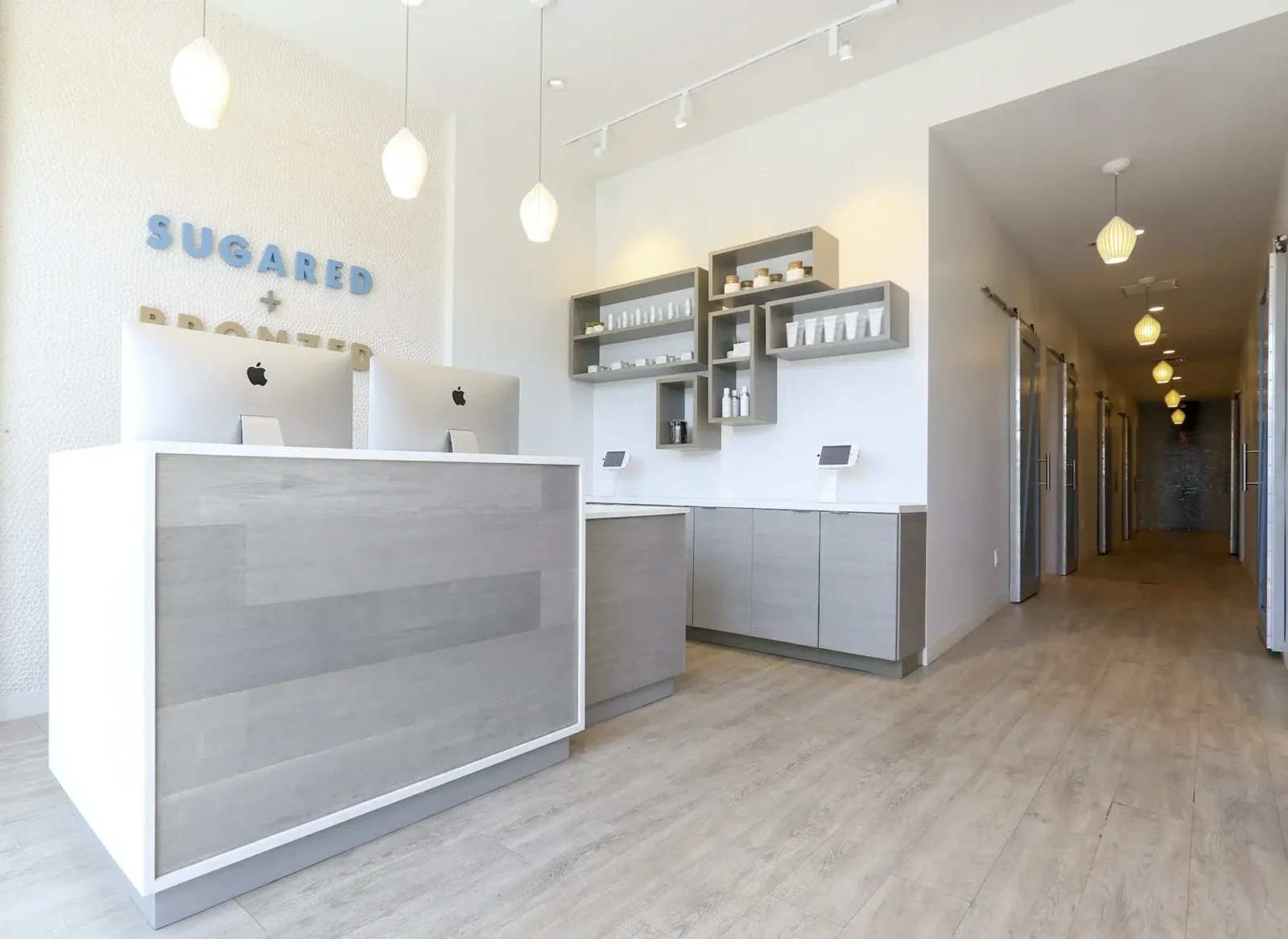 credit: Sugared+Bronzed
Already the country's largest sugaring hair removal and sunless tanning destination, new locations are coming in New York and other markets
Sugared + Bronzed has embarked on a strategic expansion plan that will see the opening of 50 new locations across the United States by 2025. Known for its "sugaring" and sunless tanning services, the luxury brand is set to make its mark in cities across the country, including New York, Houston and Miami.
Founded in 2010 by Courtney Claghorn and Sam Offit, Sugared + Bronzed has become known for its luxury-quality services offered at an accessible price point, including sunless tanning and sugaring, a hair removal technique that removes unwanted hair by applying a paste of sugar, lemon and water. For many, sugaring causes less irritation and pain than traditional waxing.
Currently operating around 20 locations in places like Los Angeles, Texas, Philadelphia and New York, the brand is set to expand in a big way in the coming years. It recently opened in Brooklyn's Boerum Hill neighborhood, and upcoming locations are set to open in Williamsburg in Brooklyn and Tribeca and Midtown in Manhattan this fall and winter. The expansion will also bring the Sugared + Bronzed experience to new markets like Houston, Miami, and Long Beach, California.
"From our humble beginnings in my apartment, we've always been passionate about providing exceptional services," Claghorn said. "Due to overwhelming customer demand, we've grown to 20 locations and are excited to expand our offerings in new geographic markets.
As the harms of skincare damage become more widely known than perhaps ever before, sunless tanning services like Sugared + Bronzed have grown in popularity.
Sugared + Bronzed offers services through both an a la carte and membership model, providing flexibility. Memberships range from the single model, at $49 a month, for one Brazilian or airbrush tan, and other benefits like 15% in savings, services roller and complimentary face sprays, to the triple model at $119 a month for 3 Brazilians or airbrush tans and 33% in savings. In addition to the in-store experience, the brand's product line is available online; it includes sunscreen, tanning water, tanning mist and glow drops.