Centr, Chris Hemsworth Want To Change the Way People Sleep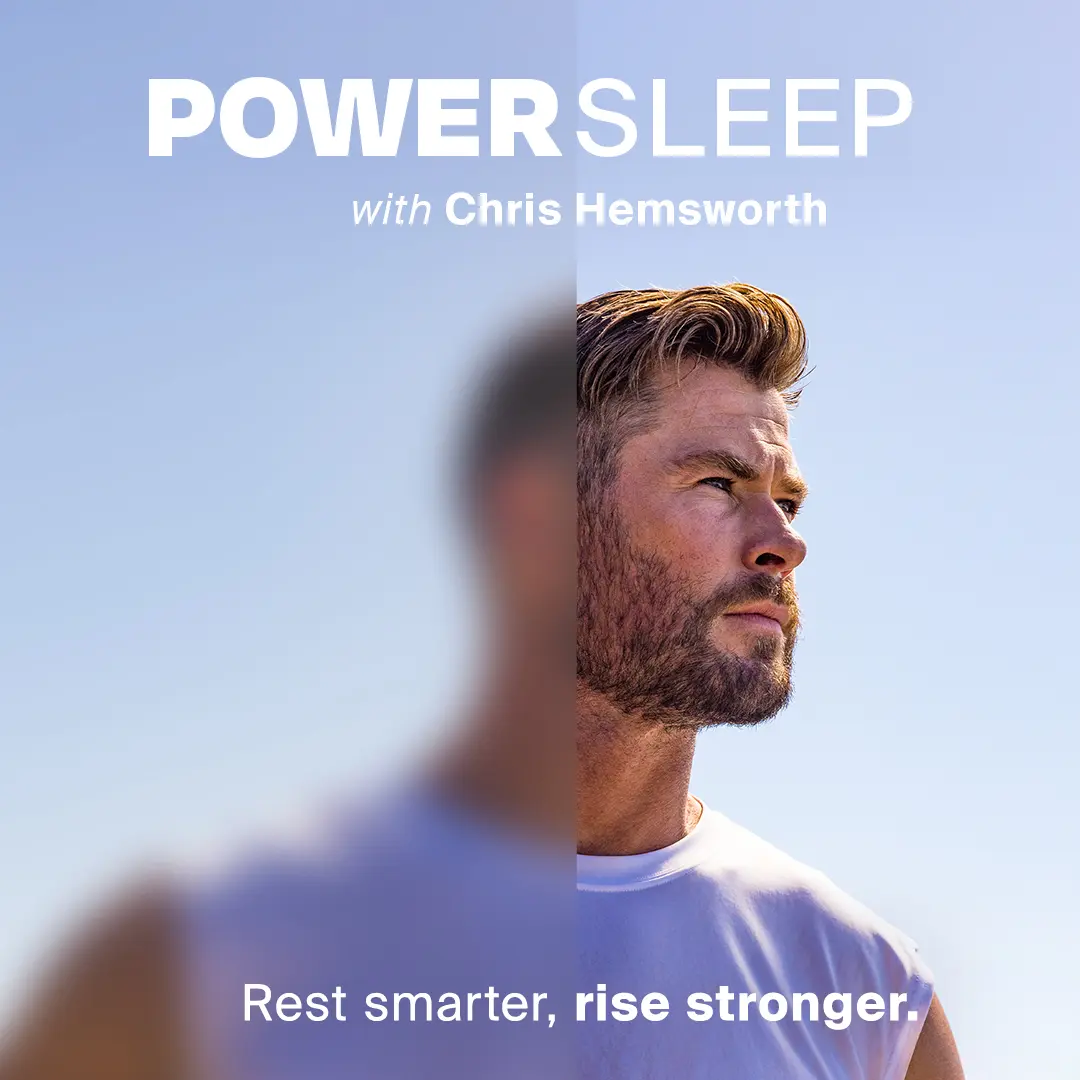 credit: Centr
Centr's new audio series, "Power Sleep with Chris Hemsworth," is all about unlocking new health goals through rest and recovery
Centr, the fitness and wellness platform founded by Chris Hemsworth, has released "Power Sleep with Chris Hemsworth," a new audio series designed to unlock users' potential with the power of sleep. The seven-episode series isn't just about being lulled to sleep; it offers an approach to unlocking mental and physical potential through adequate rest and recovery.
Each episode, featuring audio from Hemsworth and backed by the endorsement of sleep experts, focuses on specific aspects of sleep, offering a diverse range of techniques and tips. Research has proven that high-quality sleep is integral for muscle building, fat loss, performance enhancement, injury prevention and mental well-being. The growing global growing for sleep aids, projected to reach $125.3 billion by 2027, underscores society's recognition of the pivotal role sleep plays in overall health and performance.
The "Power Sleep" series comprises seven episodes, each with a unique focus and purpose. Each episode deals with common issues ranging from leaving the stress of a hard day behind to providing a guide for waking up energizing and calm for the day ahead:
Episode 1: Bring on tomorrow – Sleep with purpose and wake up refreshed.
Episode 2: Goodnight, tough day – Leave a busy day behind and kick-start recovery with a breathing technique that will calm your nervous system.
Episode 3: The body at sleep – A meandering, ASMR-inspired sleep story about the restorative journey your body goes on at night.
Episode 4: Beach bliss – Part soundscape, part guided meditation – listen as Chris guides you from the beach through the waves.
Episode 5: Repeat after me – Use the power of repetition and slow wave music to reduce activity in the cerebral cortex and calm a worried mind.
Episode 6: SOS get back to sleep – When you're awake in the middle of the night, this audio helps you set the stage for sleep.
Episode 7: Wake up energy – Waking up well is a key part of a quality sleep routine. Use this audio to create calm, focused energy for the day ahead.
Centr's New Strategy
Centr's new sleep series is the latest among several recent announcements and updates for the company. The brand has tapped Asensei to create AI-powered fitness experiences driven by advanced computer vision for human movement and fitness equipment recognition.
Centr released a new line of at-home fitness equipment, including a Centr 1 Home Gym, a functional fitness cable machine and accessories that are available at Walmart.com and in 3,000 Walmart stores nationwide. Centr also recently entered the competitive fitness space, partnering with Hyrox on custom-branded equipment.
The new product launches are part of CEO Andrew Sugerman's plans to turn Centr into a connected health and fitness "ecosystem" where consumers can engage with a wide array of fitness and wellness-related physical products and digital content, all under the Centr brand.