Centr Taps Asensei To Create AI Connected Fitness Experiences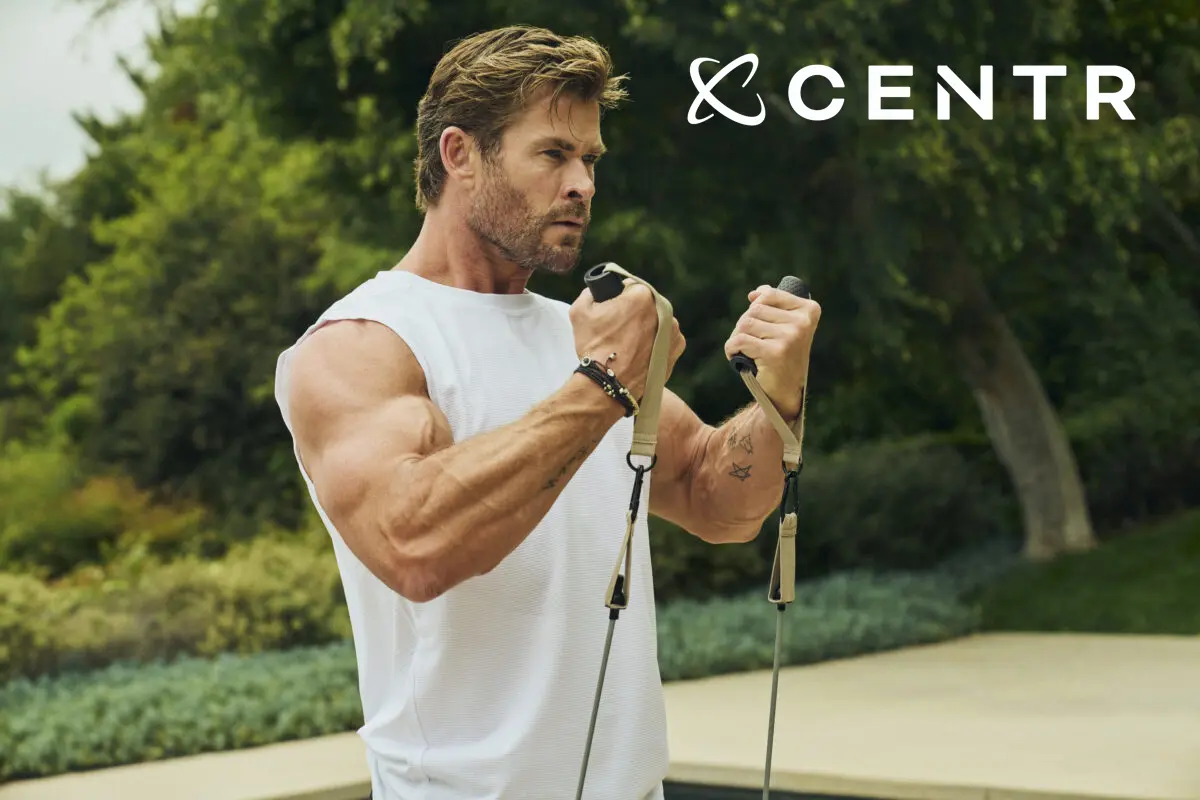 credit: Centr/Asensei
As the Chris Hemsworth-founded Centr builds its wellness ecosystem, it's partnered with a leader in AI for an upcoming product launch
Centr, the health and wellness platform founded by Chris Hemsworth, has had quite the month, debuting in-home fitness kits, accessories and strength equipment, including an at-home compact functional fitness trainer. 
Now, the brand has tapped Asensei to create an artificial intelligence-powered connected fitness experience driven by advanced computer vision for human movement and fitness equipment recognition. 
"At Centr, we're thrilled to partner with Asensei to develop a new and highly innovative product that will further enhance our already robust selection of fitness accessories and strength equipment," said Andrew Sugerman, CEO of Centr. "By leveraging Asensei's exceptional technology, we are adding another layer of sophistication to Centr that will elevate our members' workout routines, taking their experience to new heights." 
Asensei, which delivers VR/AR, connected fitness, connected health and connected gym solutions, has attracted clients such as Vertimax, PowerBlock, Litesport, Fittar, Bhout and Alter with its movement-capturing software. 
Going Beyond Connected Fitness
After being founded by Hemsworth in 2019, Centr and fitness equipment company Inspire Fitness were acquired in 2022 by HighPost Capital, a private investment firm. Centr has been integrating the two over the past year, utilizing Inspire's experience to develop high-quality, accessible training equipment and enhancing its health and wellness ecosystem.
As Sugerman shared with Athletech News last month, he sees a distinction between Centr's connected fitness ambitions and those of Peloton and Lululemon, who have pivoted from hardware to a digital content approach.
"We're selling products that are augmented by our digital ecosystem but don't require it," Sugerman told ATN. "We're trying to bring more solutions to more people, whether it's content, a physical product or a combination of the two. Connected fitness, where the hardware is restricted to one digital tool, is a closed-funnel solution. We try to offer products and solutions that open the funnel so that consumers can come in from many angles."
Sugerman also points to Centr's price points, which he says are cost-effective while providing high-quality products, supporting the company's intent to democratize wellness for all.
What's Next for Centr?
While Centr used this year to focus on at-home fitness, Sugerman has confirmed it would use 2024 to explore broader commercial opportunities and is working on a product line designed for competition-level athletes.
Aside from its fitness ambitions, Centr has also invested in longevity-focused endeavors, partnering with Lifespan.io to accelerate interventions for age-related diseases and to promote global wellness.
As for AI, Sugerman said Centr would be looking for ways to enhance personalization as it continues its journey to provide a completely integrated wellness solution for consumers.
"Over the next few years, I think there will be a much more integrated approach to wellness," Sugerman said. "We've led that charge at Centr since launching in 2019 and we'll continue to lead it in the months to come."
Courtney Rehfeldt
Courtney Rehfeldt has worked in the broadcasting media industry since 2007 and has freelanced since 2012. Her work has been featured in Age of Awareness, Times Beacon Record, The New York Times, and she has an upcoming piece in Slate. She studied yoga & meditation under Beryl Bender Birch at The Hard & The Soft Yoga Institute. She enjoys hiking, being outdoors, and is an avid reader. Courtney has a BA in Media & Communications studies.