Centr by Chris Hemsworth Unveils Home Gym, More Fitness Equipment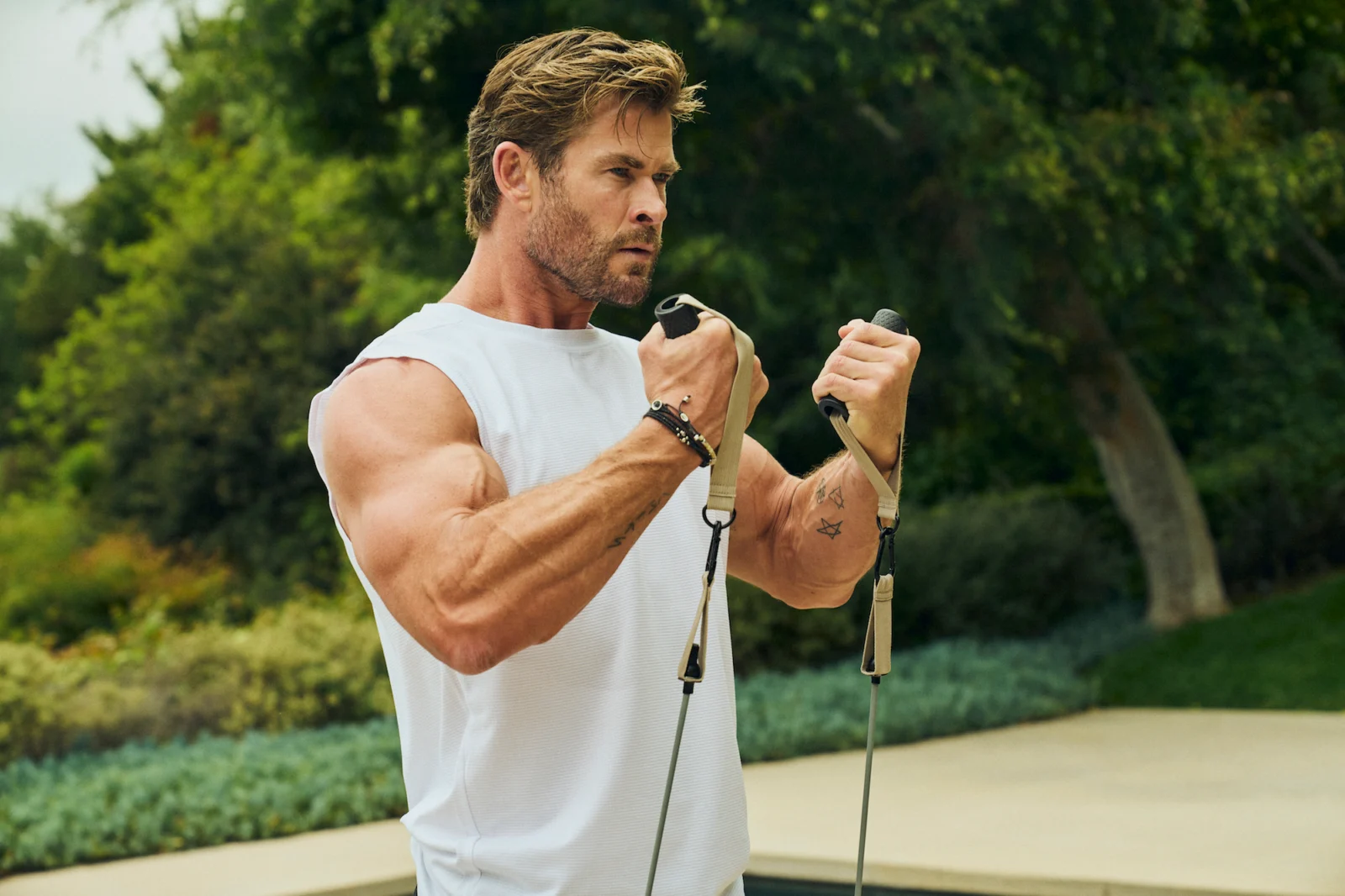 credit: Centr
Centr's new equipment line is part of the company's long-term goal of blending physical products with digital fitness and wellness content
Centr, the Chris Hemsworth-founded health and wellness platform, has introduced over 25 new products, including fitness kits and strength training equipment.
The items are now available at Walmart.com and in 3,000 Walmart stores nationwide.
Centr's equipment offerings include the Centr 1 Home Gym, a new functional fitness cable machine and sleek fitness accessories crafted to complement the home.
"Since we started Centr, we've offered an extensive library of digital content across fitness, nutrition and meditation to help our members reach their individual goals," said Hemsworth, actor and Centr's founder. "With the launch of Centr's new product line at Walmart, we now offer the physical tools with the digital membership that are designed to amplify the everyday wellness experience of everyone."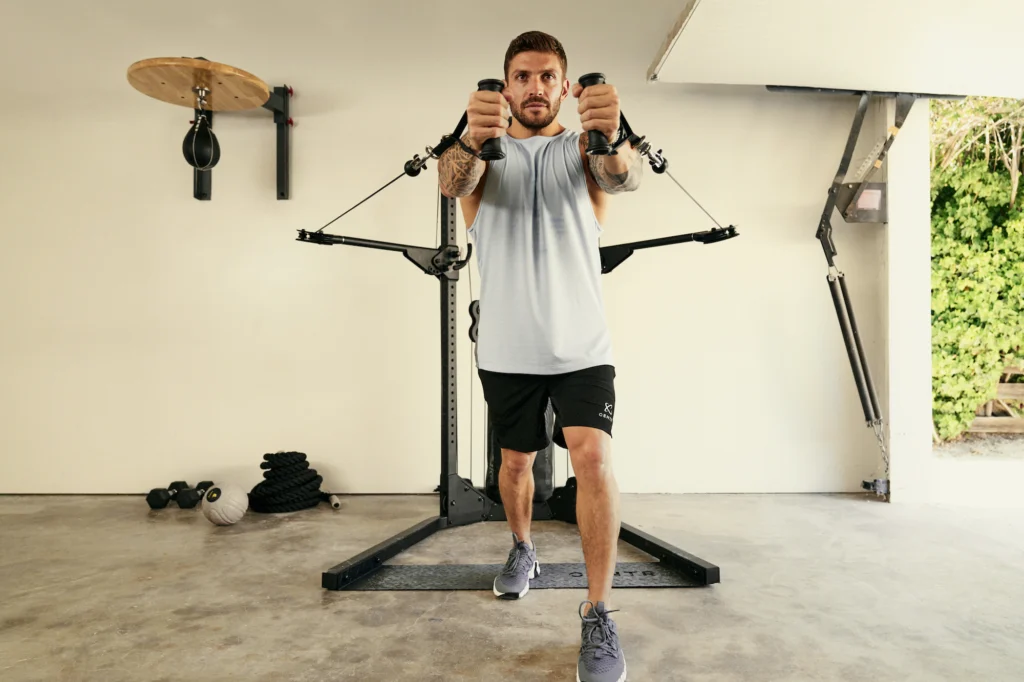 The accessories and strength equipment include a complimentary three-month Centr digital membership for personalized coaching inspired by Hemsworth's team. 
Centr's curated fitness kits span the following and range from $49.77 to $99.99:
Core Kit – Ab roller, physio ball and slide discs.
Recovery Kit – Massage roller stick, lacrosse ball, trigger point ball, stretch strap, foam roller and spikey ball.
Strength Training Kit – Push-up handles, body weight training straps, a pull-up bar and an eight-pound sandbag.
Workout Kit (Exclusive to Walmart) – Fabric resistance bands, a straight bar and resistance bands with handles. A travel bag is also included for easy storage and on-the-go workouts.

Centr's individual products are also available at Walmart, such as slam balls, push-up bars, slide discs, body weight training straps, battle ropes, massage roller sticks, pull-up bars and yoga mats, with prices starting at $17.97.
Andrew Sugerman, CEO of Centr, said the products signal a new chapter for the company, reaching nearly a quarter-billion Walmart shoppers. Sugerman joined Centr as CEO in the fall of 2022, and he was tasked in part with leading the launch of new products and services.
Centr's piece de resistance, however, is its Centr 1, an at-home, compact functional fitness trainer for $899. The Centr 1 takes up less room than other trainers and has a pulley system for versatility, with customers able to move its dual radial swivel pulley arms to 165 positions, providing a variety of strength training workouts. 
In a recent interview with Athletech News, Sugerman revealed that in 2024, Centr will explore broader commercial opportunities, while 2023 was earmarked for at-home fitness. He also hinted that Centr is developing a product line designed for competition-level athletes, a project which will be announced in the coming months. 
Perhaps learning from connected fitness companies such as Peloton and Lululemon's Mirror, which have pivoted away from their original hardware-focused ambitions, Centr has taken the approach of selling products augmented by its digital ecosystem without requiring it.
"We're trying to bring more solutions to more people, whether it's content, a physical product or a combination of the two," Sugerman recently told ATN. "Connected fitness, where the hardware is restricted to one digital tool, is a closed-funnel solution. We try to offer products and solutions that open the funnel so that consumers can come in from many angles."
In addition to its fitness equipment endeavors, Centr recently partnered with Lifespan.io to accelerate interventions for age-related diseases, promote global wellness and democratize health. Earlier this summer, the fitness company made moves to centralize its workforce in the U.S. The company was acquired by HighPost Capital in early 2022.
Courtney Rehfeldt
Courtney Rehfeldt has worked in the broadcasting media industry since 2007 and has freelanced since 2012. Her work has been featured in Age of Awareness, Times Beacon Record, The New York Times, and she has an upcoming piece in Slate. She studied yoga & meditation under Beryl Bender Birch at The Hard & The Soft Yoga Institute. She enjoys hiking, being outdoors, and is an avid reader. Courtney has a BA in Media & Communications studies.