Can College Sports, Other B2B Deals Shake Peloton Out of its Slump?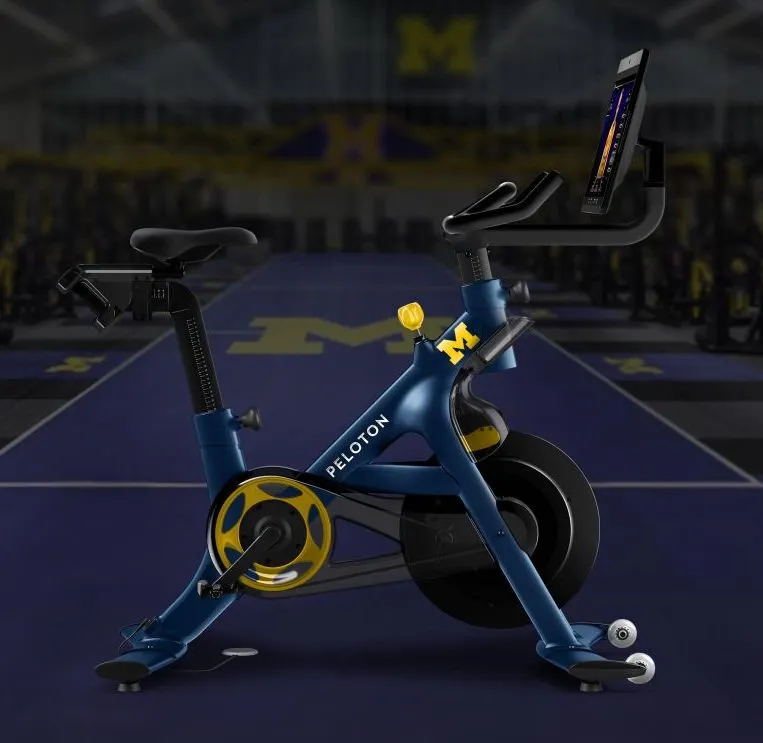 credit: Peloton
Eager to attract young consumers, Peloton is eyeing college campuses across the country – starting with the University of Michigan
Peloton is looking to adopt college sports partnerships as part of its new B2B strategy, a move that comes around the same time as the connected fitness company reported grim fourth-quarter and full-year fiscal 2023 results.
A positive turnaround is needed, especially as investor confidence in Peloton is dwindling. Following Wednesday's poor earnings report, Bank of America analysts downgraded Peloton's stock from Buy to Neutral, cutting its price objective in half from $13 to $6.50.
Peloton is hoping its strategy of partnering with colleges, universities, athletes and student platforms will broaden its audience, getting more fresh eyes on its content. Content, of course, has long been viewed by Peloton CEO Barry McCarthy as the key to the company's magic and rabid fanbase.
"The magic doesn't happen in the sheet metal," McCarthy told The New York Times at the beginning of his reign at Peloton in 2022, referring to hardware. "It needs to be good enough, but it's not sufficient. The magic happens on the screen."
Peloton Partners With Michigan
As Peloton lays the groundwork to pursue partner opportunities with NCAA Division 1 college sports programs, the company recently teamed with the University of Michigan, which designated Peloton as the official connected fitness partner of its athletic division.
The first-of-its-kind collaboration will see co-branded Peloton Bikes replacing aerobic bikes, and Peloton supporting the University of Michigan's football, basketball, hockey, and Olympic Sports teams with fitness instruction and co-branded content.
Targeting Gen Z
Peloton's "anyone, anywhere, anytime" commitment will extend to additional college campuses through co-branded Peloton Bikes, apparel and on-site experiences. The fitness company has also promised "hype moments" and Peloton instructor appearances as part of its on-campus push.
The recently rebranded Peloton has made no secret of its desire to attract younger fitness enthusiasts. The student and athlete focus means college kids may find Peloton's connected fitness units in recreational and athletic facilities, and could have the option to purchase co-branded Bikes or rent refurbished Peloton hardware. There will also be creator partnerships on social media featuring college athletes to further attract Gen Z students.
"You could imagine that a program like the one that we were fortunate enough to have announced with Michigan could scale across other Division 1 programs in the fall of some time," McCarthy said on Peloton's recent earnings call.
Active undergrad and graduate students can jump on a special pricing offer of $6.99/month for Peloton's App One tier. K-12 U.S. teachers, college educators and administrators are also able to access discounted Peloton offers.
Peloton also announced a multi-year partnership with top English soccer club Liverpool FC last month, signaling its push towards global partnerships.
Courtney Rehfeldt
Courtney Rehfeldt has worked in the broadcasting media industry since 2007 and has freelanced since 2012. Her work has been featured in Age of Awareness, Times Beacon Record, The New York Times, and she has an upcoming piece in Slate. She studied yoga & meditation under Beryl Bender Birch at The Hard & The Soft Yoga Institute. She enjoys hiking, being outdoors, and is an avid reader. Courtney has a BA in Media & Communications studies.