Athletech's 25 Best Holiday Gifts for Fitness and Wellness Fanatics
Athletech tested and rounded up the top 25 best holiday fitness gifts of 2022. With everything from adjustable weights to fitness wearables, it's bound to help you find something for the hard-to-please athlete or wellness guru in your life.
1. Sauna Blanket
Overview: HigherDOSE's Infrared Sauna Blanket delivers deep detoxifying sweats through its far infrared rays, increasing your heart rate and allowing your body to push out environmental toxins. One of the best holiday fitness and wellness gifts, the blanket gets hot in just 10 minutes, and there is a range of temperature options. Use of the sauna blanket can easily be followed by a cold shower for the ultimate at-home contrast routine.
Pros: The blanket is a relaxing self-care tool that would be particularly useful for those who love sweating it out in normal saunas or who have chronic pain and are looking for heated relief. The lower temperatures felt more like a full-body heating pad, while the higher temperatures really got the sweat going. Athletes would love it for its ability to quickly soothe muscles after difficult workouts, and skin-conscious consumers will likely see glowing skin from improved circulation. For those who have trouble falling asleep, the blanket will also help with insomnia.
Cons: It comes at a hefty price tag of around $600, though this can be justified if you frequent private saunas and are looking to build a new at-home routine. However, although it touts portability, at 71×71 inches the blanket is quite large, and might be bulky to take on a trip unless you had a large suitcase.
2. Barry's Adjustable Weights
Overview: Barry's Adjustable Weights, made by NÜOBELL, is a Swedish-designed, all-in-one adjustable dumbbell system that allows you to select the weights you want simply by turning the handle. You can adjust from 5 pounds to 50 pounds with a single dial turn.
Pros: The adjustable weights are sleek and compact, and make it easy to shift between weight levels.
Cons: While this has to be in everybody's list of perfect holiday fitness gifts, if you're not a frequent weightlifter, you may not need all the different weight options that come with the hefty price tag of around $600. A smart weight system may prove a better option for the tech-savvy. Also, this product is not returnable.
3. TheraFace
Overview: TheraFace PRO is the ultimate multi-tasking device that has attachments for everything from skin-toning microcurrent to light therapy to Theragun percussive therapy—now designed for the face.
Pros: TheraFace is one of the most versatile and effective facial health products on the market. While many facial tools seem overwhelming, Therabody provides personalized routines on their website and YouTube, making it easy to figure out the best tools for your skin's needs.
Cons: The price tag is admittedly high at $400, but for someone who gets routine facials for most skin issues, like acne or aging, TheraFace can likely supplant many of those treatments and potentially reduce costs overall.
4. HidrateSpark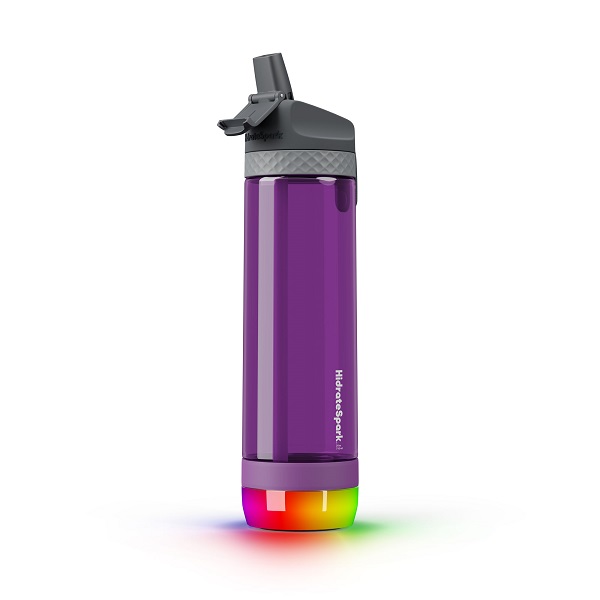 Overview: HidrateSpark calls itself the "world's smartest water bottle," as it includes a sensor technology with clinically proven accuracy in tracking water consumption throughout the day. It has a battery-powered LED light system that can glow in customizable patterns as a reminder to stay on track with hydration. You can track a loved one's progress and make staying hydrated a fun group activity.
Pros: HidrateSpark is definitely one of the holiday fitness gifts your loved ones didn't know they needed. For those who love gamification, checking your hydration "rings" at the end of the day is satisfying, particularly since most people are underhydrated. It's also exceptionally durable and leak-free.
Cons: To calibrate the bottle most effectively, one must place it on a flat surface for 10 seconds after filling it up or taking a sip. For those on the go—using water fountains or other machinery—placing the bottle on the ground is not always feasible. In addition, it's another item to charge, but it's well worth the effort.
5. TRX Home2 System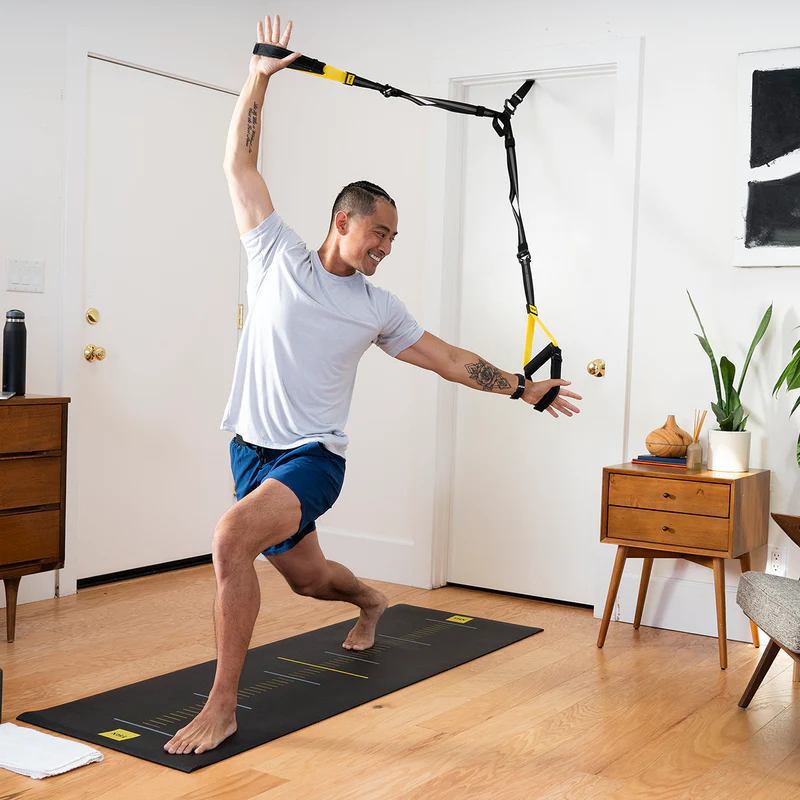 Overview: TRX Home2 System is the ultimate all-in-one fitness solution powered by your body weight. It sets up in seconds, and you can carabiner clip it to your anchor of choice.
Pros: The device is a fantastic way to get a full body workout at home, one of the best holiday fitness gifts available on the market hands down. It's easy to set up and stash away. For those who lack enough room in their living space for a large dedicated workout area, TRX Home2 System could be your solution for getting strong in 2023.
Cons: The TRX Club Annual Membership, which aids in the use of the Home2, is an additional fee. However, if you don't want to buy the additional membership, you can develop your own at-home routine or find one on YouTube.
6. WHOOP 4.0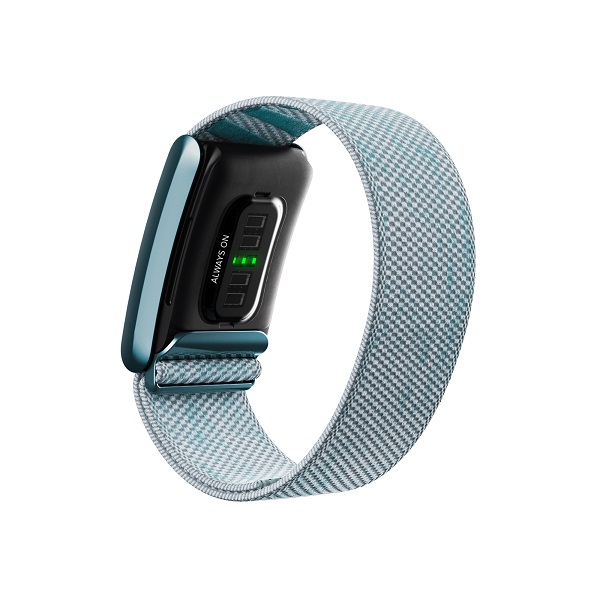 Overview: WHOOP 4.0 is a wearable that's smaller, smarter, and designed with new biometric tracking, like skin temperature, blood oxygen, and more. You can wear it on your wrist, or through the WHOOP Body sensor-enhanced technical apparel.
Pros: WHOOP 4.0 is an amazing tool for rest and recovery. While many wearables encourage users to work harder and close rings, WHOOP focuses on whole-body strain and recovery for a balanced lifestyle. WHOOP focuses more on sleep health than most other wearables. It helps users become cognizant of sleep and rest patterns and how they impact one's ability to function.
Cons: WHOOP does not display time or provide notifications, which is a welcome change for some users, but would be difficult for others.
7. Luna Cotton Weighted Blanket
Overview: The hypoallergenic blanket is made of breathable materials, but provides the sensation and comfort of a warm hug to help you fall asleep faster and stay asleep longer.
Pros: Although Luna's weight is firm, it's also gentle; the blanket's outer shell is made of breathable cotton to prevent overheating. It's Oeko-Tex certified and free of harmful chemicals.
Cons: The size of one blanket may not work for couples, as it is generally not large enough to cover two from head to toe.
8. The Katalyst Training System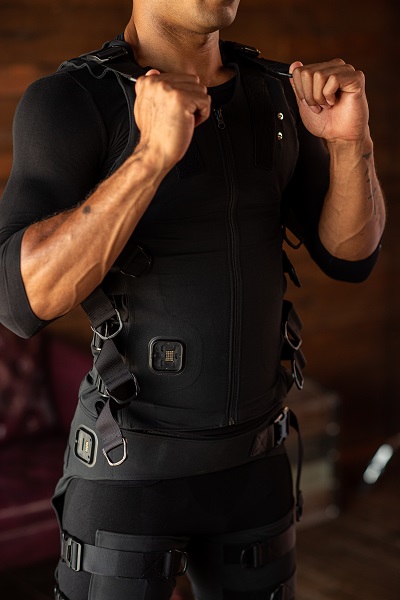 Overview: The Katalyst Training System is a complete-full body workout garment that uses electro muscle stimulation (EMS) to help athletes reach their fitness goals. Katalyst is probably unlike any workout experience you've ever had, using an external force to activate up to 90% of your muscle fibers and amplify your workout experience. It does not require any external weights; the suit imitates the brain signals that cause your muscles to contract, resulting in a more complete activation.
Pros: Katalyst does not require weight or joint impact, so the workout can be for athletes of all ages. With the Katalyst Suit, you can truly do more in less time, feeling like you did a 2-hour workout in just 20 minutes. You can customize your workout by raising or lowering the EMS levels. It makes one of the finest holiday fitness gifts for many.
Cons: As the high levels of stimulations mimic muscle contractions, wearing the suit takes some getting used to. Suiting up requires soaking the pads in water, pulling on the suit, and connecting the impulse pack. Over time, the suit-up process will likely feel like second nature.
9. Headspace
Overview: A Headspace subscription for a loved one means giving the gift of guided meditations and mindfulness tools. It also comes with soothing sounds, music, and wind-down exercises for bedtime.
Pros: Headspace is one of the most established tools for mindfulness and meditation on the market. With over 70 million users, it is used by many companies to help employees reduce stress and improve mental health.
Cons: Headspace does not offer soundscapes during meditation, and it only offers four main teachers for its classes. While users can generally find an instructor that they like, there isn't as much teacher variety as in other mindfulness apps.
10. Fitness Dice
Overview: This great stocking stuffer is a set of 7 wooden dice with a bodyweight workout on each face, giving more than 45,000 workout possibilities.
Pros: Fitness Dice takes the intimidation out of working out, particularly for those who might be ramping up to strength workouts.
Cons: A lot of the workouts require wrist support, so this may not be one of the best holiday fitness gifts for those struggling with wrist pain or who need particular modifications.
11. Gymshark Men's Studio Joggers
Overview: The men's Studio Joggers from Gymshark are designed for a full range of motion. They are crafted of a lightweight and soft nylon-elastane fabric that will take you from the studio to the street in comfort and style.
Pros: The joggers are high stretch and lightweight, available in sizes XS to 3XL, and have a flattering fit. The adjustable drawcord waistband is subtle but comfortable. For the ultimate in comfortable yet fashionable pants, the Studio Joggers have your back.
Cons: The color options are a bit too fashion-forward, and the fabric can stay wet after a very sweaty workout.
12. Therabody SmartGoggles
Overview: Therabody SmartGoggles are an eye mask powered by Therabody's SmartSense technology, customizing treatments to lower your heart rate to a relaxed state.
Pros: For those who stare at screens all day or suffer from sleeplessness or headaches, the SmartGoggles can help calm your racing thoughts and help you relax. The heat, vibration, and massage features promote relaxation after frenetic days.
Cons: The SmartGoggles may not block out all light, if that's your goal for the product. In addition, some found the heat and massage features overly intense for a relaxation product.
13. BetterSense Hoola Hoop
Overview: Meet TikTok's latest craze: weighted hula hoops. This model from Better Sense focuses on core and hip strength.
Pros: You can get back to your playground roots with this affordable workout ($20 on Amazon), which is very targeted on important muscle groups. The weight adds manageable but difficult resistance, creating a unique and tough workout, and hence becoming one of the incomparable holiday fitness gifts.
Cons: The weighted hula hoop's target area is very specific, so this isn't the tool for all-around fitness goals, and will likely need to be supplemented.
14. P.volve Essentials Kit + Online Membership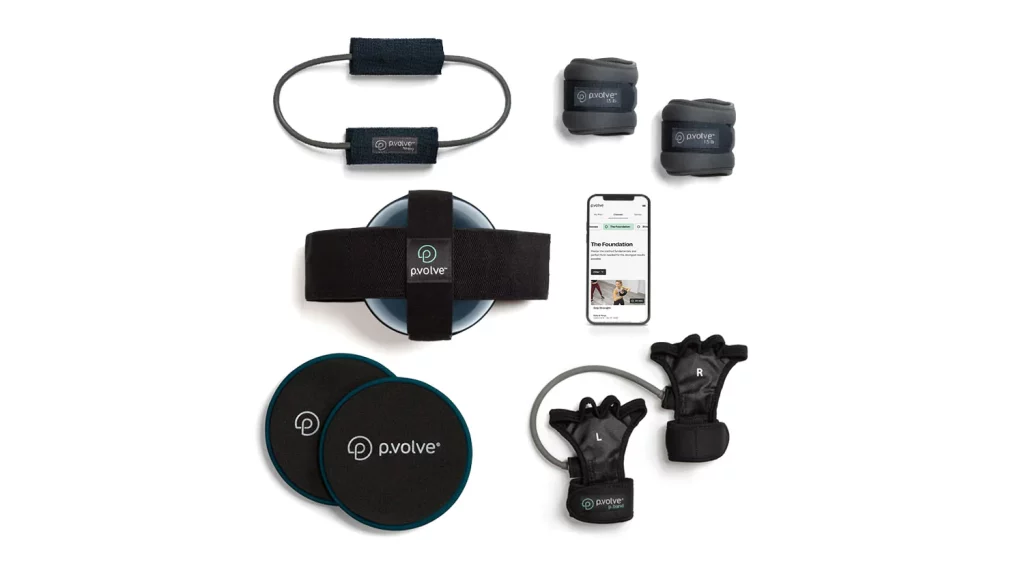 Overview: The P.volve Essentials Kit comes with 5 pieces of resistance equipment curated to sculpt your body and a 3-month subscription allowing access to 1,000+ on-demand classes for toning, cardio, mat, weight training, and more. You can also work out with trainers in real time from home with P.volve's 30-50 live-streaming classes per week.
Pros: A chat feature allows you to connect with a trainer to check in on your goals. Another plus is you can have your choice of popular music. The equipment is compact, but effective. Easily one of the most comprehensive holiday fitness gifts out there.
Cons: After the trial period, the subscription renews at $53.99 every 3 months after, which means it requires an ongoing commitment to P.volve.
15. InsideTracker Gift Card
Overview: InsideTracker is a personalized health analysis system and data-driven wellness guide that can help you maximize your health span and live a longer, healthier life. Offerings include blood tests that analyze biomarkers to optimize health and longevity.
Pros: InsideTracker comprehensive testing can help you figure out what you need for health and wellness. 90% of customers discovered that they have five or more suboptimal biomarkers on their first test with InsideTrackers.
Cons: InsideTracker's price can be high compared to many blood tests. Depending on what state you live in and your insurance carrier, options may vary. Be sure to research before buying.
16. ARMRA Pro
Overview: Gut health has never been trendier, and ARMRA distills over 200+ functional, research-backed nutrients into an easy-to-use colostrum concentrate. The package comes with a rechargeable, electric frother to turn your favorite beverage into a superdrink.
Pros: In research, ARMRA triggered rapid anti-bacterial immune defenses in just under 2 hours, faster than most other colostrum products, and 32% more effectively, according to the company.
Cons: Giving a gut health concentrate might seem an odd, if not slightly off-putting, gift for a loved one.
17. Girlfriend Collective Black Cami Unitard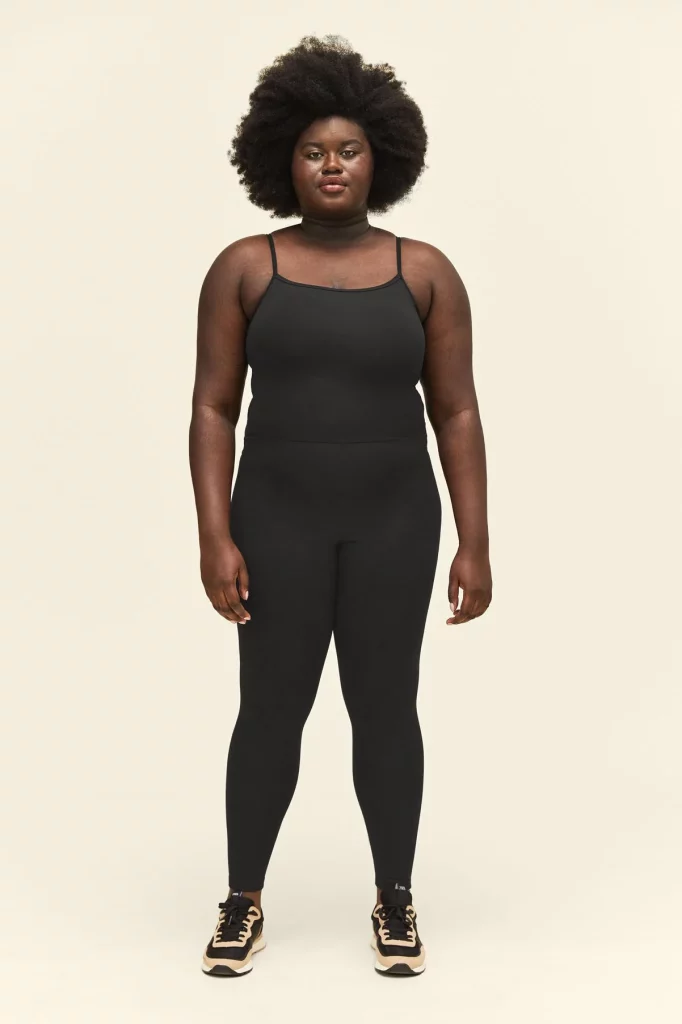 Overview: Girlfriend Collective's compressive unitard is made from 36 water bottles, and will take you from the Pilates studio to the street in a planet-friendly way.
Pros: Unitards have never been trendier, and Girlfriend Collective's Cami style is sustainable as well as fashionable.
Cons: The unitard's straps are not adjustable, which might cause fit problems for some consumers.
18. Saje's the 12 Days of Wellness Holiday Countdown Calendar
Overview: Saje reigns with self-care essentials, and this countdown calendar is no exception. It's designed to inspire positive spirits during the season, and promotes slowing down and showing love to oneself and others.
Pros: With everything from delightful diffuser blends, soothing lip balm, heavenly bath salts, and relaxation tools, Saje's calendar will provide an element of surprise, and relaxation that will extend far beyond the holiday season.
Cons: For those who are picky about products, you can't see exactly what you're going to get with the countdown calendar.
19. Dyson Hair Products
Overview: As one of the best in the business with hair health, Dyson's products quickly dry, curl, and straighten your hair without causing damage. From the Supersonic Hair Dryer, the Air Wrap, and the Corrale, Dyson has your hair care needs covered
Pros: Dyson leads with speed: unlike many hairstyling tools, its technology will speed up your getting ready process post-workouts. Many people don't like sweaty workouts because they require redoing hairstyles, but with Dyson, you'll hit the gym or studio more because it'll be fast to get your hair back to where you want it to be.
Cons: They're expensive, but when you calculate the time you save and the healthy hair you preserve, it could be worth it!
20. Gym Class Pro Bundle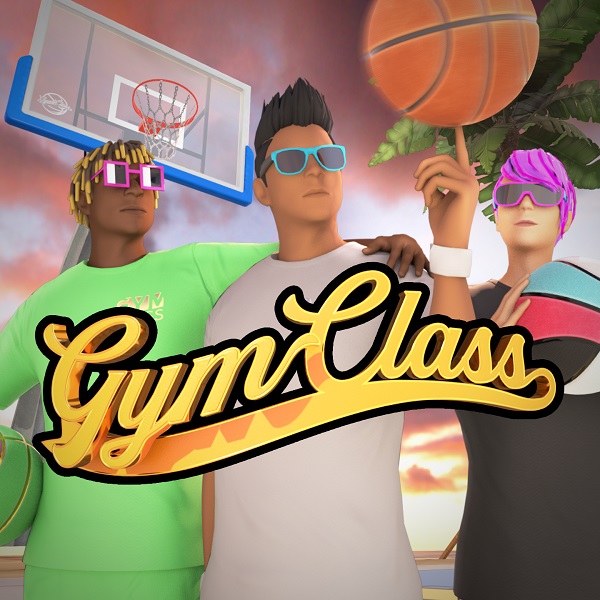 Overview: Gym Class is a top VR basketball simulator for advanced players; you can experience high-flying dunks, pickup games, and compete to be a star in the largest VR sports community.
Pros: Gym Class is a free app that allows you to play on public courts with players from around the world in different immersive experiences. There are multiplayer and AI bot game modes, and ways to enter friends' private courts. Holiday fitness gifts involving a favorite sport are actually two presents into one.
Cons: Some players assert that the game is too difficult.
21. Splits59 Raquel Flare
Overview: Flare is back in the activewear world, and Splits59 is ahead of the curve.
Pros: Splits59 combines comfort and fashion seamlessly in a variety of versatile colors, cuts, lengths and styles. The flare creates a naturally flattering silhouette for many body types. Lindsay Bangel from Labl, a cultivated collection of athleisure wear, highlighted that flare is very in this season, and is one of the most sought-after styles in her boutique.
Cons: For those who are petite, the length options might not be enough.
22. Tonal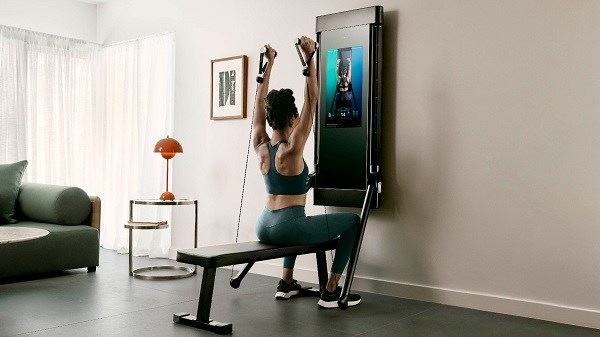 Overview: Tonal is a revolutionary smart home gym system with patented resistance digital weight and machine learning. It combines electromagnets and a cable machine to provide the experience of a weight room and a personal trainer in one.
Pros: Tonal is different from its competitors based on its ability to replace various pieces of strength training equipment, like dumbbells, barbells, and cable machines. Tonal's instructors are engaging, passionate, and knowledgeable, and can tailor a workout to individual level. That's what we call a truly one of the most complete holiday fitness gifts you can give. Athletech's session with Tonal Coach Ash Wilking demonstrated the platform's exceptional technology, personalization features, and workout quality.
Cons: Tonal might seem intimidating for those who are new to strength workouts, but the platform does a good job alleviating those fears.
23. TRX Rocker
Overview: Move aside, foam rollers: the TRX Rocker is a new take on an old piece of equipment. The Rocker allows more targeted back-and-forth motion over tight areas to maximize recovery.
Pros: Using the Rocker makes it easy to target problem areas, particularly those that are hard to reach.
Cons: The Rocker is a lot firmer than most foam rollers. Although this ultimately provides greater relief, it also means that the short-term discomfort may be higher!
24. Salt and Honey Non-Slip Pilates Mat
Overview: Salt and Honey markets itself as the "world's first Pilates reformer towel," which can provide a no-slip foundation and protect against the spread of germs on the machines.
Pros: Sleek and stylish, while functional and durable, the Salt and Honey Non-Slip Pilates mat is the perfect gift for a loved one who does Pilates.
Cons: While the mat is on the pricier side for a towel, it lasts a long time, is machine washable, and provides the support and slip resistance you need for your Pilates workout.
25. Feetures Elite Light Cushion Quarter Socks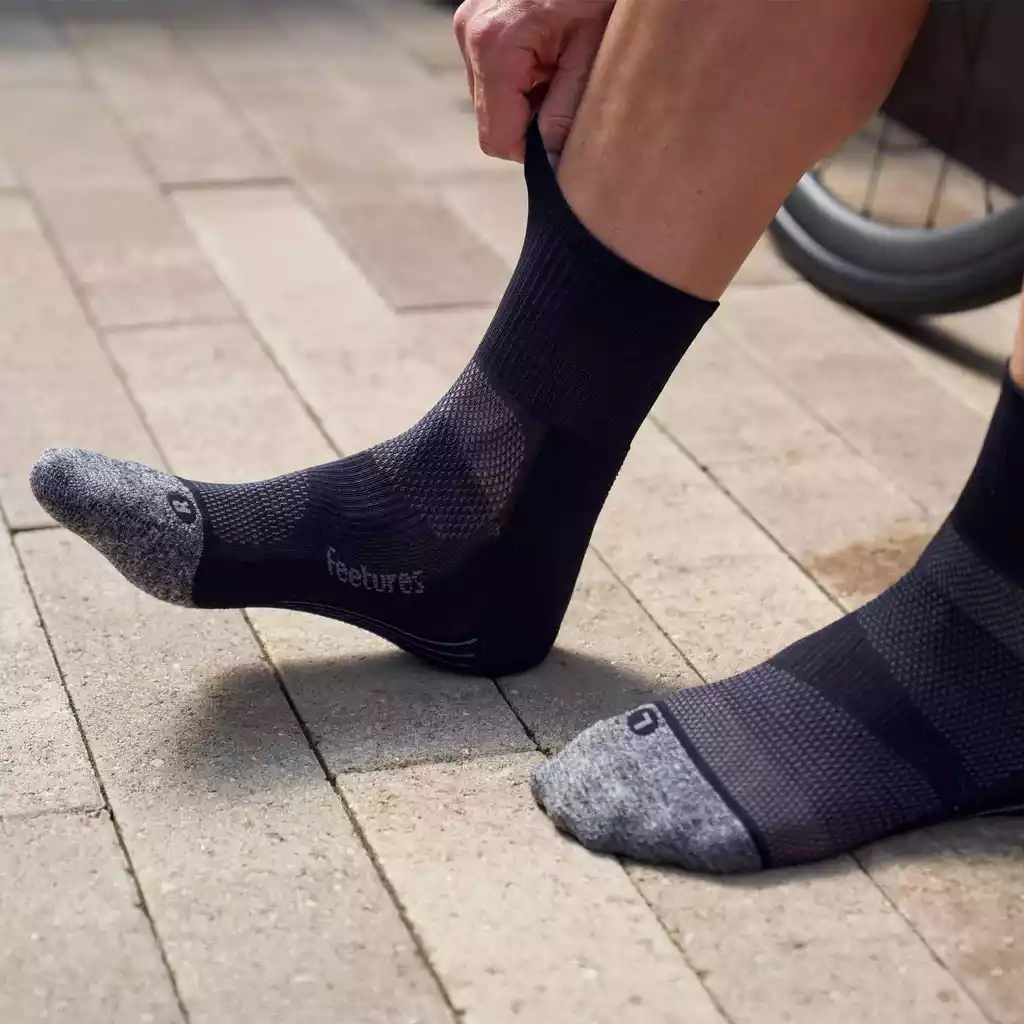 Overview: If you have a runner or cyclist in your life, look no further for a stocking stuffer. Feetures have targeted compression and an anatomical design to provide a fit that feels custom. Made of resilient yet soft nylon and spandex, the socks provide cushiony support and ankle protection from rocks, dirt, and mud during more adventurous workouts.
Pros: Feetures socks just might be your new workout addiction. The socks reduce blisters, provide impact protection, and soothe tired feet during tough workouts. Your loved one's feet may never feel the same.
Cons: At $18 per pair, Feetures are definitely on the pricier side, which could be stressful if your washer and dryer tend to eat socks.