IHRSA Foundation Addresses Mental Health Issues in Wake of Pandemic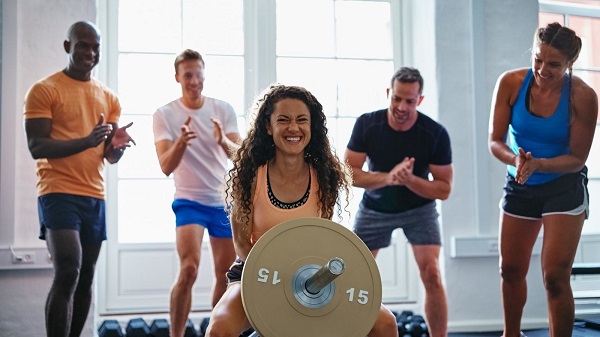 One in five adults in the US suffer from a mental health issue & the fitness industry can fulfill a need, says the IHRSA
The IHRSA has been at the forefront of addressing the pandemic's aftershocks and is now addressing mental health issues. The IHRSA Foundation is providing a free resource, Supporting Mental Health & Well-being: A Toolkit for Health & Fitness Centers, to assist health clubs, gyms, and studios in developing programs and initiatives to address mental health for their members.
The fitness industry can provide a safe and supportive environment for consumers to improve their mental and physical health, reduce stress, and connect with others, says the IHRSA, pointing to research that shows physical exercise helps overall well-being.
The free toolkit was developed following a grant from the John W. Brick Mental Health Foundation to the IHRSA Foundation.
The IHRSA offers a sobering statistic: one in every five US adults has a mental health problem, and poor mental health could very well be the next widespread pandemic.
"We've had a serious mental health crisis on our hands for a while, and the pandemic has elevated it in an even more concerning way. Our mental health and well-being have plummeted globally and the health and fitness industry has a crucial role to play in reversing this public health crisis," says IHRSA President & CEO Liz Clark.
According to preliminary research from Harvard Medical School, social and lifestyle changes during the pandemic may have caused brain inflammation, which could have affected mental health.
"We encourage everyone to seek help to improve their well-being through movement in a supportive, positive community. With these free resources from the IHRSA Foundation, fitness facilities are able to better assist members and consumers who are struggling with anxiety, depression, and loneliness or who just want to improve their mental wellness," Clark says.
IHRSA's free downloadable resources can be found here.
Courtney Rehfeldt
Courtney Rehfeldt has worked in the broadcasting media industry since 2007 and has freelanced since 2012. Her work has been featured in Age of Awareness, Times Beacon Record, The New York Times, and she has an upcoming piece in Slate. She studied yoga & meditation under Beryl Bender Birch at The Hard & The Soft Yoga Institute. She enjoys hiking, being outdoors, and is an avid reader. Courtney has a BA in Media & Communications studies.