Apple and Fitbit Bring on Celebs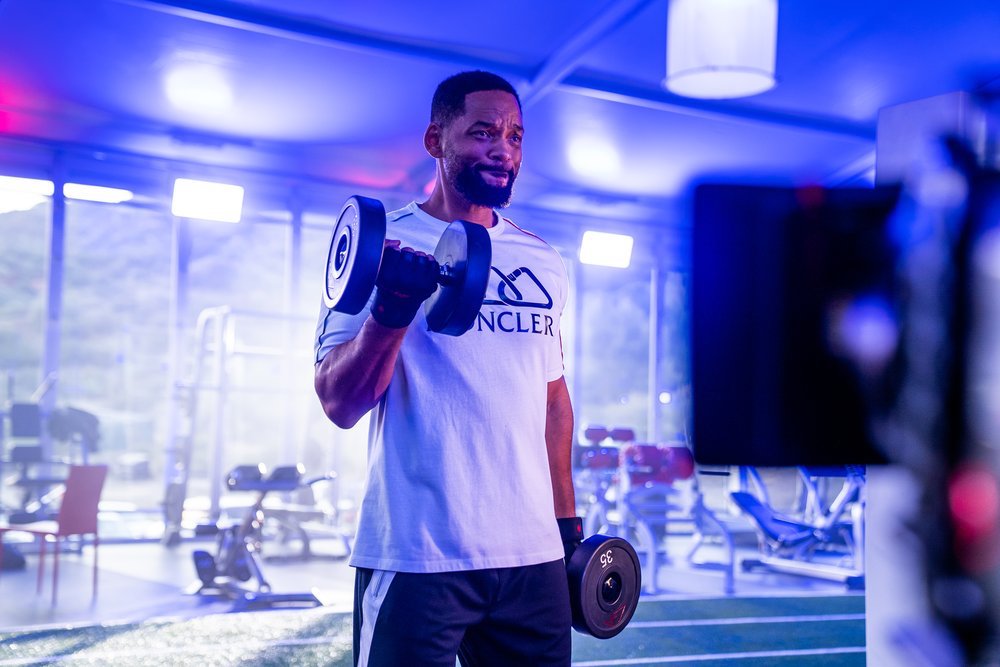 Fitness companies are bringing on big names to attract and retain consumers.
As the wave of at-home fitness is still going strong, Apple and Fitbit are bringing on board famous names to their wellness platforms. Sales of home-based gym equipment have skyrocketed, just like fitness wearables from Apple and Fitbit. In an effort to keep the momentum going, forward-thinking companies seem to be luring celebrities into the wellness industry. Recognizable names can carry weight and create the impression that they are on the fitness journey right alongside you.
Will Smith, who recently signed on to Fitbit earlier this season, just launched his first health collection with the company, called StrongWill! The series, which focuses on both physical and mental acuity, includes Will's own trainers, who provide a variety of workouts and mindfulness classes. Six classes are now available:
Bodyweight Strength
Core Challenge
Find Your Center
Mobility Flow Yoga
Let's Go Cardio!
Upper Body HIIT
November will be a big month for Smith. Fitbit will be sponsoring a multi-city tour of his new memoir that focuses on his health journey. In addition to his new memoir, Will, he will also be documenting his wellness experience in an upcoming YouTube Original unscripted series, Best Shape of My Life. The series debuts Monday, November 8.
Apple is also grabbing talent to enhance its user's experience. Apple's Time to Walk works to have a user be active but also mindfully engaged. The company recently tapped Stephen Fry, famed actor, writer, and comedian, to be part of the new releases of Time to Walk. The series, released on Apple Fitness+, features artist spotlights. What makes Time to Walk special is that the recording guest isn't in a production studio but on a walk in a place that is important to them. Photos are shared at key moments that appear on the Apple Watch. After the story is completed, the guest artist introduces songs that they say have inspired them. Other guests include gold medalist Joan Benoit Samuelson, actress Marsai Martin, model Naomi Campbell, and Dr. Sanjay Gupta, neurosurgeon and CNN's chief medical correspondent.
The at-home fitness boom has recently led to big-name investors in Hydrow and Tonal, among others. Apple and Fitbit utilizing notable people in their digitization of fitness gives them an edge in the competition to attract wellness-oriented consumers, and one would expect to see more of the same in the near future.
Courtney Rehfeldt
Courtney Rehfeldt has worked in the broadcasting media industry since 2007 and has freelanced since 2012. Her work has been featured in Age of Awareness, Times Beacon Record, The New York Times, and she has an upcoming piece in Slate. She studied yoga & meditation under Beryl Bender Birch at The Hard & The Soft Yoga Institute. She enjoys hiking, being outdoors, and is an avid reader. Courtney has a BA in Media & Communications studies.