Affirm Share Plunges from the Recent Peloton Struggles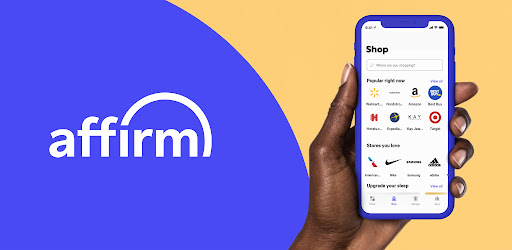 The buy-now-pay-later company that was popular with Peloton buyers is expecting volume and revenue growth decreases as Peloton bike sales decline; shares dove 15% this past week
Affirm Holdings Inc., a buy-now-pay-later company that has a large partnership with Peloton, is facing share trouble. With Peloton's at-home bike sales slowing, Affirm executives have reduced their full-year outlooks.
"In light of the current volatile macro-economic environment and the continued and pronounced slowdown with a particular large merchant partner, we are reducing our outlook for FY'23," executives wrote in a letter to shareholders. "While we are actively working to mitigate these headwinds and to drive profitable growth, we remain excited about the opportunity ahead."
On Affirm's earnings call, their Chief Financial Officer, Michael Linford, referred to Peloton more directly, stating that a substantial effect on the "update in our guidance is the impact we saw from Peloton."
On Tuesday of this past week, the Affirm share fell 15% in after-hours trading, after closing with a 0.1% gain at $15.64. The company went public in 2021 at $49 a share, and had not traded lower than $13.64 in a regular session since. However, Affirm's stock ended Tuesday extended session at $13.28. Affirm's stock is down more than 80% year-to-date.
Affirm now expects FY 2023 revenue of $1.6 billion to $1.675B billion, compared to its previous range of $1.63 billion to $1.73 billion. Its forecasted gross merchandise value is $20.1 billion to $21.5 billion, down from its prior guidance of $20.5 billion to $22.0 billion. However, Affirm's revenue rose 34% to $362 million, exceeding analysts' expectations of $360 million. Excluding Peloton, one of its largest partners, Affirm stated that revenue grew 46%. In addition, Affirm did say it had made progress in its goal to become operating income profitable by the end of FY 2023. The company's number of active consumers was up 14.7 million from 14.0 million on June 30, 2022. Transactions per active customer were also 3.3 up from 3.0 in the previous quarter.
Peloton has been facing lower demand for exercise bikes due to consumers' return to brick-and-mortar gyms and boutique studios. With partners like Affirm facing substantial loss of share value due to the slowing performance by Peloton, the connected fitness company's future remains uncertain.