Why Gyms Should Use In-App Chat To Retain Members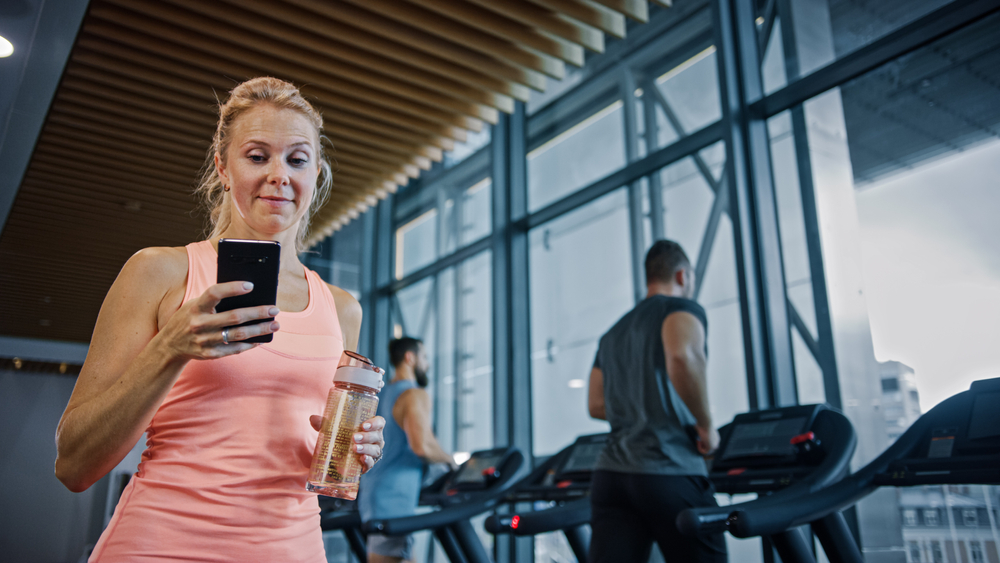 credit: Gorodenkoff/shutterstock.com
Members who are messaged via in-app chat attend the gym more often and stay active for longer than those who aren't, data shows
We've written about why fall is the most important season to nurture your new members. Now, the question we answer is: What is the most effective and efficient way to nurture your members?
In this edition of Behind the Numbers, we dive deeper into one tool that statistically increases efficiency and attendance: in-app chat.
Before diving deeper into the data and how you can use In-App Chat to your advantage as a fitness business owner, let's give a little background as to what exactly in-app chat is.
In late 2022, Wodify released In-App Chat, a feature that is like WhatsApp or iMessage but lives in the Wodify App. In-App Chat allows business owners and members to communicate directly within Wodify to keep all fitness-related conversations organized in one place. This benefits the business owner by being able to keep track of all communication with their members and is a way to easily form authentic relationships with their members.
In this BTN we analyze In-App Chat's effect on:
Number of attendances per member
The average length of engagement per member (amount of time someone is an active member at your business)
You're about to dive deep into the data, so read on!
The Data Uncovered
First, let's look at the landscape: who is using In-App chat and who is not?
The table above shows a couple of things, according to Wodify Data:
The top 50 In-App Chat users have more members than those who don't leverage In-App Chat. This indicates that In-App chat helps maintain communication with a higher number of members.
The top 50 In-App Chat users have a higher monthly transaction volume than other businesses not leveraging the feature.
This data indicates that fully leveraging In-App Chat, results in the ability for the business owner to form better relationships with their members, resulting in greater satisfaction and, therefore, revenue.
In-App Chat Results: Attendance & Retention
The infographic below shows that
Members who were messaged via In-App Chat have a higher median number of attendances (105 attendances) than members who were not messaged (20 attendances)
Members who were messaged via In-App Chat have a higher length of engagement (285 days active) than members who were not messaged (158 days active)
This tells us that In-App chat is a crucial tool for forming relationships with members. The more connected members feel to their fitness studio, the more likely they are to stay members of your business.
The Impact on a Fitness Business Owner's Bottom Line + Tips
Personal relationships matter. Maybe we sound like a broken record, but relationships are what build and maintain a business. We know with so much admin work, sometimes it can be hard to pay attention to the more social aspects of being a business owner. That's why we created In-App chat, so you can focus on relationship building with your members easily and efficiently.
Informal is trending. Frankly, no one wants to check their email while on the way to their workout. Because In-App chat feels like an informal form of communication, members resonate with the casual messaging and are more likely to see your message and respond.
Create a premium experience for your members. With more people working out at home, more than ever, clients are expecting tech-savvy fitness studios. With Wodify you can give your members the luxury in-gym experience they're expecting with In-App chat and our brand new Kiosk, a customizable, multi-column digital display that creates a modernized in-class experience for your athletes. Book a demo here to get these features today.
We hope you found these insights and advice useful for your business! Keep an eye out for more posts in this series as we continue to explore the data in Wodify.
If you aren't using Wodify yet, you can book a free consultation here.
Want to keep learning? Check out our other posts.
Wodify is a leading all-in-one fitness management software, trusted by over 5,000 of the world's top businesses.