Victoria's Secret Unveils Athleticwear-Athleisure On Point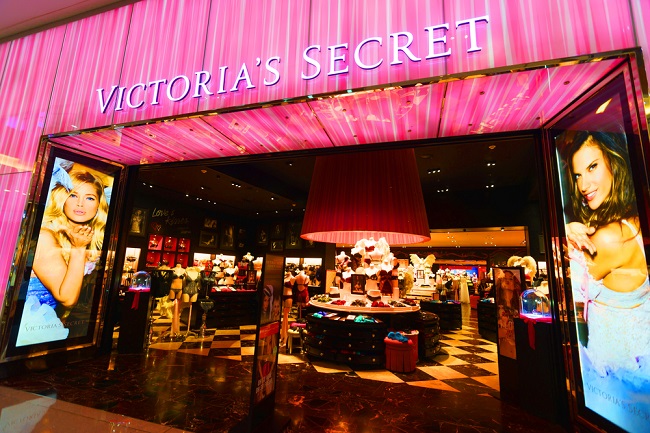 Candace Cordelia Smith
Candace Cordelia is a Pennsylvania-based journalist and on-camera broadcaster/host, with…
In an act of rebranding, Victoria's Secret has announced the launch of On Point, a new athleticwear-meets-athleisure collection. On Point offers a variety of clothing to comfortably work out or lounge in style.
The makeover of Victoria's Secret continues with the announcement of the lingerie brand's new On Point collection. On Point features sports bras and leggings the retailer claims will "support your every move." In three divisions of the range – Live, Flow, Sweat – Victoria's Secret's latest athleticwear-meets-athleisure collection will provide stylish clothing for exercise or lazing in the comforts of one's home.  
Per Victoria's Secret, garments within the Live category are suitable for "power lounging" and "everyday errands," while the 4-way stretch fabric of the Flow wear works best for yoga, barre, pilates, dancing's and low impact workouts. Anyone seeking to sweat can get onboard with the performance gear from the Sweat section, fit for running, spinning, boxing, and HIIT training activities. On Point is available in a range of sizes from XS – XXL and 32 A-DD to 38D-DDD, and in between.
As reported by Harper's Bazaar, the campaign for On Point also features a diverse handful of ambassadors in skier Eileen Gu, New York City Ballet corps de ballet's India Bradley, and yoga instructor Emily Chen. Bradley tells the fashion magazine that she's "very fortunate" to be a face for On Point. "There are not too many ballet dancers that are given the opportunity to work with brands like Victoria's Secret," she adds. Gu is a fan of the Sweat's Knockout sports bra, thanks to its maximum support and "second skin" feel, while Bradley dubs the cushiness of On Point's attire as "unmatched." 
The release of Victoria's Secret's On Point line follows news of the retailer's break away from L Brands Inc. Victoria's Secret is one of two brands left under the L Brands umbrella, with the second being Bath & Body Works. In May, L Brands reported that the company had decided to split Victoria's Secret and Bath & Body Words into "two independent, public companies." Amid the split, Victoria's Secret Chief Executive Martin Waters stated that he was on a mission to "make the brand relevant again with women," per CNBC. "We lost relevance with the modern woman," he said, "and she told us very clearly our focus from how people look to how people feel – from being about what he wants to being about what she wants."
As a part of Victoria's Secret initiative to connect with women today, a new partnership program called The VS Collective was born "to shape the future" of the longstanding institution. An array of names, including Gu, Olympian soccer player Megan Rapinoe, actor Priyanka Chopra Jonas, and British author/media personality Amanda de Cadenet were among those chosen in June to represent the brand. The VS Collective replaced the Victoria's Secret Angels enterprise that helped make household names of numerous models such as Gisele Bündchen, Tyra Banks, Heidi Klum, and Adriana Lima.
Candace Cordelia Smith
Candace Cordelia is a Pennsylvania-based journalist and on-camera broadcaster/host, with a reporting background in wrestling, entertainment, and lifestyle. Her reporting work has been featured on websites and in publications such as Bustle, Pro Wrestling Illustrated, New York Daily News, am New York, ABC News, Yahoo!, Good Morning America, Madame Noire, Sister 2 Sister, etonline.com, Diva Dirt and The Everyday Fan. Her favorite workout influencers include Chloe Ting, Cassey Ho, Pamela Reif and Mary Braun. She still can't stand burpees and Rebbl Dark Chocolate Immunity Elixir is one of her favorite post-workout protein sips. You can follow Candace on Twitter @CandaceCordelia and on Instagram @thatgirlcandace16.